🗓️
February 15, 2023
By ✍️
Jaysukh patel
Apple's iPhone force touch retina display gives quick actions feature for Apps, hidden trackpad on the keyboard, and much more. In last year iOS, the tech-giant brought a new element to open recently used background Apps using 3D touch by pressing on the left edge on the screen. But, after the iOS update, the 3D touch iPhone users noticed an issue that 3D touch multitasking is not working or Missing on iPhone.
Prominent folks report that the 3D touch toggle turned on and performed rebooting and force reboot; however, the 3D touch App Switcher doesn't work. I know that this problem is so strange. So get all about in this thread.
iPad Tips: Multitasking on iPad [New]
The 3D Touch Multitasking Won't work: Try Alternate Way
Even though, According to Apple's one of the Technical engineers confirmed on Twitter that intentionally removed the 3D Touch multitasking gesture in iOS. You can also read that tweet in the below tweet.
For the heavy user to use 3D touch multitasking on the new iPhone. Don't worry. Here, I will offer an alternate option to bring App Switcher using 3D touch multitasking and without twice home button.
I hope this would be a great tidbit for you. Hopefully, you would also like and share with your friends, So you guys go down and follow the given steps to use 3D touch Multitasking in iOS.
Steps to How to get back 3D touch multitasking on iPhone
Enable Assistive Touch On iPhone and Set Double Tap to App Switcher in iOS
iOS 13, a method to get back 3D Touch on iPhone is different than earlier iOS versions, so make sure you follow the process along and get back 3D Touch Multitasking in iOS 13 iPhone.
Open Settings app > Accessibility > Touch > AssistiveTouch > Under Custom Actions, Scroll to down and select Double-Tap> Then, Select App Switcher
Now, Open the app switcher screen on iPhone by double tap on the Assistive Touch Virtual button. It's straightforward to manage apps; for Delete Recent apps opened in Background.
Enable Assistive Touch On iPhone and Set Double Tap to App Switcher in iOS 12
Step #1. Go the Settings App looks like a Gear icon.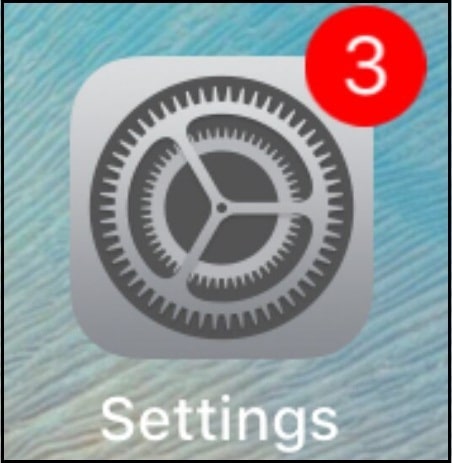 Step #2. Find General.
Step #3. Navigate Accessibility.
Step #4. Now Scroll down the Accessibility settings screen and Tap Assistive Touch.
Step #5. Next up, Turn toggle AssistiveTouch On/Green. (If you have already enabled, then ignore and go the next step)
Step #6. Tap Customize Top Level Menu…
Step #7. Scroll the screen and Tap 3D touch Action.
Step #8. Choose Multitasking.
That's it!
So now, you can longer open the Slide between Apps by force touching the touch screen button (Assistive Touch) in iOS 11.
How to Open Multitasking using 3D touch Assistive Touch?
1st Method: Follow Above 8 Steps
Let's navigate Dark Spot (Touchscreen button) on your iPhone screen, then touch and hold on to it. Now it will serve you swipe between windows on the screen you can appear all running background Apps.
2nd Method:
Double Tap on the virtual Home button in Assistive touch.
Experts and individual analysts say that it's not a bug, but it's removed due to it being impractical on the upcoming iPhone 8.
We also get huge mail from those users who have problems the 3D touch is not working after screen replacement or with 3D touch not supported the tempered glass.
Get More:
So we suggest that guys, you must repair your phone damaged screen at Apple's authorized service center. Because once you take service on any non-official local store, then your phone warranty will void.
Hey, friends, ever multitasking not working on your iPad? Don't worry. Get a free guide on how to fix the Split screen and Slide it Over on the iPad