Now on your iPhone 6S or iPhone 6S Plus, this trick works for access all contacts and Photos without passcode on locked screen. This is the mind game each iPhone 6s owner loves and exited to do in funny way. Just like me, you can also see list of saved contacts in contact app or photos from iPhone camera roll without any passcode hint or touch ID.
In this siri helps smarter way to reach all contacts and saved photos from camera roll on your iOS device  installed with iOS 9 from iPhone 6S/ iPhone 6S Plus (3D touch compatible devices).
Note: Also be aware about, now anyone can unauthorized access your iPhone 6s' data.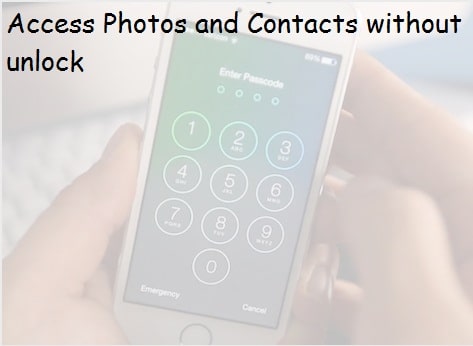 Steps for bypass or Access all contacts and Photos without passcode using 3D touch
Note: Are you planning for buy new iPhone 6S/ 6S Plus, Get guide on where to buy iPhone 6S.
#1 from your locked screen iPhone 6S/ 6S Plus, Press and hold home button until you show siri icon.
#2 Speak or call "search twitter app" or "Mail app".
#3 In the Siri search result page, you can search any text that should be save on contact app. Here I "search gmail.com"
In the search result, you can see the entire twitter tweets with email addresses used in tweets.
#4 Now, Press and hold any of the Gmail address, 3D touch here enabled with more option for save it on contact app directly, Without unlock passcode or lock screen.
Next, in 3D touch options, Tap on Create New contact, Now tap on Add Photo > Choose Photo. (Enable photos app for access in siri).
That's it, now you can access all photos saved in photos app.
Access All contacts
Repeat the above four steps again, and Choose Add to existing contact.
Now your screen will be shown all the saved contacts from contacts app without unlock or enter passcode.
Else, more technical understanding watch the below video,
Yes, for all 3D touch compatible devices you can Access all contacts and Photos without passcode or bypass the lock screen without any software.