🗓️ November 10, 2020 By ✍️ Jaysukh patelConvert Convert Speech in to text on your Mac and Windows system from English, German and French language voice in to Text through microphone, Without tap fingers on keypad key you can do anything where you want to type text in message reply, application description, Article making, Project preparation, seminar document on office document and Mac text editor. One more advance benefits on this software bundle it that you can buy for any of language like USA/ Canada, German and French.
From the real price, you can save 50% offer for limited time. Let's see the other hidden features makes you free from the conventional method.
Not only from your speech you can also convert into soft copy from recording, Phone sound and other audio media.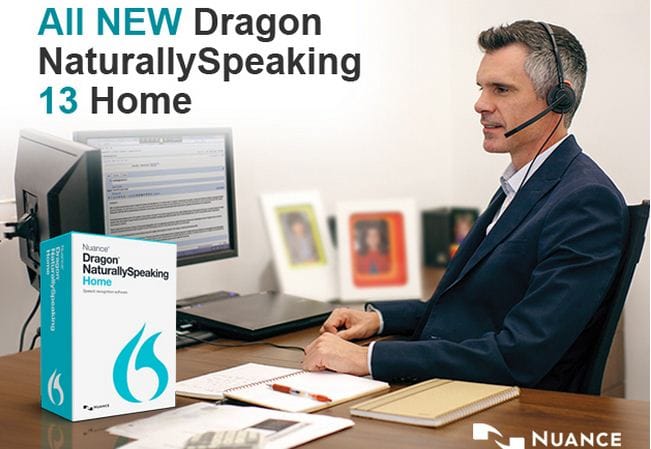 Nuance's speech recognition software made only for this types of users requirement who what to use in home and office purpose.
Useful: Best Mac Data Recovery Software for lost Data
Check Features: Convert Speech into text on your Mac and Windows system
Product Type: Secure and Direct digital download
Activation Required after purchase: License gives your lifetime guaranteed update
Convert live audio voice to text of pre recorded sound in to text on any text editor.
Using this software you can share post or send mail with a meaning full subject description in very short time. Also help for a find, open particular apps or close it by command as a speech.
Document compatibility: number, Pages, Text Edit and Microsoft Excel, Word and also make a presentation on powerpoint and Keynote.
System configuration: Intel Core i3, i5 and i7 core 2 Duo with 2.4 GHz processor upgraded, 3GB free space on a drive, Compatible OS X: 10.8.3 and OS X 10.9, RAM 4GB
Available for US/ Canada English, UK English, German and French edition
Dragon Dictate for Mac 4 is 25% OFF for $149.99
For Windows
Registered on license version works on up to 2 computers. Updates for upcoming OS upgrade make you comfort very well. Make the digital copy on your desktop with speech transforming from Audio to text. Beautiful UI design and functionality make this product very useful for all professional anywhere.
System Configuration: Minimum Dual core or AMD processor and equivalent. OS – Windows 7, Windows 8 or later with 32 bit or 64-bit system.
Dragon NaturallySpeaking 13 Home: You Talk, Dragon Types. Three times faster than typing! 30-Day Money Back Guarantee. Only $74.99
Get Dragon NaturallySpeaking 13 Premium for only $149.99
Large discount from original price that you compare on its official site too. Also, share your thoughts regarding on how was useful for Convert Speech into text on your Mac and Windows.