Sponsored Links
listen high quality sound from your iPhone 6 and iPhone 6 plus on low output volume problem. Most of the iPhone users are using light, Small and batter sound efficiency on low iPhone speaker volume will filter all instructed sound coming to you and inservice you can reply un interrupted answer. Amazing low/ Cheap cost due to high demand from the selected brand you never experienced, But till today millions of happy users and trusted review nominated below iPhone 6 and iPhone 6 plus Bluetooth headset list.
here i listed current price at the time of written this list, Useful and Unique Features in detailed.
Not only iPhone 6 and iPhone 6 plus but also compatible with other iPhone model: Also useful for iPhone 5/ 5S/ 5C, iPhone 4S/ 4 as wireless headset.
You might like this: Best Credit Card wallet Case for iPhone 6 and 6 Plus.
Great Best iPhone 6 and iPhone 6 plus Bluetooth headset 2015: Deals
JETech iPhone 6, iPhone 6 plus headset
Best seller in cell phone accessories as a best quality headset in unique quality, Speaker perforce, and in other features Batter connectivity, Easy and Fast setup, Separate Chargeable Battery, Volume adjuster and Power button for power saving, up to 6 hours long talk time, listen music and more.
Portable USB charging cable
For USA: Order Now $24.99
Plantronics Bluetooth/ Wireless Headset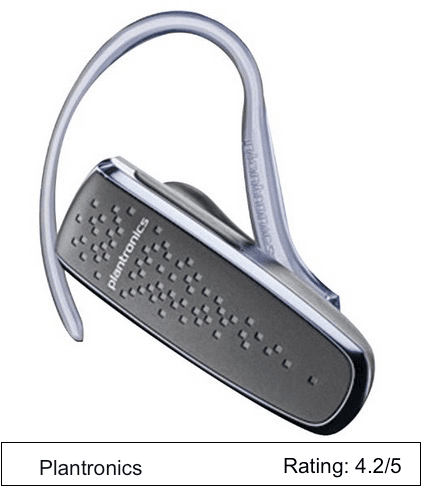 Up to 11 hours long lasting talk time, Easy to fit/ adjust your ear light weight rechargeable iPhone's headset for noise less talk. longer bluetooth range cover area up to 33 feet around your iPhone. Biggest deal is now running for short time. also get all types on voice notification, Music, Radio and GPS location in speech when you drive, Battery status and more.
For USA: Buy Now $29.99
For UK: Buy Now £15.65
Mpow: Connect Two iPhone or Bluetooth devices for Call
MPow's redesigned iPhone 6 and iPhone 6 bluetooth headset meets all the user's requirements in the same price, Like receive calls from two cell phone without miss any call, Redesigned software concept will make clear your voice and sound. Light weight and For both ear(Left or right), 180 degree flip for easy fit. Hassle free setup and user friendly input interface have a best chance to buy now.
For USA: Buy Now $24.99 (72% off)
Voyager Pro HD Sound Bluetooth headset for iPhone 6 and 6+
HD sound quality technology by Plantronics, Will care your each pulse without miss any sound bit. With Headset battery serve up to 6 hours talk time and 5 days standby limit. Nice filter technology useful and compatible with your all mobile gadgets (iPhone 6, iPhone 6 plus, iPad and Others have bluetooth network.
For USA: Order Now $67.23
For UK: Order Now £46.88
Bluedio iPhone 6 and iPhone 6 plus bluetooth headset: Wireless solution
Multipoint setup for two device use with same headset, Black and While color option, High perforce voice technology filter your speech more lovely. Easy to use also on other device. For all language English, Chinese, Spanish, French.
For USA: Order Now $24.79
For UK: Order Now £14.99
TaoTronics iPhone Bluetooth headset with microphone
auto boosted output volume technology, up to 4 time. External Battery for change and long Battery life for talk time or ideal mode. Noise filter technology, Button controls, safety features  alway happy to take using this compare to other iPhone 6 and iPhone 6 plus Bluetooth headset.      
For USA: Buy Now $27.99
For UK: Buy Now £16.48
Smallest Bluetooth Headset for iPhone 6 and 6 plus
Unique design concept hide or math pin to your face, Light Weight and Stylish mini bluetooth, Noise management technology, Multi connection for receive call and talk, not only your iPhone but other bluetooth devices.
For USA: Order here $16.99
For UK: Order here £10.00
Useful: Best Bluetooth Receiver for iPhone 6/ 6 plus/ 5.
Now your turn, Which your like most in design, Functionality and which one you suggest to other for buy as a friend from the above 7 best one iPhone 6 and iPhone 6 plus Bluetooth headset 2015 deals share us on below comment area.