🗓️
October 17, 2023
By ✍️
Jaysukh patel
Enhance your Apple Mail functionality with the best Apple Mail extensions available for Mac. Apple Mail is a go-to email service provider for many users. It's free and integrates firmlessly with other Apple products. If you're reading this guide, Apple Mail is likely at the core of your daily workflow. Although it includes some useful aspects that can help you do certain operations, it still can't do specific tasks. And this is where Apple Mail extensions come in; they enhance the functionality and make it more useful. Let's dive in to learn more about the best Apple Mail add-ons and check out some of the best Apple Mail extensions that can benefit you in everyday use.
Here below are the top 8 Apple Mail extensions you must download on your Mac computer.
1. Mailbutler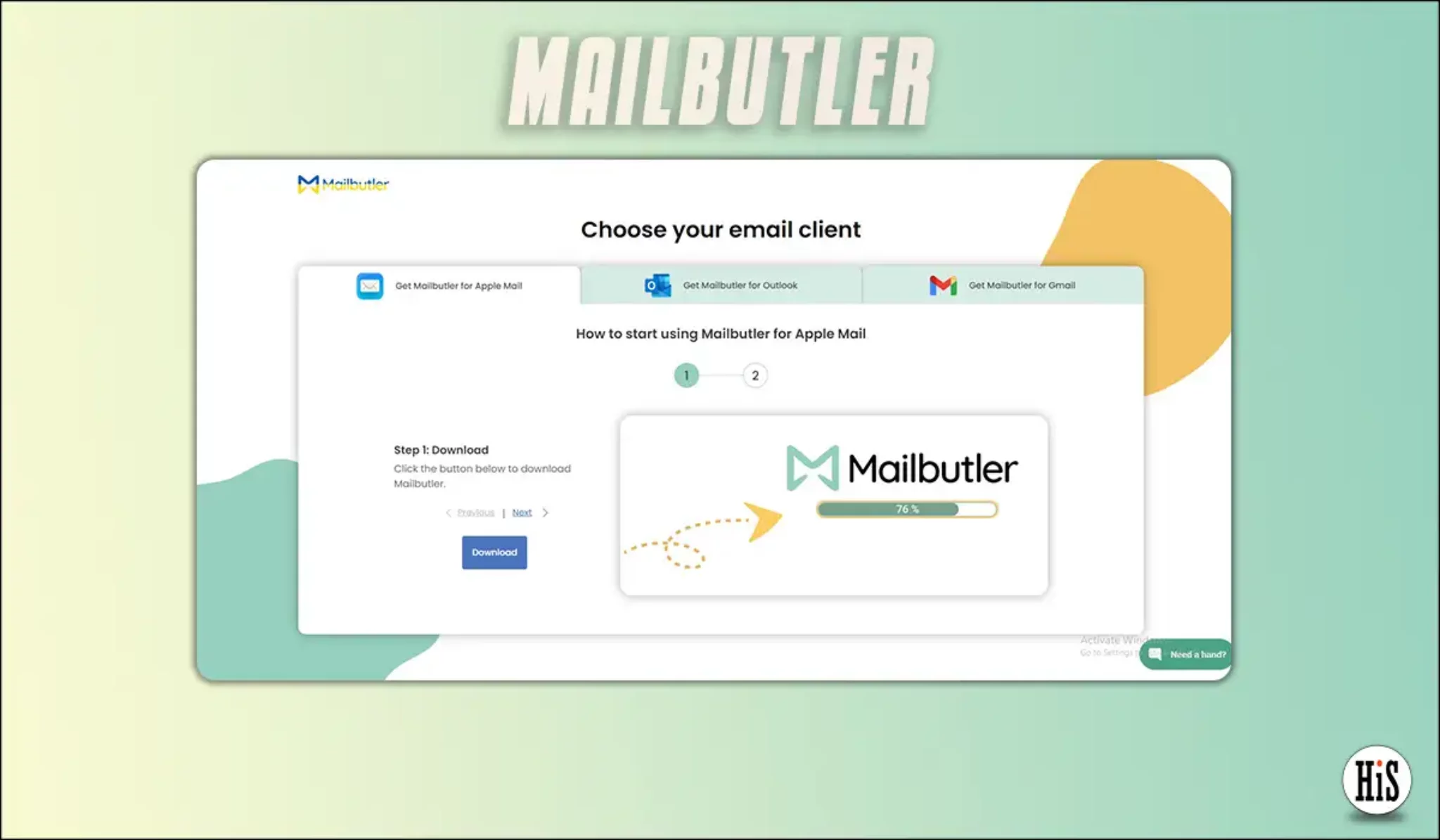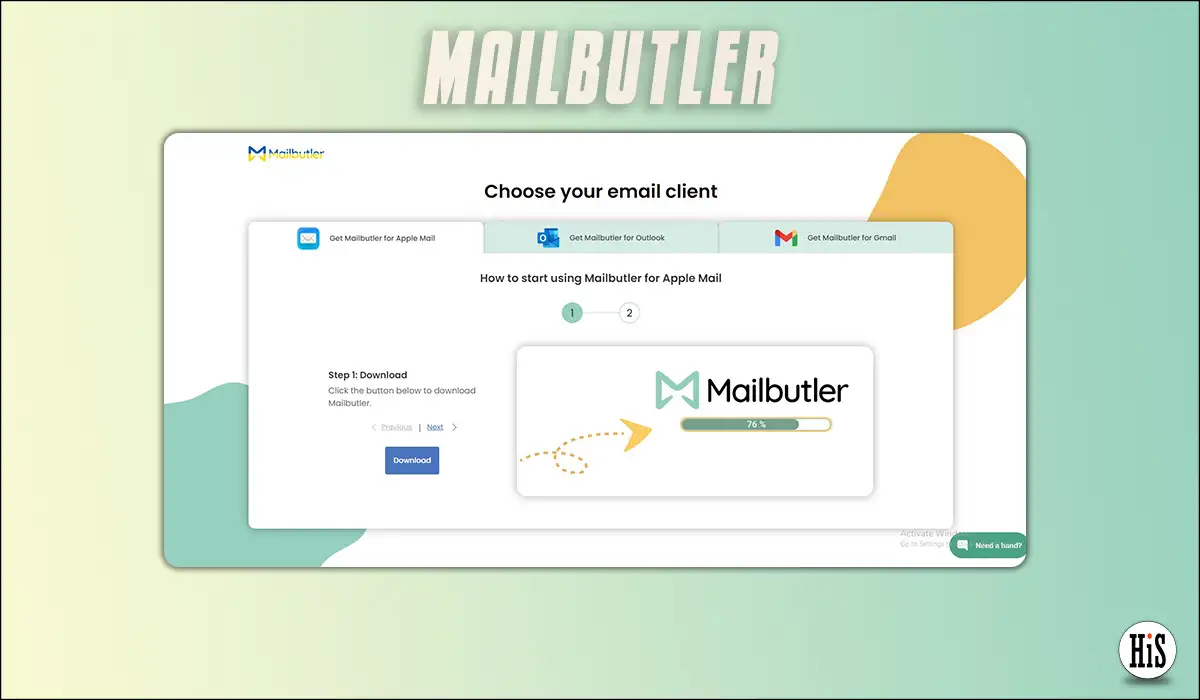 Undoubtedly, Mailbutler is one the best Apple Mail extensions available right now. It has a wide array of features and seamlessly integrates with Apple Mail to take your email management to the next level. One of the most significant advantages of the Mailbutler is its completely time-saving capabilities. Automating repetitive tasks, scheduling emails, creating email templates, and setting reminders allows users to be more focused and productive.
It also includes a snooze feature that temporarily allows users to hide email from their resurface and inbox. Another noteworthy aspect of Mailbutler is its email-tracking functionality. It enables users to receive real-time notifications when they are opened or links within mail are clicked. By gaining insights into recipient engagement, users can tailor their follow-up strategies to enhance communication and chances of success.
Mailbutler includes a powerful attachment search feature, allowing them to locate specific files and documents within their email correspondence instantly. This will eventually save you precious time that would otherwise be spent sifting through emails or attachments. Keeping all things aside, Mailbutler has an intuitive user interface and high-end customization, allowing users to configure as per their preferences. So whether you organize email with a smart box, filter messages with custom rules, or are willing to create individual signatures, etc., the Mailbutler is for you.
2. MailSteward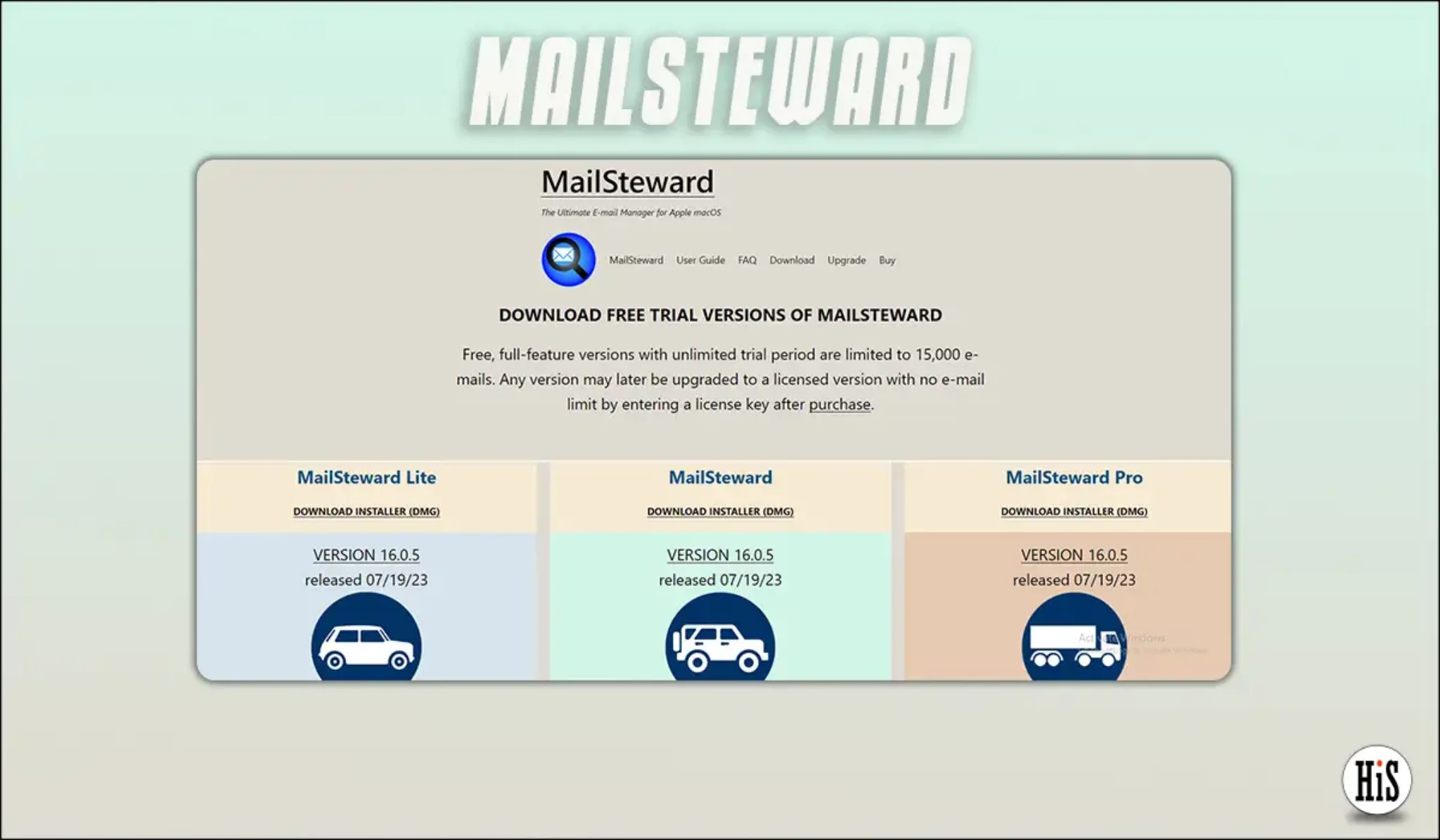 MailSteward lets you keep your email account easier to manage. Thus, by saving the copies of the selected messages in a database, the extension allows deleting them without losing any data. And the best part is that it can automatically retrieve messages from your account, supporting various protocols and account types. Likewise, it can directly import from MBOX.
Besides this, the app is quite handy to use. You'll almost feel like using an email client. Apart from this, it includes various features that support tagging, sorting, and searching messages without any trouble, no matter how big the list size is. Concerning that, you can save previous search results or else search by attachments.
When it comes to importing messages, you can use filters that let you skip trash, junk, and attachment files. The best part is that the tool can be set to avoid saving duplicate messages. Moreover, it doesn't require installing a database manager as it has built-in SQL Lite. Unfortunately, it has some technical limitations regarding the number of messages it can save. That's all about the MailSteward.
3. SpamSieve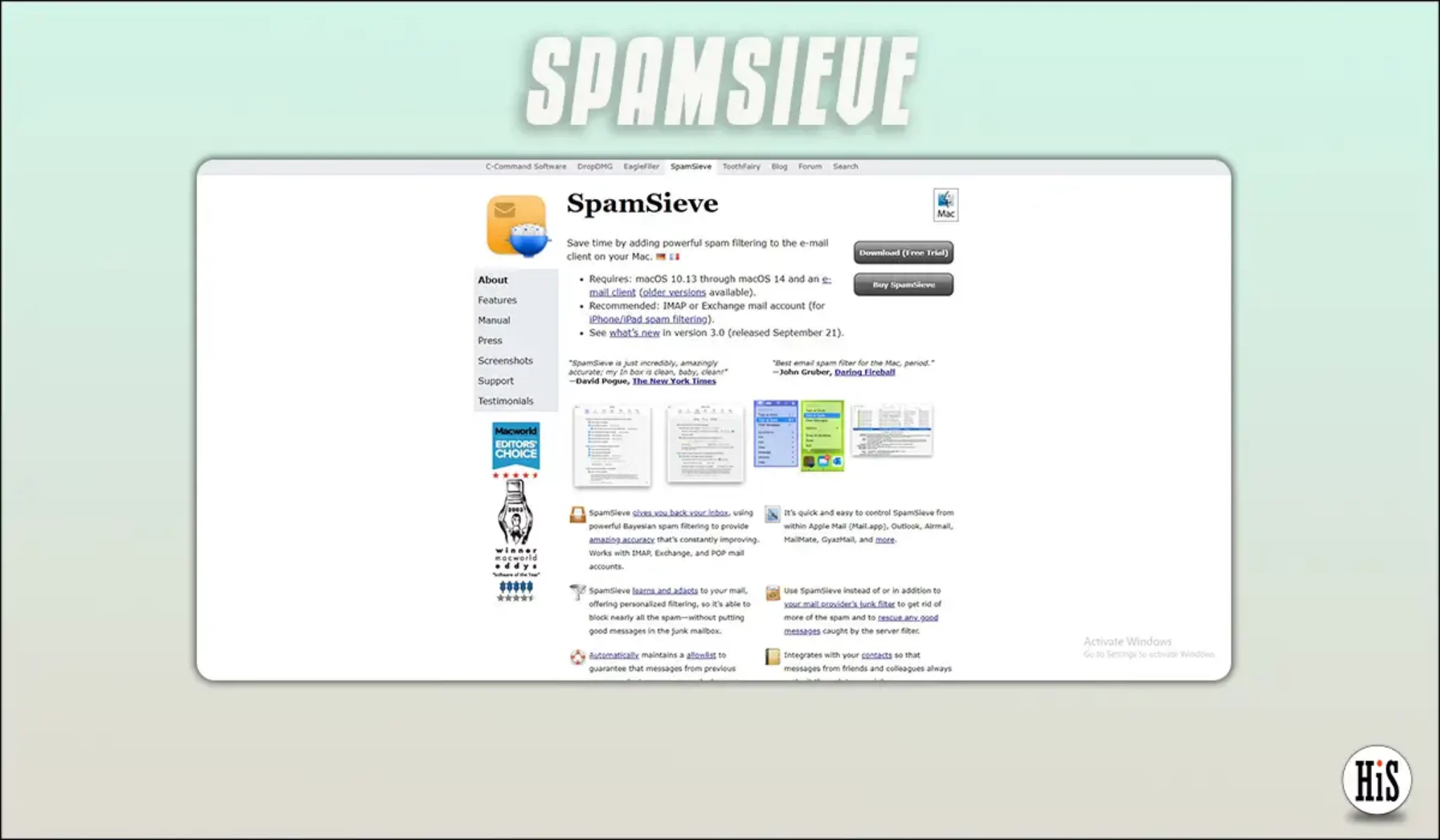 SpamSieve is an enhanced spam filter for most email clients using a powerful Bayesian spam filter. This extension understands what spam messages look like in order to block, and further, you can know what your legitimate messages look like to clear confusion. The best part is that it marks only spam in your email client to prevent missing important messages.
In addition, it integrates with your email program for a super user experience. Also, you get the same great filtering if you use multiple e-programs or switch in between. Moreover, SpamSieve works seamlessly with any mail provider/host. You can filter your numerous mail accounts. And there is no extra charge for additional mail addresses or devices.
SpamSieve running on your Mac computer can also keep spam off on your iPhone & iPad. The SpamSieve includes colors that show how spammy the email messages are so that you can quickly focus on borderline ones if you want to see how SpamSieve works. Moreover, it also automatically maintains a blocklist to immediately adapt spam messages from various addresses and catch 100% of them.
It also tracks how accurately it works, how many good and spam messages you receive on your daily routine, and how you can use this statistic over time.
4. MsgFiler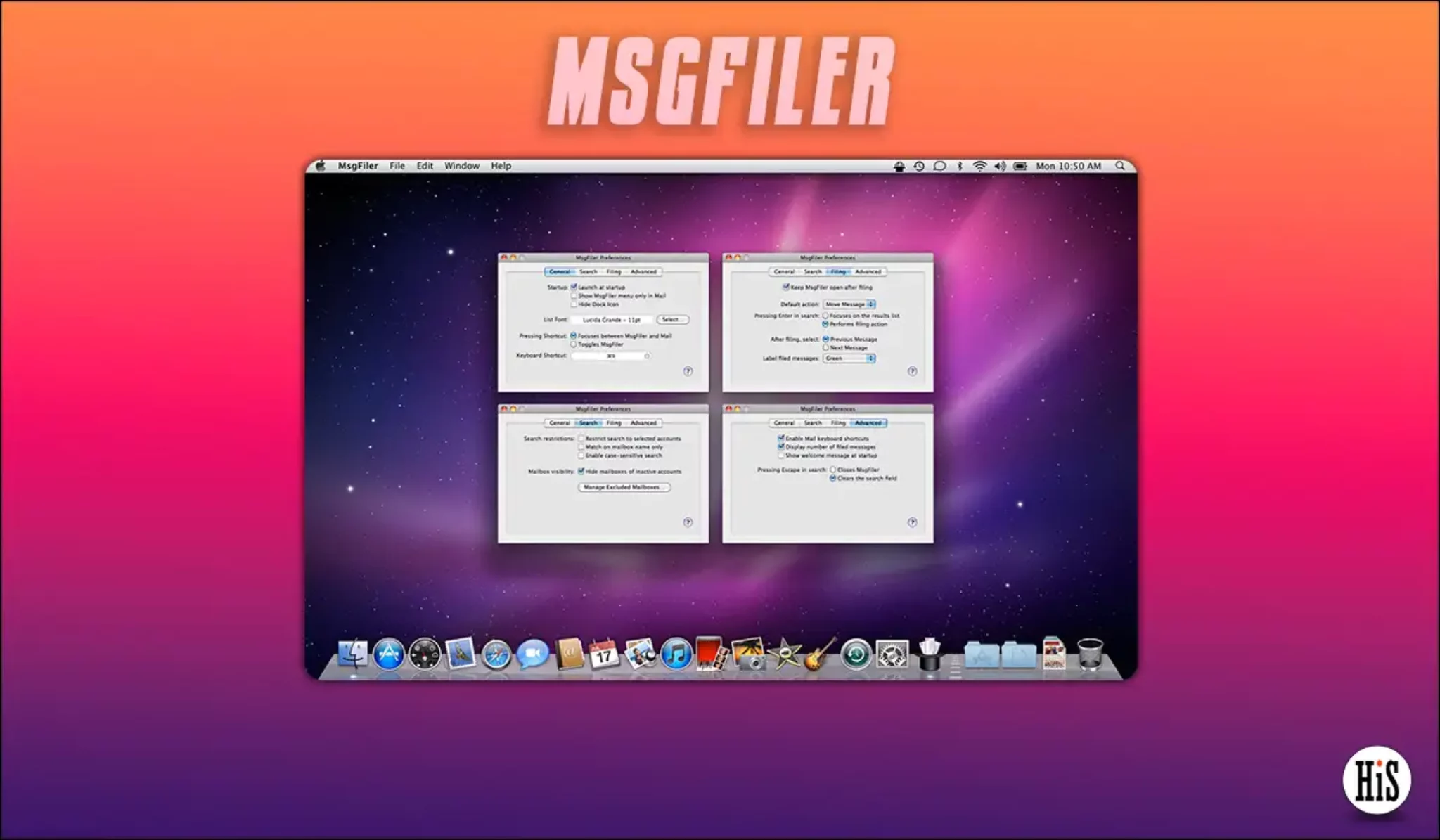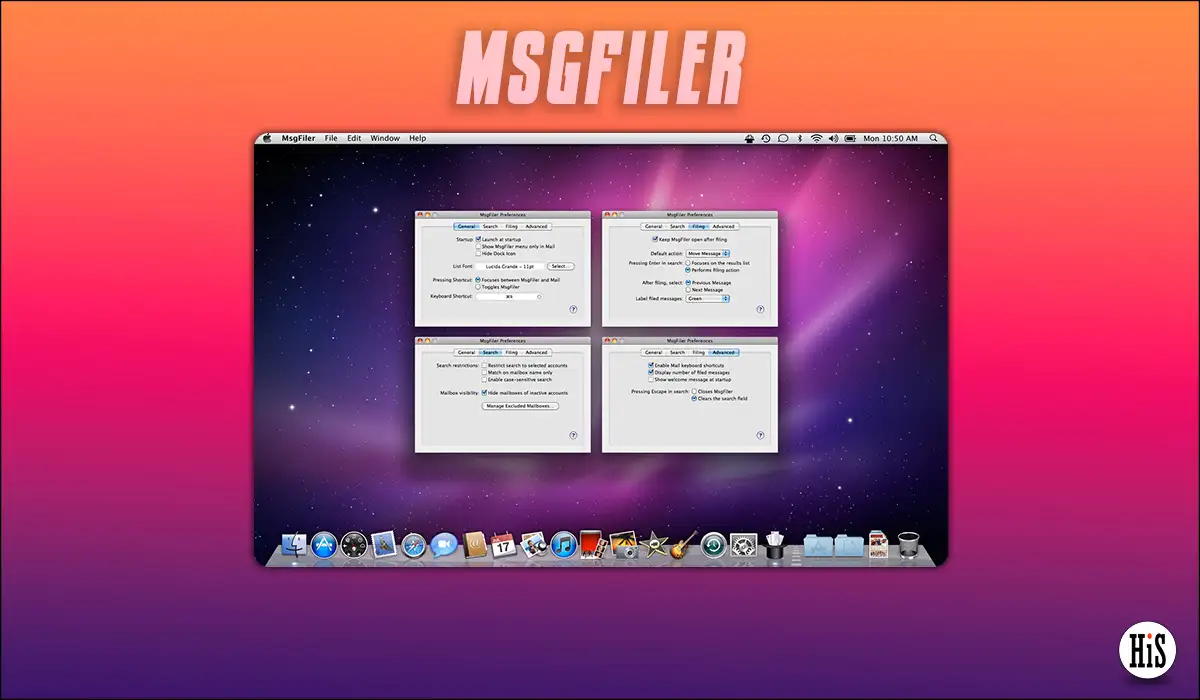 MsgFiler is designed for filing email messages. This best Apple Mail extension lets you organize your messages into multiple mailboxes with simple keystrokes. It has powerful search features, so you can search your mail quickly, even when dealing with mail.
This extension for Apple Mail is handy to use. It's a complete timesaver as it lets you drag and drop the messages to the desired mailbox and also use the keyboard shortcut to pick, browse, move, and copy email messages. And the best part is that you can customize those shortcuts as per your preferences. In addition, it's also convenient that you can use its window search to find specific messages just by entering the part of the text.
Moreover, you can also select your favorite mailbox to make them appear at the top of search results. It quickly gets collaborated with Apple Mail. To file a message, you can pick the desired message, select the target inbox in MsgFiler, and press the Enter Button. Then, you can perform the same procedure as many times as you want. All I can say is that Mac mail extensions increase your productivity if you want to manage many messages. It's a paid Apple mail extension.
5. Herald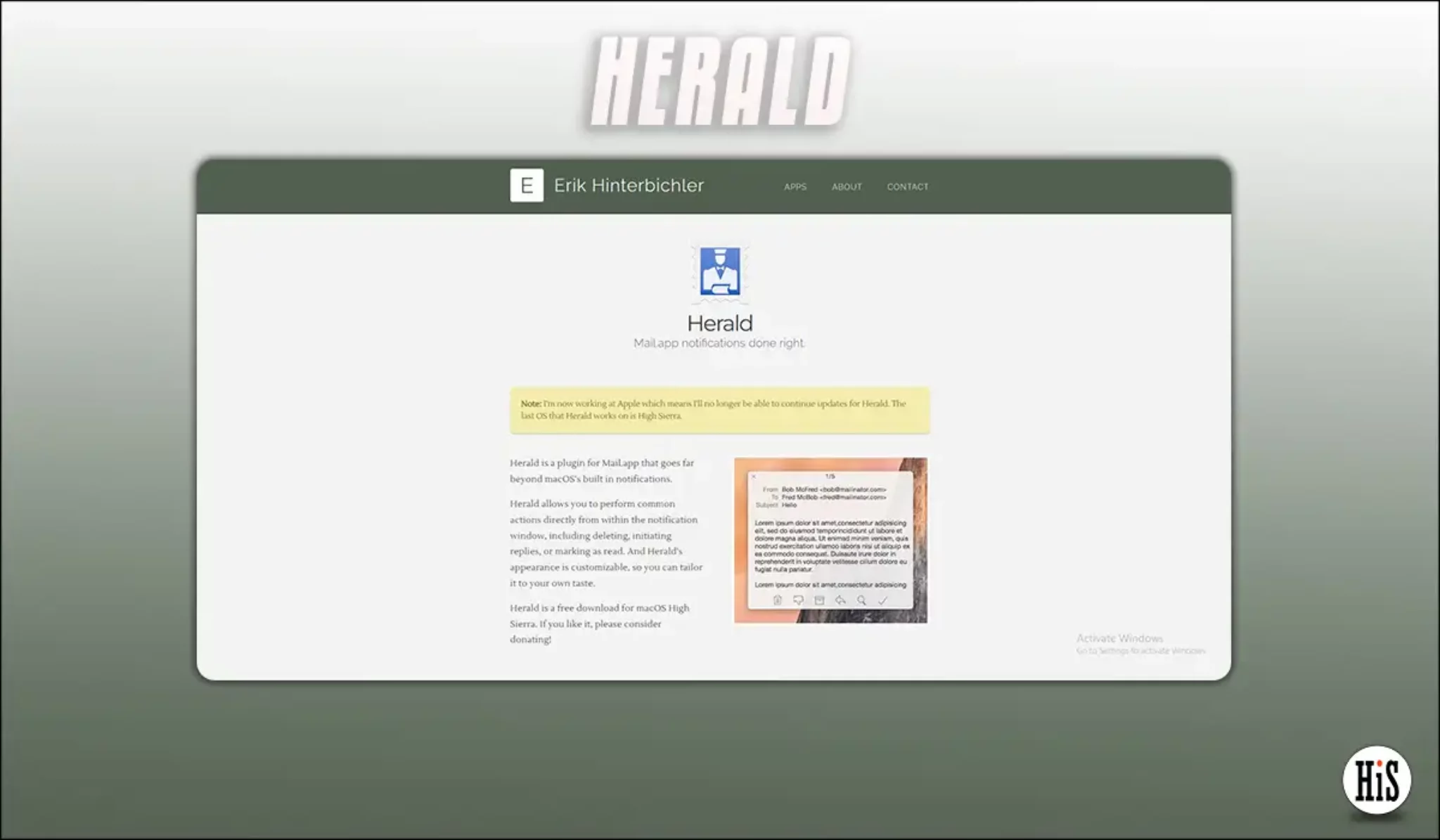 If you're searching for a notification plugin for your Apple Mail, then Herald is for you. Inspired by Mail. apptizer plugin, Herald shows how a notification pops up whenever you receive new mail. It allows you to perform specific actions right from the notifications window, such as initiating replies, clearing messages, viewing messages in Mail, or marking mail as read.
In addition, you can personalize the Herald's appearance, allowing you to change the background color and text view to read the complete message effortlessly. It also offers a scrolling text view so you can effortlessly view complete messages by switching back to the Mail app.
As we all know, plugins aren't officially supported by Apple. In the case of Herald, the plugin has been thoroughly tested, but still possible that it may cause unintended conflicts with Apple Mail or other third-party Mail plugins right after updating the OS. Thus, it's recommended to create a backup before having Hereal on your side.
Keeping all things aside, it's free to download and supports all macOS, including the latest one.
6. Mail Designer 365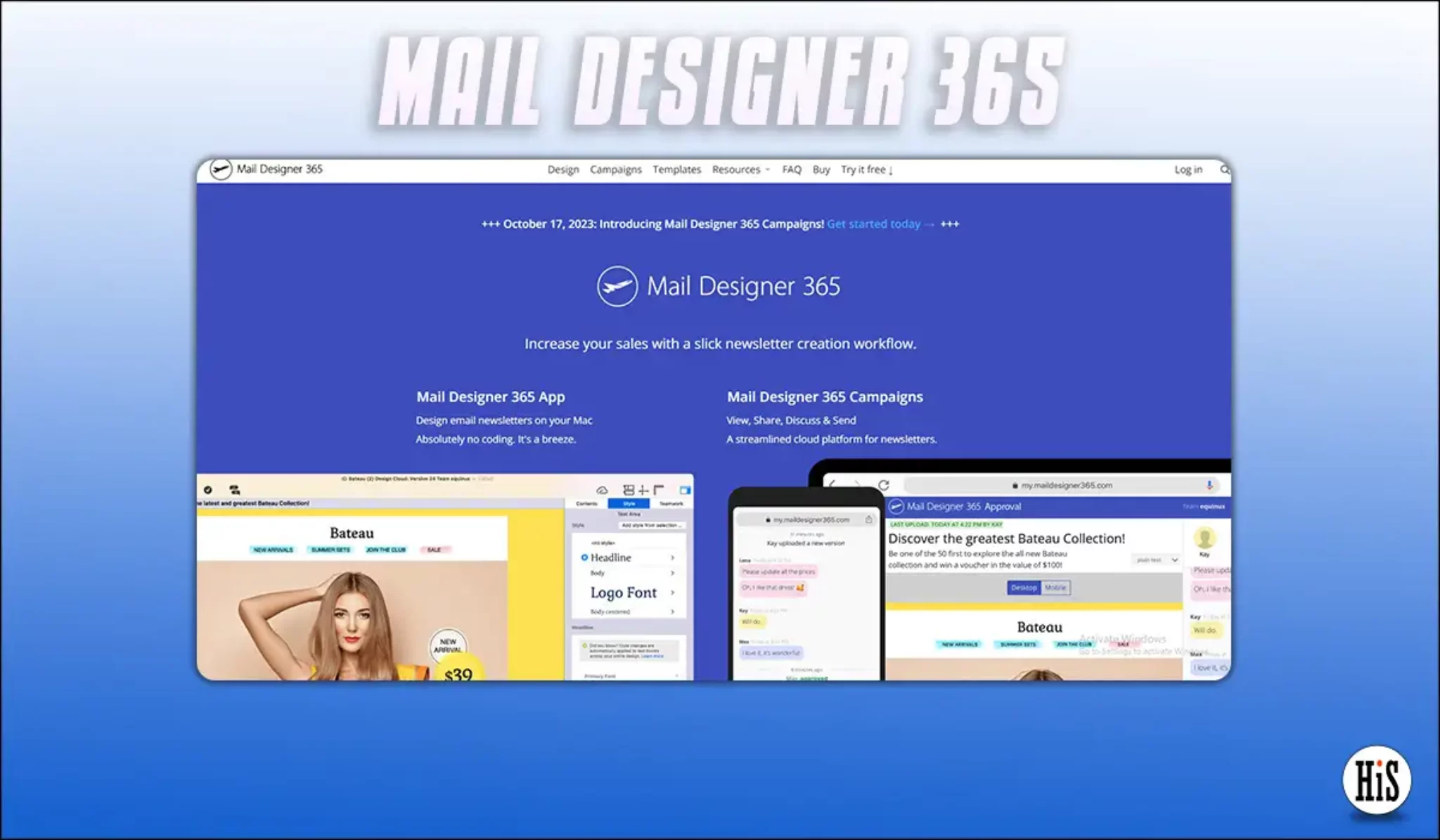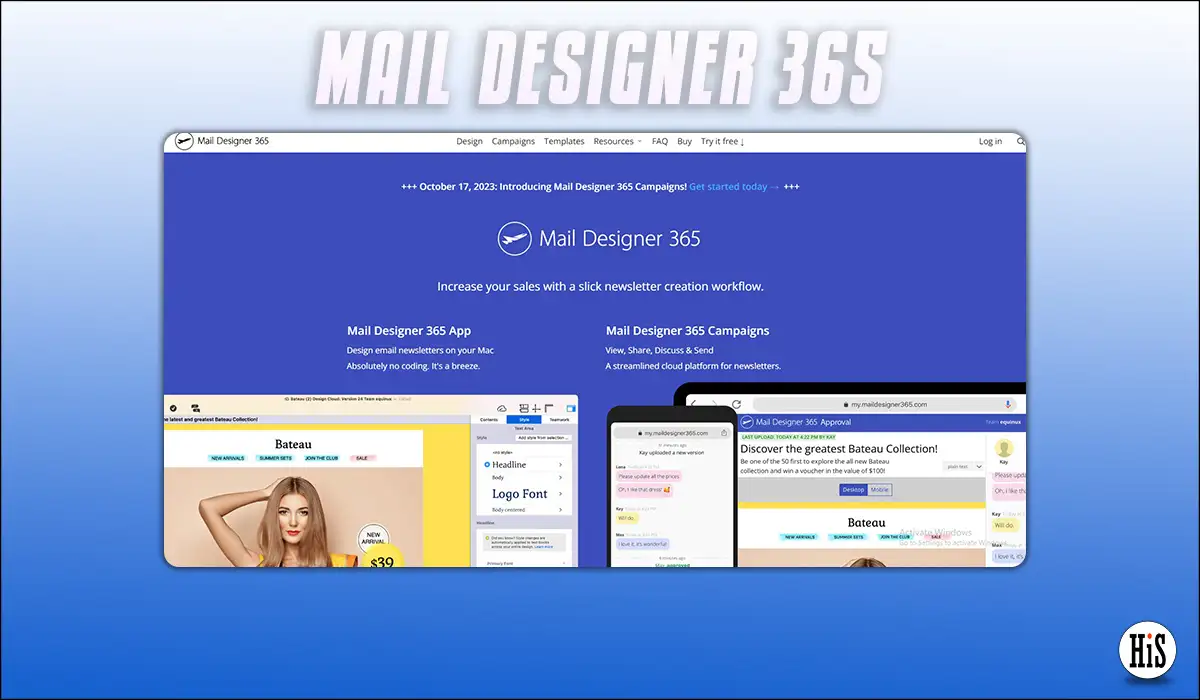 This macOS mail extension is a visually designed platform dedicated to build a modern and responsive email newsletter. This Mail Designer platform is growing above 80+ fully customizable professional HTML newsletter templates.
As mentioned earlier, with 80 professional templates, millions of layout combinations, re-usable elements, image editing, and web front support, your newsletter will never look so cool. Additionally, Mail Designer 365 produces the modern, tested & tried HTML that works with every mail client.
Moreover, you can directly email your team right from your own email address via Mail Designer 365 and even export your newsletter right to your preferred ESP. The best part is the latest version of Mail Designer 365 includes secure image loading, better "View in browser" support, and integration with Mailchimp Content Studio.
7. Letter Opener Pro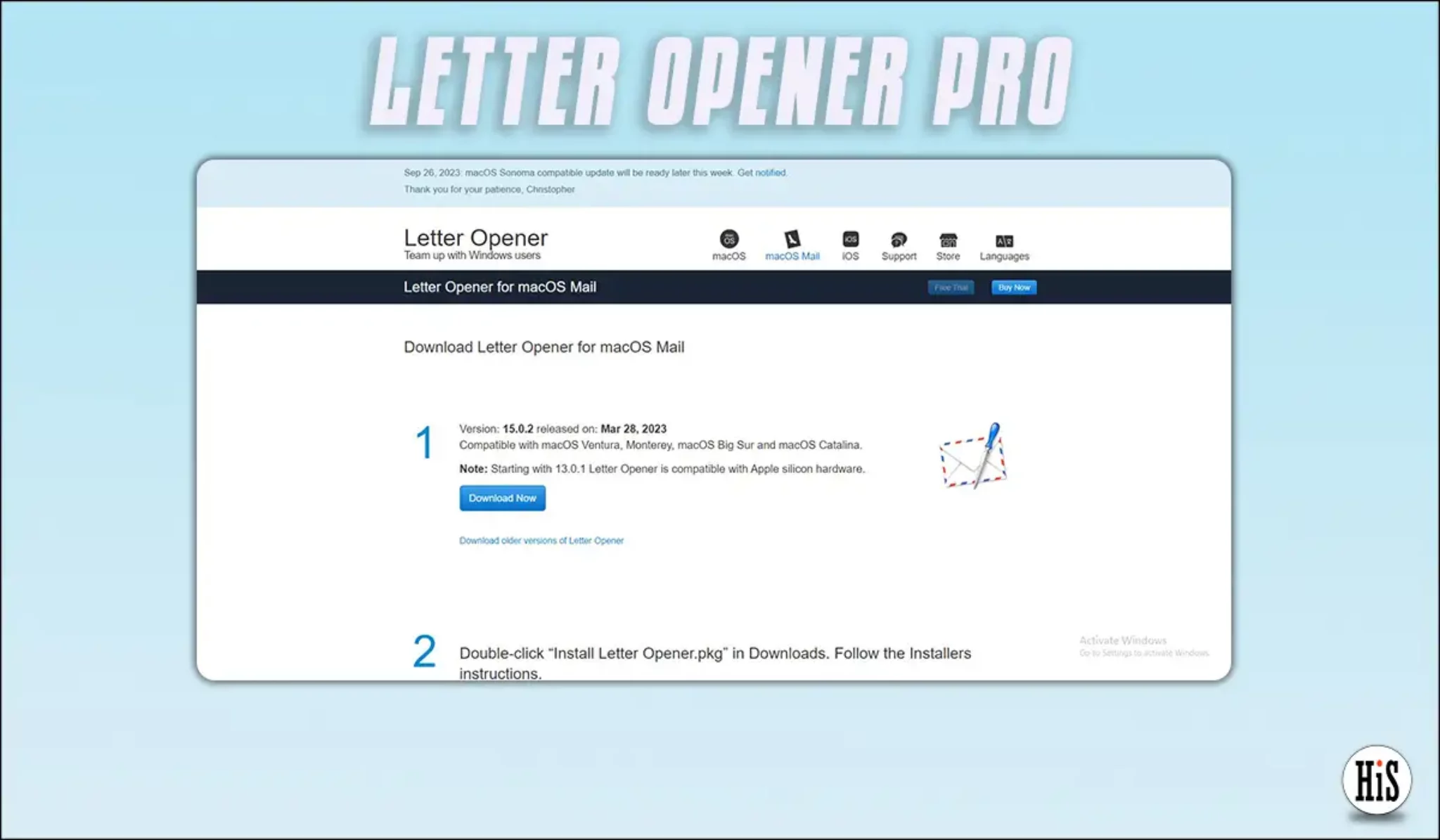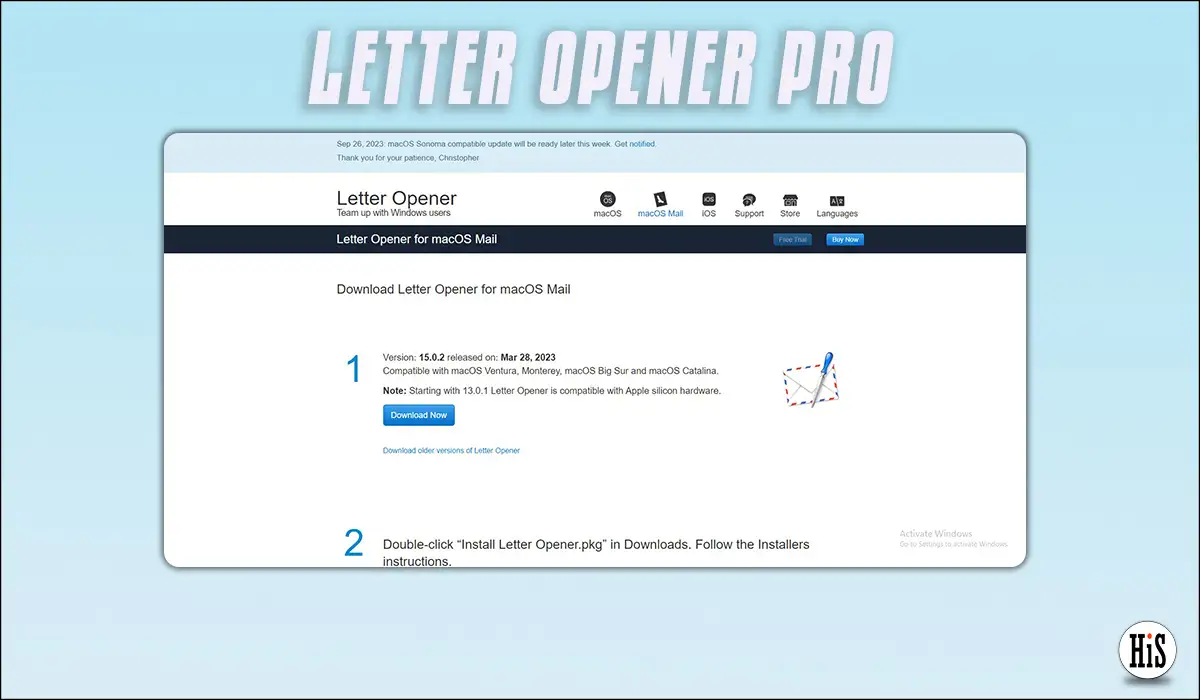 Letter Opener excludes the attachments from winmail.dat files. When using Apple Mail, if you ever receive an email that includes attachments called winmail.dat, you may know how nerve-racking it is as the file you received is inaccessible.
And further, when it comes to the employer or client, it is even more irritating. Whether it's winmail.dat file may include rich text format, or it contains important graphics, calendars or invitation tasks, address books, nested messages, or Microsoft Outlook Notes, the Letter will always do work for you.
Letter Opener will convert the files on the fly so you can see and use what the user sent you. There is no more need to worry with Letter Opener; there is no need to drag & drop the Winmail.dat file to another application or make a call upon several programs to get your work done. Email attachments work flawlessly once the letter opener is installed on your Mac computer. It's a paid best Mail extension for Mac.
8. Mail Act-On
As we all know, Apple Mail includes a limited array of automation and filing features. And for the user who needs more capabilities can enhance and expand all of Mail's tools with the Mail Act-on designed by Indev.
Mail Act-On lets you file any message in any mailbox instantly using the keyboard without any advanced tedious and setup memorization. It also enhances Mail's rules by collaborating with Act-On and Outlook rules, which can be applied to any message using the custom keystroke. Ultimately offering a wide range of automation opportunities.
In addition to that, you can also schedule outgoing messages for future delivery. Moreover, you can also create templates with boilerplate text for instant, modify custom replies, and make Mail from marking as read. What makes it super convenient is every aspect is extensively customizable.
Final Thought
If someone asks you the question What are the best Apple Mail extensions, just share this list. Alongside this, if you find a useful extension that isn't mentioned in the above list, then feel free to drop it in the below comment box.