🗓️
August 24, 2023
By ✍️
Jaysukh patel
in this article, I'm deeply happy to share with you the Alternatives to Apple's iOS Music app. The new app is always present doubt in your mind, so most of the folks see the app review and features details. That's it, without install and use an app on its own device personally no one can justify which app suite own expectation or test. I would like to recommend these all apple music alternatives apps for stream fresh new music, Video, Albums immediately to you.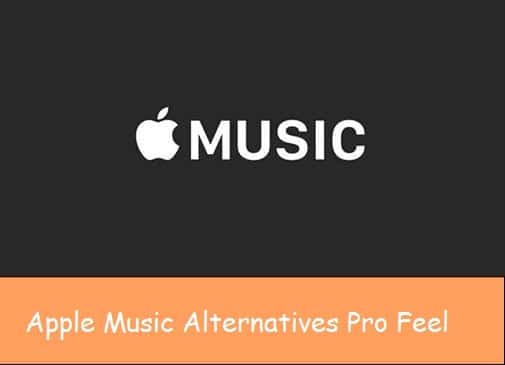 In the free features, you get more compare to the emergent apple music app, from the pre-ready most popular playlist, song collections, and suggestions. A powerful search is very easy to find songs from a keyword, Album name or artist. Apple Music is not too bad, but you are not fitted with the Apple Music app, then you must go with Apple music alternatives apps.
Top Best Apple Music Alternatives Apps for iOS and iPadOS
#1. Spotify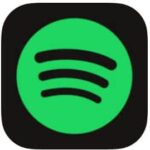 The largest collection you feel never experience any other music platform or app. Apple Available for use over the world wide. Ads-free experience, readymade playlist, and song collections. Create your own account and manage it from anywhere. Premium $9.99 monthly subscription, Family plan up-gradation will charge $4.99 and get more about Spotify and iOS App.
#2. Amazon Prime music
Free 30 Days trial – Enjoy millions of HD songs collection on all devices you have. Infinite collection for all music lovers. In this membership, you have full control over access to all playlists, Music streaming, Photos, and Free shipping from 20 million products and same-day shipping. Free cloud for photo storage, popular movies, and TV Shows.
#3. Pandora
Low songs countdown but all are in premium collection deliver to only primary countries. Pandora gives service to read lyrics with the song made more meaningful to anybody. Web Desktop, Dedicated Mobile apps, and Apple Watch apps also available for the great experience.
Cost is Quite low ($4.99) compare to other premium song streaming services. More about Pandora is here.
#4. Slacker
Great song arrangements under powerful categories. That's very easy to play as of your interest in sequels. My Music features for keeping your all songs under your separate profile. Around 14 million + songs collection, charged $3.99/ Month and $9.99/ Month songs offline. More about here.
#5. Ecoute
Ecoute is another best Apple Music alternative that you can download to use all the latest features of it. The clean and easy to navigate interface is the main reason why I've listed the Ecoute in this list. Share your favorites tracks directly from the app to Facebook and Twitter. For quick actions, you'll get Play Next, Add Up Next, and Shuffle by album buttons integrated into the app. Besides, the app is designed to work with AirPlay and iTunes, which later can track how many times you have played the song, last played date and other metadata.
Download Ecoute from App Store
#6. Cs Music Player
With the release of iOS 13, Cs Music Player is much improved to fit in the user's requirements. Not all the people love the default Apple Music app, at that time, a music player for iPhone like Cs, creates hope for them. Sort the music library, change the themes, redesigned tabs, and personalized the entire app in your own way. A simple yet fully-featured Music Player, like this, is rare to find.
Download Cs Music Player from App Store
#7. Picky Music Player
Picky is not free to use Music Player for iPhone, but it deserves what you spend on buying it. Queue up your favorite songs prior to traveling or partying with friends. Undoubtedly, you'll have fun listening to songs on iPhone, plus it also got you a few impressive features like quick play, filter options, Shuffle songs, and sort the music library by title, duration, release date, and by the date the song added.
Picky Music Player is Available on App Store
#8. Musixmatch
Musixmatch helps you discover the lyrics of the songs, and it is uniquely famous to show the timed lyrics, of the song you are playing. They have taken the music lyrics to the next level by showing the lyrics in foreign languages, to help you with the lyrics as well as you'll learn a new language every day. Apart from that, you can search the songs by entering the name or the lyrics, it will return with the accurate results for you.
Download Musixmatch from App Store
Apple Music: Right time to return back on Apple Music. Now real improvements in apple music apps have been done.
Above are the most popular and satisfied by millions of professional and music lovers. Who are still with the best Apple music alternatives? Share your suggestions and thoughts on the comment.