Last Updated on Jul 14, 2021
Are you avoiding cable or other transfer apps in your iPhone, iPad, iPod touch, or other smart devices? Then you must go with a smart external drive that helps transfer data (File, audio, video, and picture) from one device to another; very eye-catching design, and Smart works on all devices, and easy to access on Wi-Fi (Wireless) or via USB cable from the user's review and friends suggestion I nominated best External drive for iPhone, iPad, iPod touch and other Smartphone in best deals.
You can also buy Top Best External Drive for Mac: 1 TB, 2TB, 3TB up to 5 and 8 TB.
Best External drive for iPhone and other smart devices
#1. SanDisk Wireless USB drive for Smart device
This is the #1 accessories Manufacturer Company's Wireless external drive for your iPhone, MacBook, iPod, and iPad. We can share all the media files over the air through this device without a USB cable, inbuilt battery capacity up to 4 hours, iOS 12 or later, and Android version 2.3 or later compatible device.
#2. WeStorage External drive for iPhone, iPad, and iPod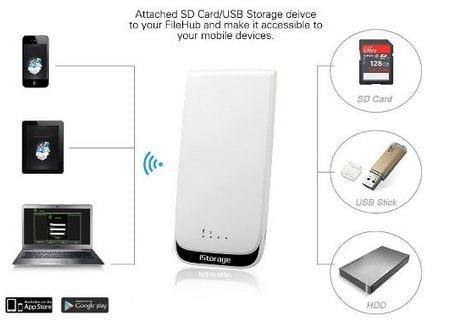 Share and access data from any device to other devices via a wireless external drive. Storage gives the wide option to store and access as a Flash Drive, External HDD, fully Wi-Fi device with power bank store up to 5000nAh. Feel free and accessible anywhere and anytime as a connectionless service. This device also works as a router by joint with external internet through WLAN. Large discount Don't miss to buy.
#3. USB Flash drive for iPhone, iPad, and iPod – Other smart devices
Small in size, No power consumption, and no setup for use, No need for any USB cable. Just plug with 8 pin connectors directly to your iPhone, iPad, and other smartphones. Do any operation Copy, Paste, Delete, rename, Edit from the device directly. You can also take a backup in the device directly and restore it on other devices. This drive is available in 8GB, 32GB, and 64GB.
#4. Only For apple device: Best external drive
You can use this drive as best use only for your apple family compared to other Best External drives for iPhone 6, 6 Plus and iPad, MacBook. Playback video, music from the external card slot, 8 Pin port, and USB wire can help transfer data from iOS devices to other devices or USB devices faster.
#5. ZSUN 64 GB external drive for iPhone and other Wi-Fi devices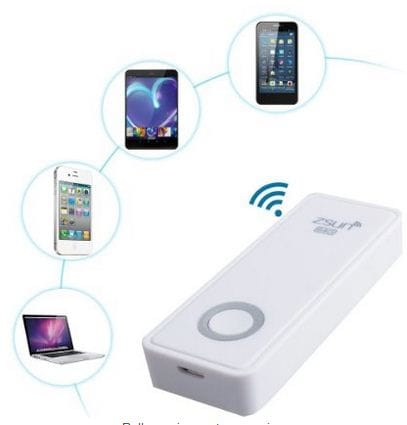 Up to 8 devices connect at a time and use for data transfer over Wi-Fi. Live stream video, Chargeable, access through USB 2.0, Up to 50ft+ on the distance you can share anything with this drive securely.
Let's know which one likes you most from the top Best External drive for iPhone 6, iPhone 6 Plus, iPhone 5, iPad, iPod touch, Android device, or other Wi-Fi devices.