In iOS 11, we can build more functional apps with awesome features like gesture, Face ID authentication, Face Detection apps and Games, 3D Touch, Siri integration, NFC and more. This course teaches the necessary things that need to beginners and experts as well. Also, we have a large discount on an online purchase, Thousands of students are learning and enjoying pro things quickly and help to make thousands of dollars from personal skill.
Best Source to purchase iOS 11 Developer Course online in 2018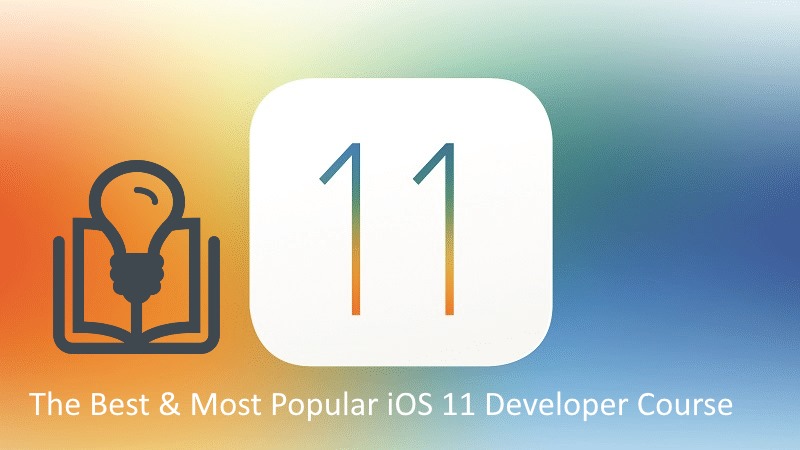 1. Udemy
Udemy is rolling out a new offer for New Year sale: The complete iOS 11 & Swift Developer Course – Build 20 Apps.
Open commitment is free on purchase this course for you, 30 Days money back guarantee.
What's include in Udemy iOS 11 App Development course?
111 Articles
Full Access and control your account on Web or Mobile
36.5 hours video tutorials
At the End of "Certification of completion."
Free Hosting worth $200, one year per student
⇒ Buy Udemy iOS 11 Development ($11 from $200 – 95% off)
2. Lynda: iOS 11 Development course
Learn app development for iPhone and iPad using the free trial. Start with developer first app from the online video tutorial. Meet the industry experts from here. Complete installation Xcode and iOS SDK.
Start to Code your app, and create Xcode project.
3. Stanford: Programming course
Stanford released complete course for develope app in iOS 11. Learn Everything in detail carefully through TV supported clips on iTunes store or Document stories.
Download iOS 11 Standford tutorials
4. Reference Book: iOS 11 Development
The reference book is the ideal way to learn new technology. Because it helps to learn whole chapter and easy to revision whenever we want.
I would like recommended top best author books for iOS app development.
Paperback order on Amazon in low price – iOS 11 Swift Programming Cookbook, iOS 11 Fundamentals.
Let's share this article with other friends and help to learn iOS 11 programming from best iOS 11 developer course in short time and quickly.