Last Updated on Jul 19, 2021
Keep iPad with Different musical instruments and stay touch on the iPad screen is commendable for all musicians. But here's the list of top best iPad stand for Musicians that will work on different screen size iPad (iPad Mini, iPad Air, iPad pro). Generally, music lovers try iPad with Piano, Mic or Music Stand/ Mic Holder, Microphone. However, unique style and gripping technology are pleased with other same-size gadgets.
we are happy to help you, submit this Form, if your solution is not covered in this article.
All musically talented referred to or using these iPad hanging stand for smoothly tune the sound on another apparatus or song makes musical environment techno-friendly.
Top Best iPad stand for musicians: Portable iPad stand for all Music Bands
#1. Mic stand for iPad Mount holder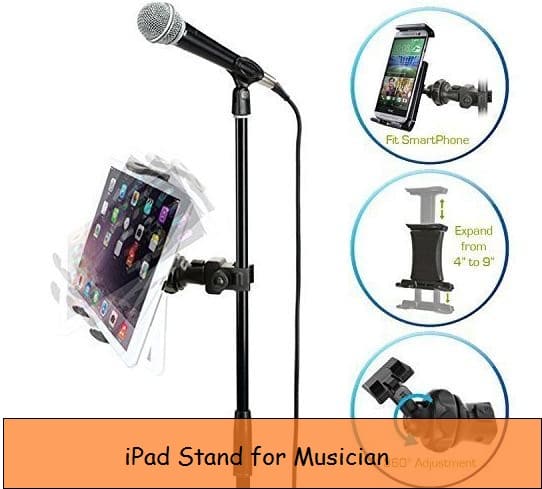 Adjustable Arm with flexible wings covers all size iPad screens. So this iPad mount holder is compatible with iPad Air, iPad Mini, iPad Pro 9 to 12 inches. Improved design style, Performance makes this iPad mount holder more secure and Easy to use all size pole (2cm/0.75 inch): tools free installation, Replacement warranty.
#2. Talent iClaw Mic with iPad Stand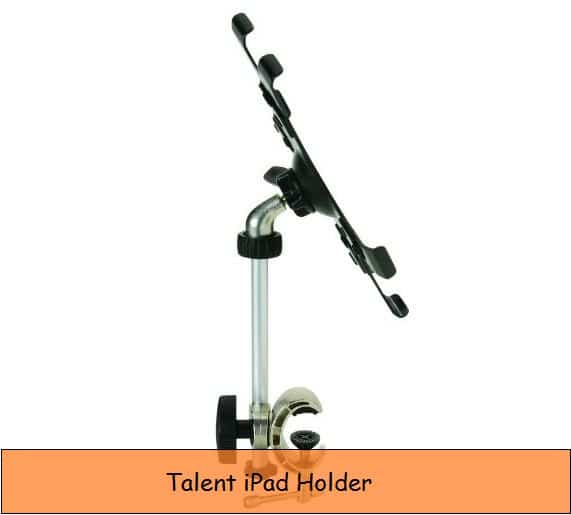 360 degree, Hold iPad on musical instruments like Piano, Drums or Microphone to view the lyrics, Tune music or gives extra sound effect using iPad. Accessible to claws all size iPad in the stand. Apart from musical instruments, you can adjust in your car, Exercise with the handset.
Lightweight, sturdy material, and Small in size are also easy to move with you everywhere.
#3. Grifiti Nootle iPad Tripod Stand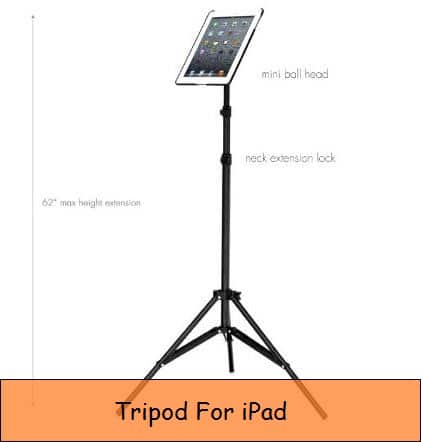 Lightweight Aluminum body height-adjustable stand for all size iPad models. They are perfectly designed for music lovers, Teachers, Photography, Presentation, Display, or Home/Office use.
Also, Get- You might also like The Top best iPad Audio Interface.
Keep your iPad in the safest place when you are busy. Hang your iPad with a Notebook cover or Back only sleeve. The 360-degree rotation mechanism is easy to see the live screen from your viewing angle.
#4. iPad Stand: 360 Degree Adjustable iPad stand
Multifunctional and User-friendly iPad holder. 360 Degree universal tablet holder for All sized iPad model. Professional Blue look, Medium to Big size iPhone screen, That's made easy to learn music on different size digital devices. Hands-free viewing angle for photos, Reading, Video, or Shooting. Just Go with this; I Don't want any headache with the stand.
LXORY Universal iPad or iPhone Stand for Musician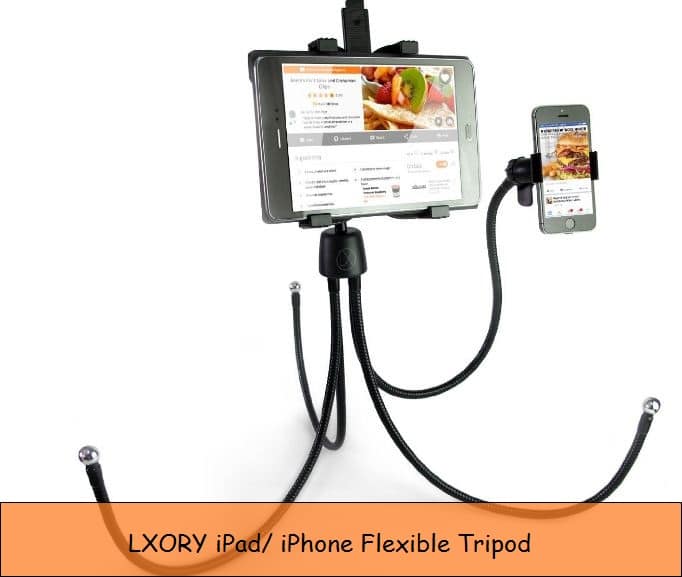 Are you looking stand For the speaker, Musicians? that gives you smart looks for 7" to 13" screen device. Four detachable legs are a modular concept by LXORY, That will hold two devices at once securely and on different viewing angles. Arrange locking system in your way using 1, 2, 3, or 4 stiff, flexible legs. Feel relaxed when you are active on-screen or enjoy the iPad.
Above all are well performed best iPad stand for musicians or Professionals who want to achieve stage performance. Please share your story with us in the comment section.