Last Updated on Nov 10, 2020Best iPhone 6 waterproof cases never bit your iPhone's functionality under dip water. Now you can capture underwater pictures, Atmosphere, Selfie, and video shooting very easily. Not more limitation underwater for iPhone 6, Get amazing all features waterproof case/ Cover in cheap price that you can't imagine.
The waterproof cases are almost the best choice for heavy protection, whether it is dust or waterproof. We all know, its hard to keep the iPhone in waterproof cases, but at least if you are traveling or going to a picnic, the waterproof cases are very helpful protecting the iPhone. Here are the best waterproof cases for the iPhone 6.
Other Beautiful iPhone 6 Cases,
6 Best iPhone 6/6S Waterproof Cases
#1. OUNNE iPhone 6 Waterproof Case
Only made for face critical water condition, you are swimmer, Photographer, and Wildlife geography lover then here is the best case for your iPhone 6. The inner and outer smooth case surface protects your iPhone body against scratches and damages. For maximum protection from dust and water, headphone and charging ports are closed.
⇒Check OUNEE iPhone 6 Case Price on Amazon
#2. iPhone 6 Waterproof Case by OtterBox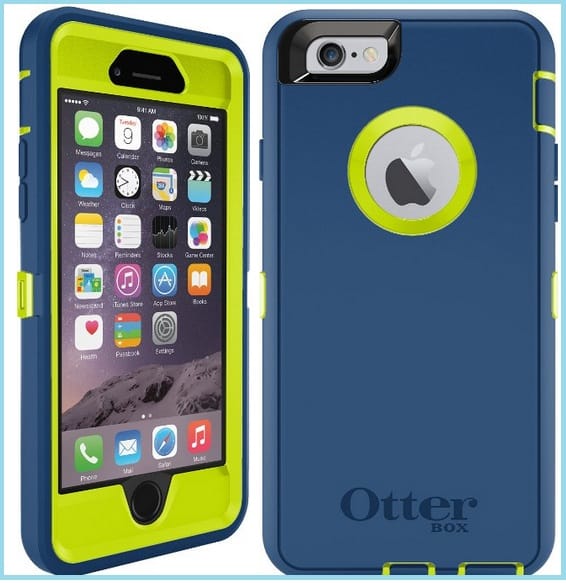 #1 Seller, Trusted market value for iPhone accessories by OtterBox, thousands of happy users are recommended OtterBox. Because OtterBox gives a wide option in colors, Design, and perfectness on functionality, here for Waterproof case. Great Look And Feels compare to other Best iPhone 6 waterproof cases.
⇒Check Otterbox iPhone 6 Waterproof Case Price on Amazon
#3. Supcase: iPhone 6 Cases with Waterproof Protection
Multicolor option, Full body cover/case protects your iPhone 6 in dip water, dust. Inbuilt screen protector, dual layers more durable compared to normal cases. Available in more than two variety of colors you can buy from. Fron screen is covered by the screen protector while the backside is already secured.
#4. Lanhiem iPhone 6 Case
The unique design style makes your iPhone 6 more beautiful. Changeable backside covers in three different verities Black, Blue, Gray, and Pink. Full body protection from dust and water gives complete security, Moisture free case
#5. iPhone 6 Waterproof Case: Men, Girls, and Boys
Hassle-free installation, Easy to pack your iPhone 6 in body case. Best suits for Men, Girls, and Boys. High-quality body material and Slick design make your iPhone 6 with Case more beautiful. Lifetime guarantee on the product, and Easy for taking a selfie and Video shooting under dip water with this case.
⇒Check Lifeproof Waterproof iPhone 6 Case Price on Amazon
Now, which you like most from the above nominated best iPhone 6 waterproof cases? Share your experience if you have and practiced.