The Apple's iOS health app integration makes its iPhone more powerful. It takes care of users by counting walking + running distance, walking steps in mile/kilometer. Apart from that, App has also measure lots of human health-related database like tracks sleep, Cycling distance, workouts, reproductive health, Nutrition and many others. All of these health-related units, some of the data have been generated through iPhone's built-in sensors while remains body activities you can track by third-party apps those are running on available best iPhone Health App compatible devices.
we are happy to help you, submit this Form, if your solution is not covered in this article.
Below listed all health devices are works only on Apple's iOS 10 and later running iPhone models. Check out the bottom list to make sure.
iPhone 6S, iPhone 6S Plus, iPhone SE
iPhone X, iPhone 8 Plus, iPhone 8, iPhone 7 and iPhone 7 Plus
iPhone 6/ iPhone 6 Plus
iPhone 5S/iPhone 5/ iPhone 4S
Best iPhone Health App Compatible Devices: Be Healthy Forever
Spire Mindfulness & Activity Tracker for iOS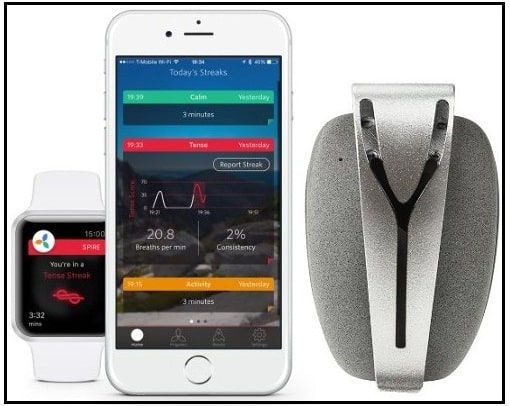 Are you looking for a digital health and medical wellness device? Look Spire mindfulness and activity tracker that is running on iPhone. Useful human health device even when you are not active, Spire tracks your breath and determines your well-being based on your daily breathing pattern. In addition, when you're berating indicates tension, a gentle notification reminds you to take a deep breath. Get more information about Spire
Upright Posture Trainer: iOS health app device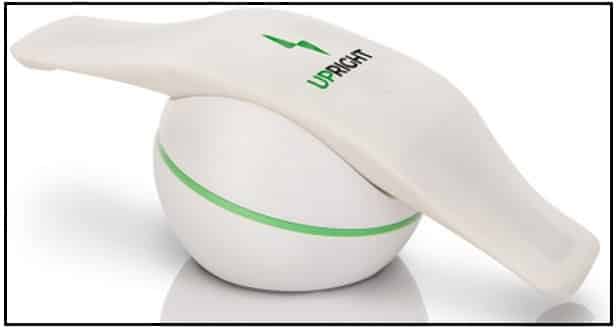 It is an iPhone controlled best wearable device that trains you to improve your posture. It has multiple sensors designed to track your back's movement. Almost the populations feeling back pain due to the sitting job and poor posture, they have complaint relates back pain. So if you're an iPhone user and want to overcome from that kind of pain then we recommend you this best upright posture trainer, it runs on its designed iOS app but easy to sync with iPhone health app.
#1 health care iPhone monitoring accessory designed and built with doctors and trainers. You will require attachment, don't worry, that's very simple just attaches to lower back so while you will trying to seat in a lazy posture then Upright gently vibrates every time you to correct your posture. Best iPhone health app compatible devices out of all.

Benefits of the device:
Keep away from back pain
Sedentary lifestyle
Body language
Psychological effect
Get more information here – Buy Now
Do you have any best iOS health compatible device? please share it with us.
Get More Health Devices for iOS to stay healthy for all time
Jaysukh Patel is the founder of howtoisolve. Also self Professional Developer, Techno lover mainly for iPhone, iPad, iPod Touch and iOS, Jaysukh is one of responsible person in his family.
Contact On: [email protected] [OR] [email protected]