🗓️ September 14, 2023 By ✍️ Jaysukh patelGet thousands of TV channels, Episodes, and movies in offer pack with the best live streaming device. Are your feel unaccompanied without live worlds, Live programs, Apple Keynotes, Events(Sports Match: Cricket, Football, Tennis, World Cups and more) and more at your office or home through your Apple TV, Mac, Then here is the top best device that you don't familiar and experienced. But in market folks are ordering in as high demand.
Today's technology only aspect just plugged device via USB port or Cable on your TV or Mac/ Desktop by you. With a free setup guide, you can entertain yourself with below best live streaming devices.
Great Best Live Streaming Devices: Watch live everything
These Streaming devices will be work as the live streaming media player for unlimited watching experience on a different devices.
1. New* Roku 4 – Roku 3 Streaming Media Player
Roku released a new streaming device for the year 2019, This upgrade Roku 4 added and supported for Up to 4K Ultra HD, HDCP 2.2 HDMI Port, Optical Digital audio port, Remote Finder. Buy Roku 4 ($89.85) on Amazon.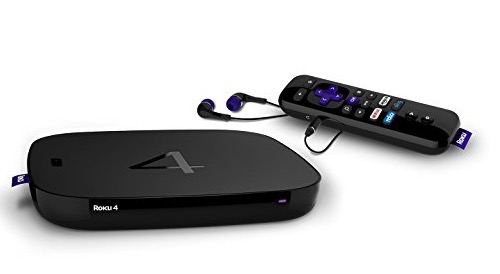 Roku 3: #1 media player all time to watch anything without limitation, thousands of video, Movies, any Channels category bases and More that you specified or from the general natural category on your TV screen through Remotely.
Roku 3 is upgraded a device to live by forecasting your entertainment that you can enjoy anywhere with the small device. Hundreds of unique features, remotely setting from iPhone, iPad IOS app. Amazon video Access after integrates with Amazon account. Listen audio from 3.5 mm audio jack on the remote device.
Buy from here ($93.69)
#2: Amazon Fire TV
Amazon Fire TV Edition, New Released: New released Amazon TV, available in different LED screen size, TV + Digital antenna + Soundbar. Browser more about Amazon TV ($649.99)
Setup box: Fire TV Suite is the best streaming device Manufacturer by Amazon Company. Clean and Easy setup on your Smart TV. Tiny setup boxes in size, Multifunction, Prime trial up to 30 days, Over 200 000+ episodes and online TV shows streaming on your TV. Account management for your Kids and parental restrictions like iOS device. Amazing gaming console in the free or paid version. Using this device, you can play a multiplayer game and remote access (Settings) streaming.
Update from News: Amazon is also planning to launch a new Apple TV app from Amazon Video. Without any streaming device play, Video and Channels online on Smart Appl TV from the simple subscription.
Buy from here ($84)
3. Chromecast: Device for Live streaming media player Wirelessly
Latest Released: New HDMI port cable, Smal in size. Also work on iPhone, iPad,  Mac, Chromebook, Tablets, Windows and Android Phones.
Past Edition: Pocket device works the same as other Best Live Streaming Device works. But in limitation, you can turn on only on the Wi-Fi network. Ethernet plug is not available on this streaming device. From your small smart device, you can stream live it on TV after plugged in. From the Chrome browser, you can get live channels.
Compatible with Android smartphone, iOS devices (iPhone, iPad and iPod touch), Mac, Chrome books and Windows easily.
Buy from here on Google store
4. Apple TV
Apple TV 4th generation: Remote controlled Siri support and more new in the app store, settings, speed and performance better than ever.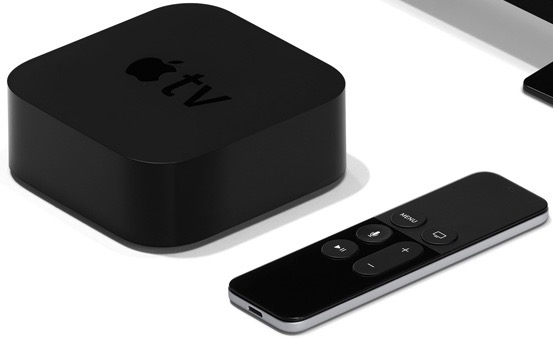 By Apple Official TV, that works on your Smart TV and Tune anything over the internet or iCloude account as a plus point. Through Apple TV you can stream Games, TV Shows, Video and Pictures directly from iPhone, iPad and Mac/PC devices. Watch Apple Live WWDC 2018, Apple Live keynote streaming event on iOS and iPhone, iPad, iPod touch unveil.
Buy from here ($89.99) Apple TV 4
5. Samsung GX-SM530CF Streaming media player
Best streaming media player made by Samsung official, using this device you can get live streaming over Wi-Fi network and Ethernet cable. You can play Amazon video and Netflix channel over this device.
Buy from here ($125.99)
Other in a list: Best Live Streaming Device for keynote, media, Channels and more
Sling Media Slingbox 350 –
1080 high definition, Ethernet Connectivity, Compact design, Easy to control over other remote devices. Buy Sling from here ($99.99)
TiVo Roamio HD Recorder and Live streaming device –
Larger space for recording, easy to record live shows up to 4 shows, Small plan for extended activation. Buy TiVo from here ($144.99)
Logitech WebCam video streaming and more –
Using this device, you can record and Call from Mac, iPhone, and iPad, Stream live video from another smartphone.  From here ($299.99)
"LiveStream Devices" as Best Live Streaming Device
Livestream media offer to buy from the best streaming devices you can get Broadcaster, Studio software, Studio HD and Studio surface, Studio keyboard
Which you like most of the best Best Live Streaming Device on features suited to you personally. If you used another streaming device with your LG, Samsung, and Apple TV or on other smart TV so share your experience with others.