🗓️
September 14, 2023
By ✍️
Jaysukh patel
The Ipad pro is a strong gadget with many amazing functions. But the battery doesn't last as long as we would want, which is a drawback. Are you tired of running out of battery in the middle of an important task or while you're on the go? Whether you're a student, professional, or casual user, having a reliable external battery can significantly enhance your iPad Pro experience by providing extended battery life and the convenience of iPad charging station on the fly.
In this informative guide, we will read about the best external battery for iPad Pro options available that are worth exploring.
1. ROMOSS (High Capacity Power Bank)
The Romoss 60000mAh Power Bank is the best power bank for iPad Pro to keep your devices powered on the go! This power bank has a massive capacity to power up various devices, including all iPhone, Samsung Phones, and iPad Pro. The 4 Output and 3 Input ports allow charging multiple devices at the same time, including iPad Pro, Nintendo Switch, and phones. Its three different output interfaces ensure compatibility with various charging cables, making it versatile for multiple products. With Fast Charging Technology, you can use your devices without any worry. The package includes a User Manual, a 12-month Warranty, and Friendly customer service, ensuring a hassle-free experience. 
Benefits of using ROMOSS:
Ultra-High Capacity
Widely compatible
Fast Charging Technology
2. TECHSMARTER (Waterproof & Dustproof, Outdoor with Flashlight)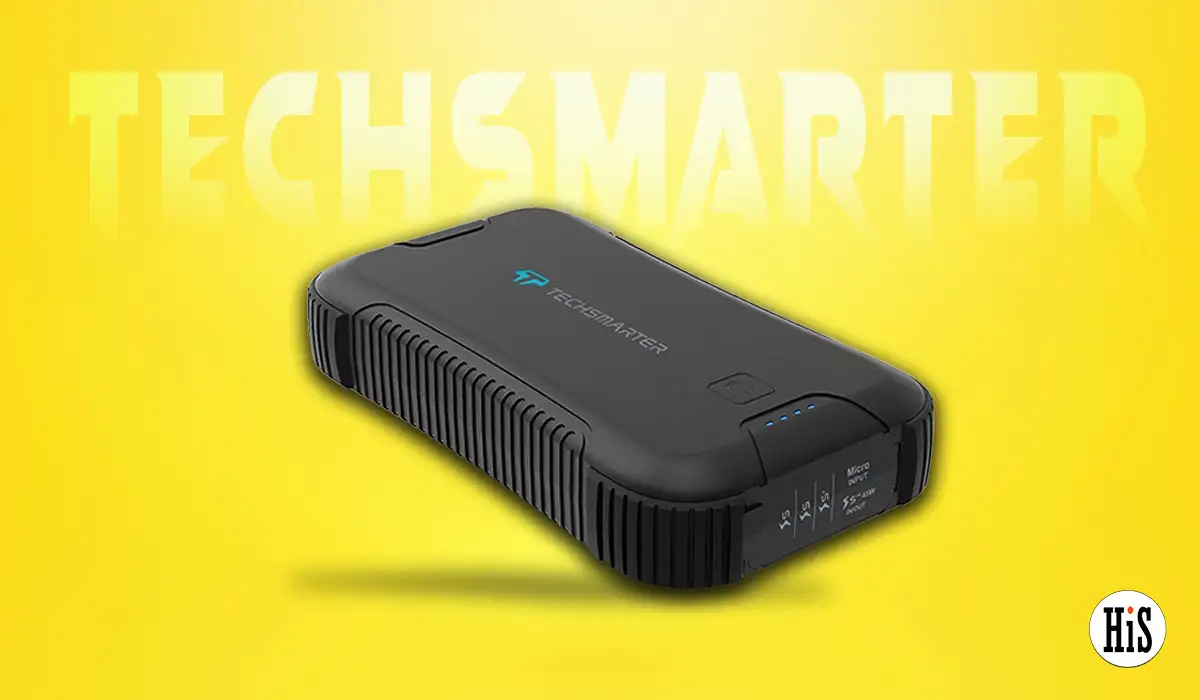 The TECHSMARTER iPad external battery is a compact and robust charger designed to withstand tough conditions, which makes it the perfect companion for outdoor enthusiasts, campers, and travelers. It's fast-charging capabilities and durable design ensure reliability during all your outdoor activities. With the ability to charge up to four devices simultaneously, it features a 45W USB-C PD port, an 18W USB-A port, and two 12W USB-A ports, catering to various devices. It is equipped with a powerful 45W Power Delivery USB-C port which rapidly charges USB-C iPad, smartphones, laptops, tablets, and portable gaming systems like MacBook Air/Pro and Air/Pro. Moreover, it can charge almost all smartphones, tablets, or laptops up to many times, providing ample power on the go. Additionally, pass-through charging support ensures uninterrupted usage while charging the battery pack. The best thing is it is universally compatible with all smartphones and tablets.
Benefits of using TECHSMARTER:
Multiple USB ports
Compatible with almost all smartphones and tablets
Ultra-high 30,000mAh capacity battery
3. Anker Power Bank (4-in-1 Charging, 87w fast charging for laptop)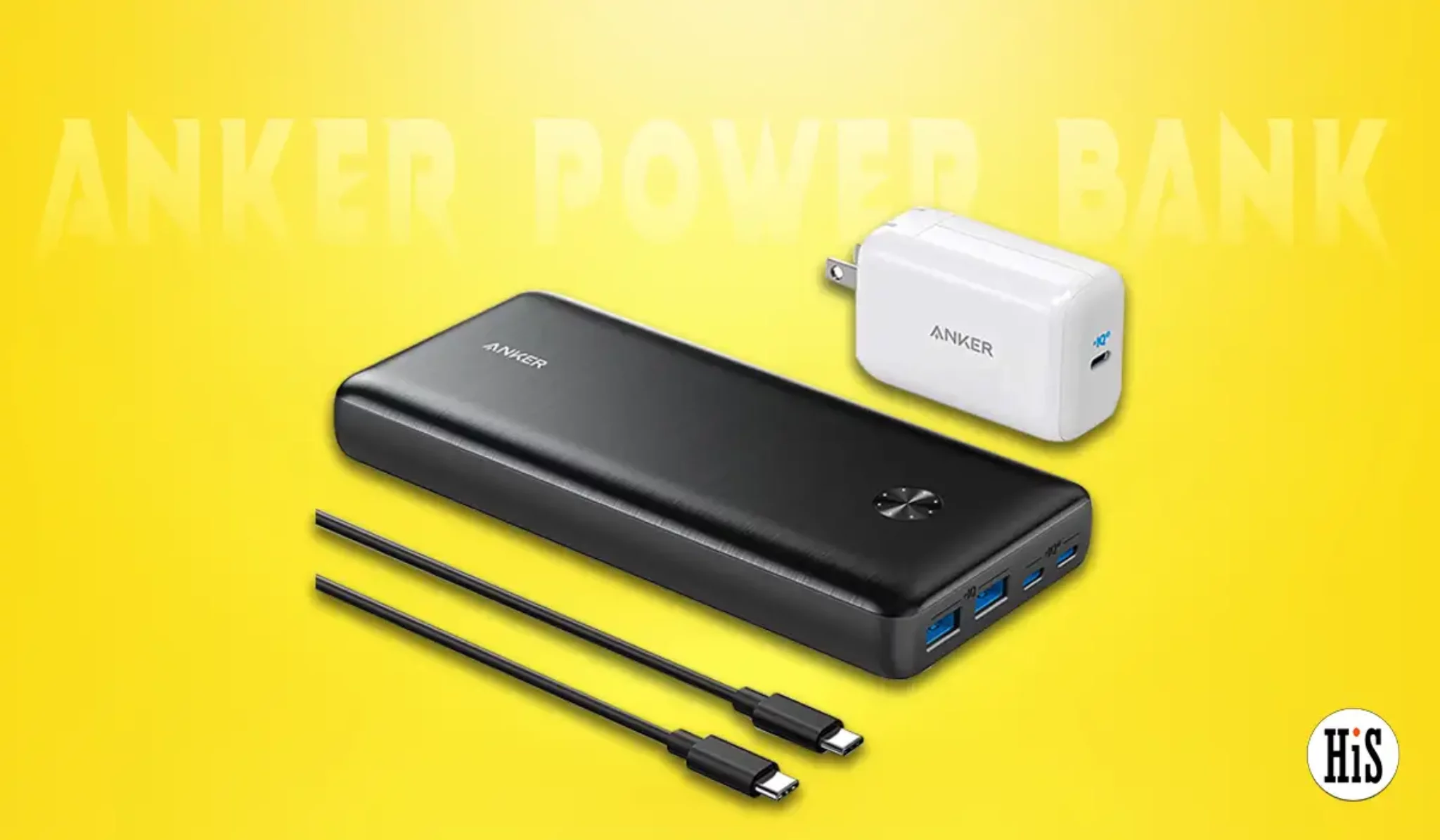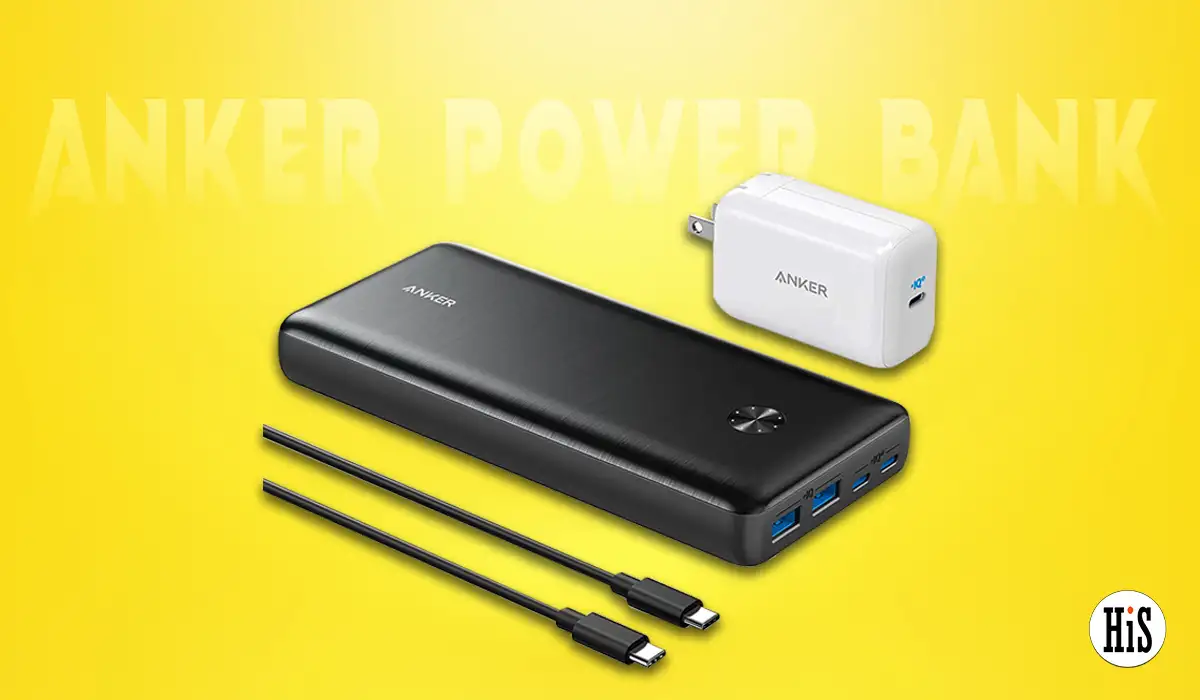 If you are looking for the best-selling iPad external battery pack, then the Anker Power Bank is a high-capacity charging solution that keeps your devices powered for days. It has an impressive 25,600mAh capacity, which allows one to charge an iPhone 13 Pro, MacBook Air, and many other devices multiple times. It features two USB-C ports capable of providing a powerful 87W charge; it can even charge variety of laptops, including MacBook Pro and much more. With the use of a 65W wall charger, the PowerCore's internal battery fully recharges in just 2.5 hours, significantly faster than standard 5W chargers. The dual USB-C ports allow for high-speed charging of two devices simultaneously, while the dual USB-A ports provide an additional 78W combined output for charging extra devices. It includes a USB-C to USB-C cable, travel pouch, welcome guide, 18-month worry-free warranty, and friendly customer service, ensuring a reliable and satisfying charging experience.
Benefits of using Anker Power Bank:
Power 4 Devices At Once
Blazing Fast Speeds
18-month worry-free warranty and friendly customer service
4. Slim Portable Charger (Slim & lightweight)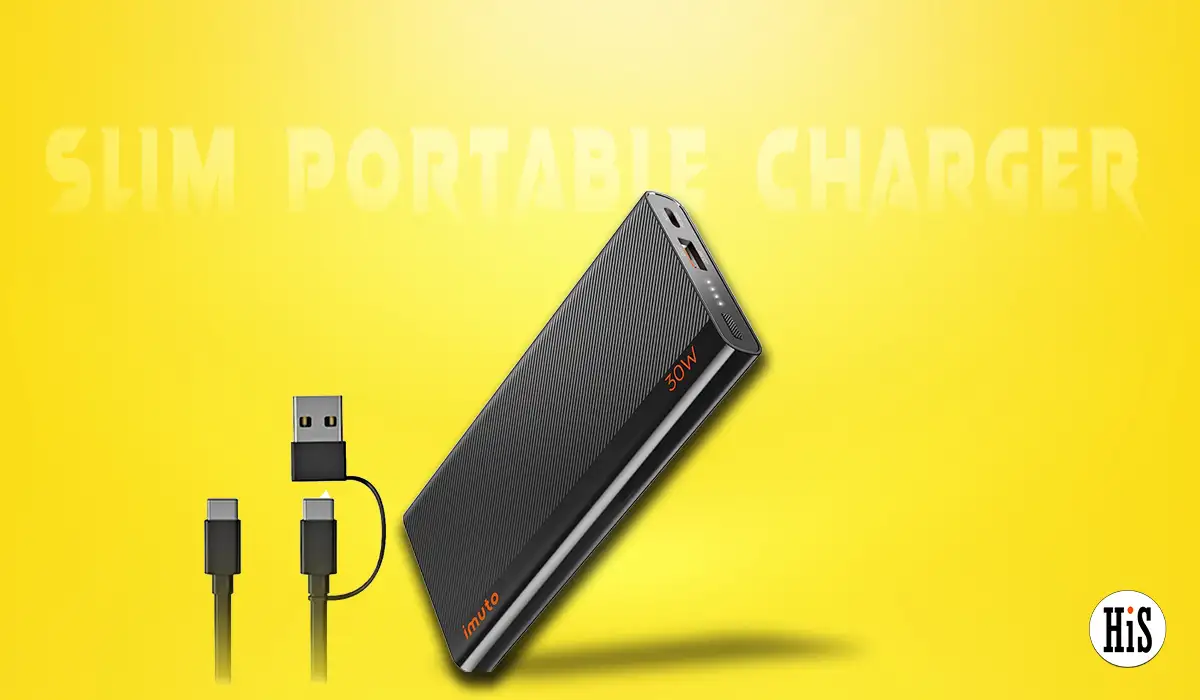 Introducing the best power bank for iPad Pro, the Slim Portable Charger is an ultra-slim and lightweight power bank perfect for camping and travel. This versatile charger supports charging up to 2 devices simultaneously and is specifically designed to power low-power devices like Bluetooth headphones, earbuds, and Apple watches. It has 30W USB-C input and output which quickly charges every device, ensuring you're always ready to go. The charger comes with a convertible USB-C cable, making it exceptionally convenient for various devices, including phones. It's tough and tested, making it an ideal companion for drones, cameras, camping lights, GPS, tablets, MacBooks, game systems, and more. Compatible with all USB and USB-C devices, the Slim Portable Charger is the perfect on-the-go power solution for all your devices.
Benefits of using Slim Portable Charger:
Built-in Converter from USB C to USB A
Emergency for Laptop & Universal Compatibility
Super Fast Charging
5. Evatronic Portable Charger (Small Size Big Capacity)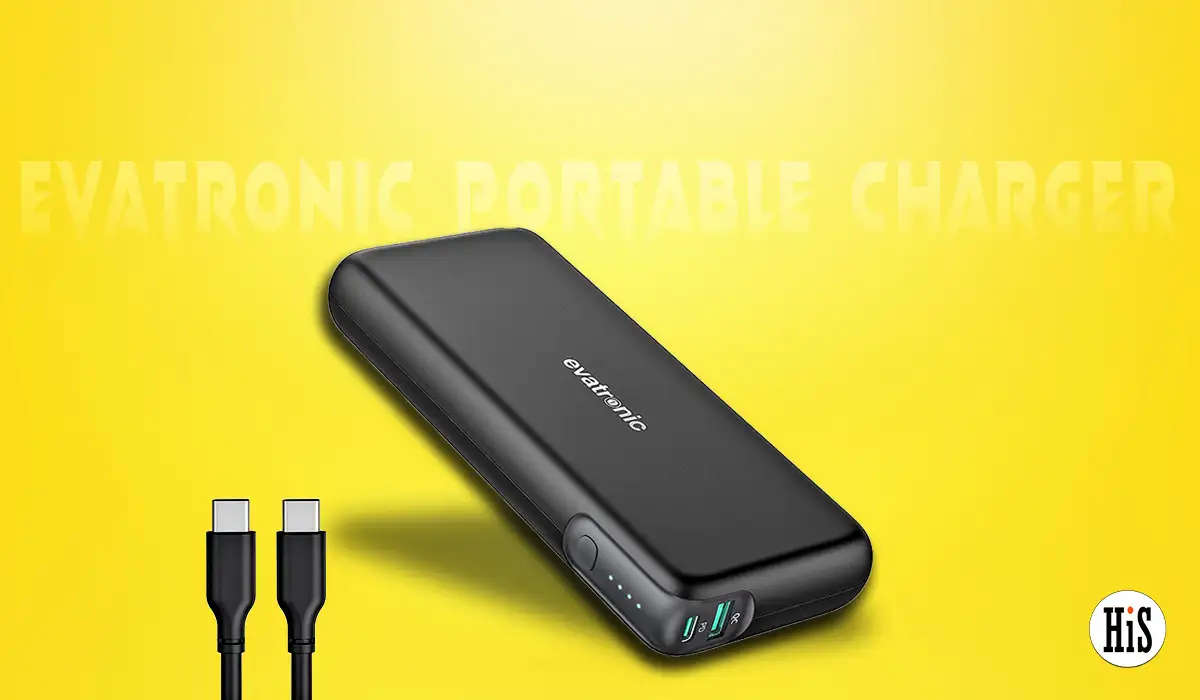 Introducing the Evatronic Portable Charger- the best portable charger for iPad Pro, a high-performance power bank designed to refuel your MacBook Air as efficiently as the original charger. Additionally, it offers seamless compatibility with the Steam Deck (45W input), allowing you to charge while gaming. With an impressive capacity, this power bank keeps your devices running for up to one week, effectively reviving drained iPhone batteries. Its 2-port design ensures super-fast simultaneous charging for both your laptop and smartphone, featuring one PD port and one QC port. It has 30W PD input with a large-capacity portable charger for faster charging. Engineered with advanced protection against overcurrent and overheating issues, it ensures safe and reliable charging.
Benefits of using an Evatronic Portable Charger:
Ultra-High Battery Capacity
Offers Superior Safety
Dual Device Fast Charging
6. Charmast Power (Ultra Slim Design)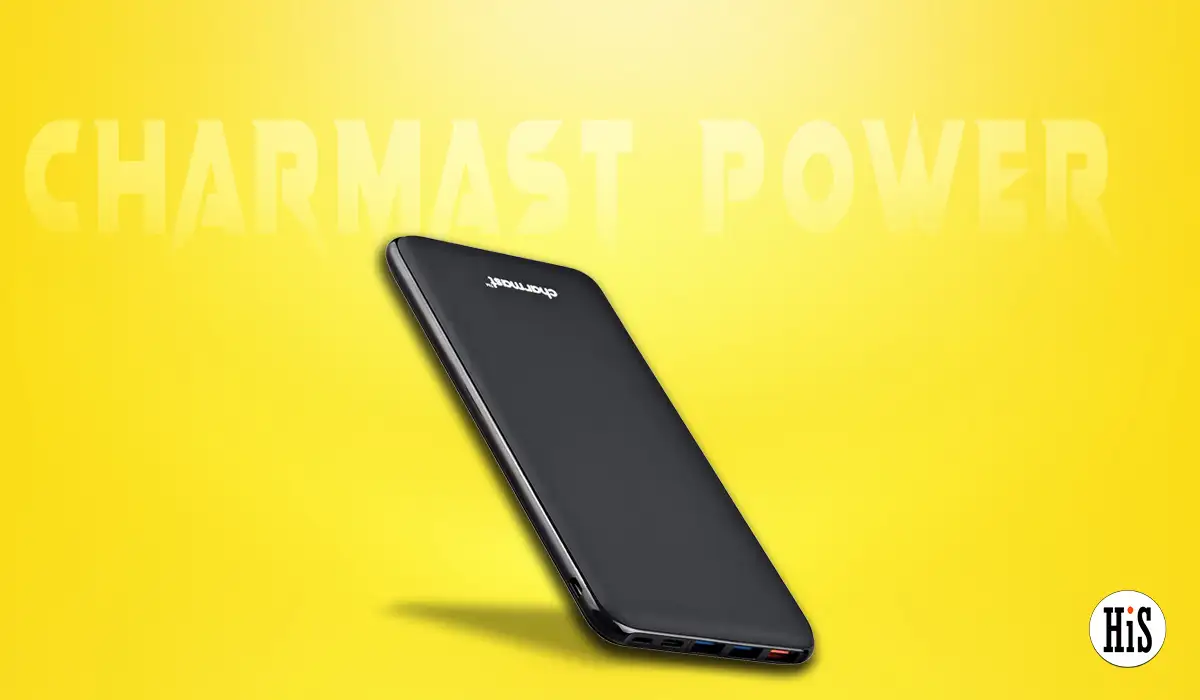 The Charmast Power Bank is a versatile and reliable charging solution for all your devices. With its 8W Power Delivery USB-C Port, two standard USB ports, and a Quick Charge port, you can charge multiple devices simultaneously while the intelligent detection system ensures optimal charging settings for each device. Its ultra-slim and compact design, measuring only 14mm thick, features a fully rubberized oil surface cover. It provides a smooth touch and protects your devices from scratches and drops, making it perfect for travel and camping. It has built-in intelligent safeguards that protect against excessive current flow, overheating, and overcharging, ensuring a safe charging experience. You can enjoy peace of mind as it offers a 12-month Support Service.
Benefits of using Charmast Power:
High-speed Charging
Powerful Compatibility
Safe and Reliable
7. ROMOSS – 3 Inputs Most Flexible Recharge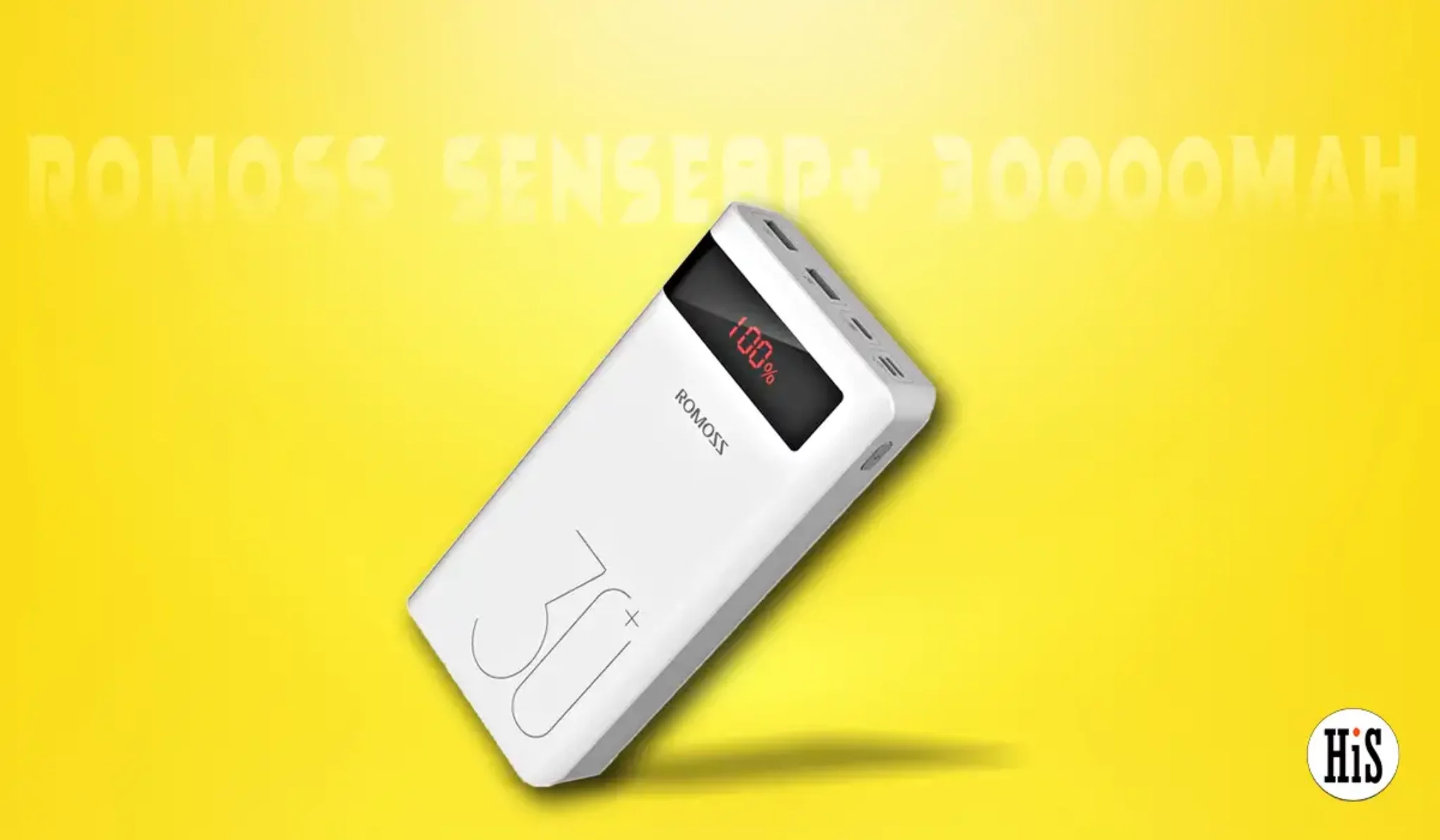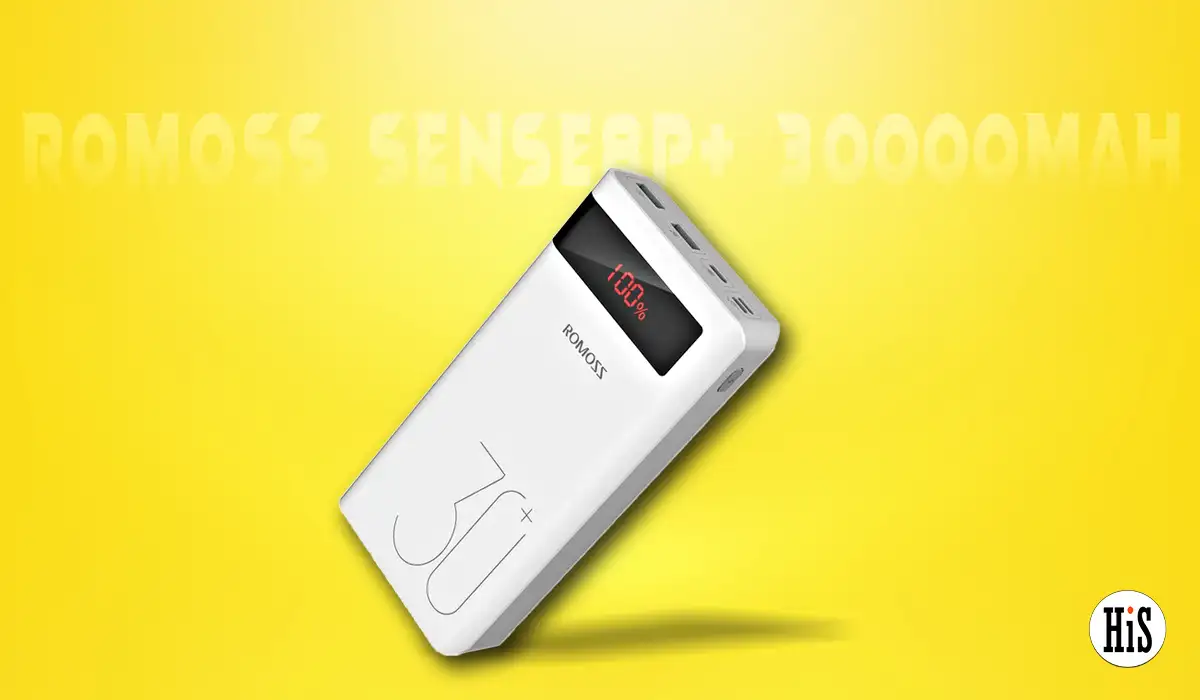 Introducing the best iPad pro power bank– ROMOSS Sense8P+ 30000mAh Power Bank is a reliable and convenient charging solution for all your devices. With its Micro-USB and Type-C input options, recharging this power bank is incredibly convenient using any of these widely used cables. It has an implicit LCD indicator that accurately displays the available battery percentage, allowing for easy checks of the battery capacity. This portable battery charger is designed with the environment in mind, offering compatibility with the same cables you use for your devices. It has a built-in intelligent safety system that ensures complete protection and offers safety against over-heat, over-charge, over-current, over-discharge, and short-circuit issues.
Benefits of using ROMOSS – 3 Inputs Most Flexible Recharge:
LED Digital Display
Safety & Reliability
3-Input & 3-Output
8. INIU Portable Charger (2023 Refined Version)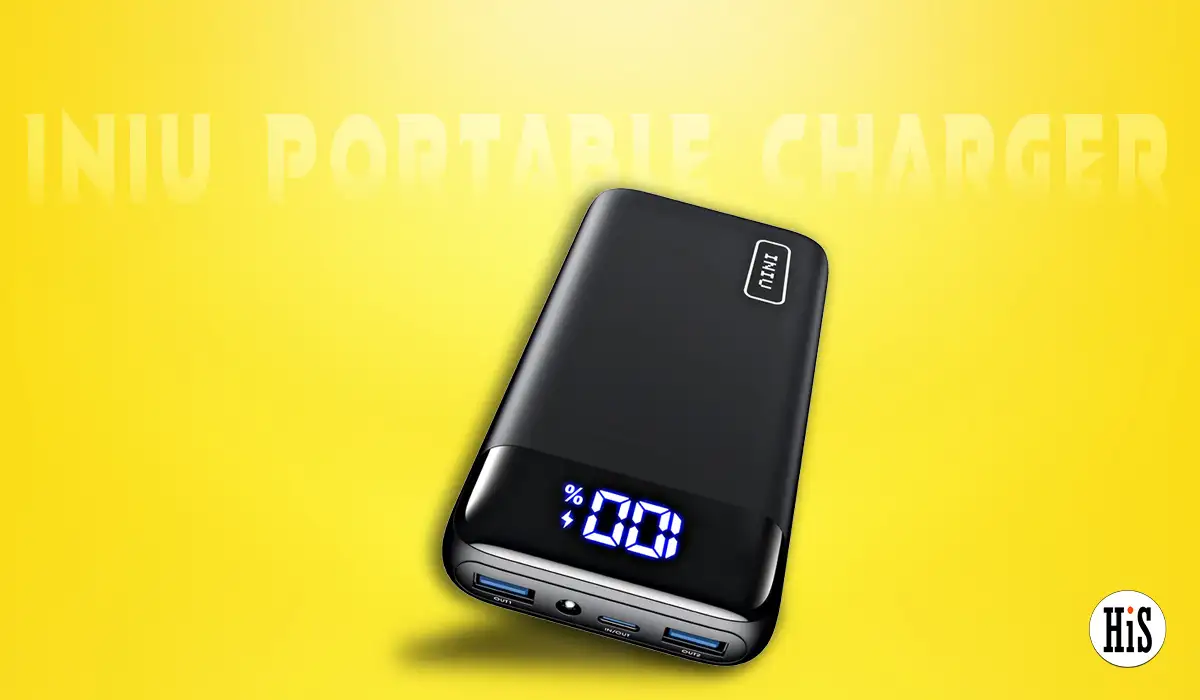 Discover the best external battery for iPad Pro, INIU Portable Charger, trusted by over 38 million global users for the safest and most reliable charging experience. This power bank is manufactured using the highest-grade materials, ensuring top-notch performance and longevity. It offers the industry-leading 3-year warranty and has upgraded 22.5W output and cutting-edge fast-charge technologies to charge your device in less time. Unlike other power banks, the INIU MegaPower 22.5W can charge all iPads at full speed, including the newest ones. It features both USB-C In & Out ports, perfect for new iPhones, iPads, and upcoming USB-C devices. With one USB-C port and two USB ports, you can charge three devices simultaneously, making it ideal for sharing portable power with family and friends. The INIU Portable Charger is versatile enough to charge low-current devices like AirPods, Bluetooth headphones, fitness trackers, and smartwatches. 
Benefits of using INIU Portable Charger:
Charge THREE devices at Once
USB C Input & Output
Offers 3-year warranty and lifetime technical support
9. Baseus Power Bank (Allow for Air Travel)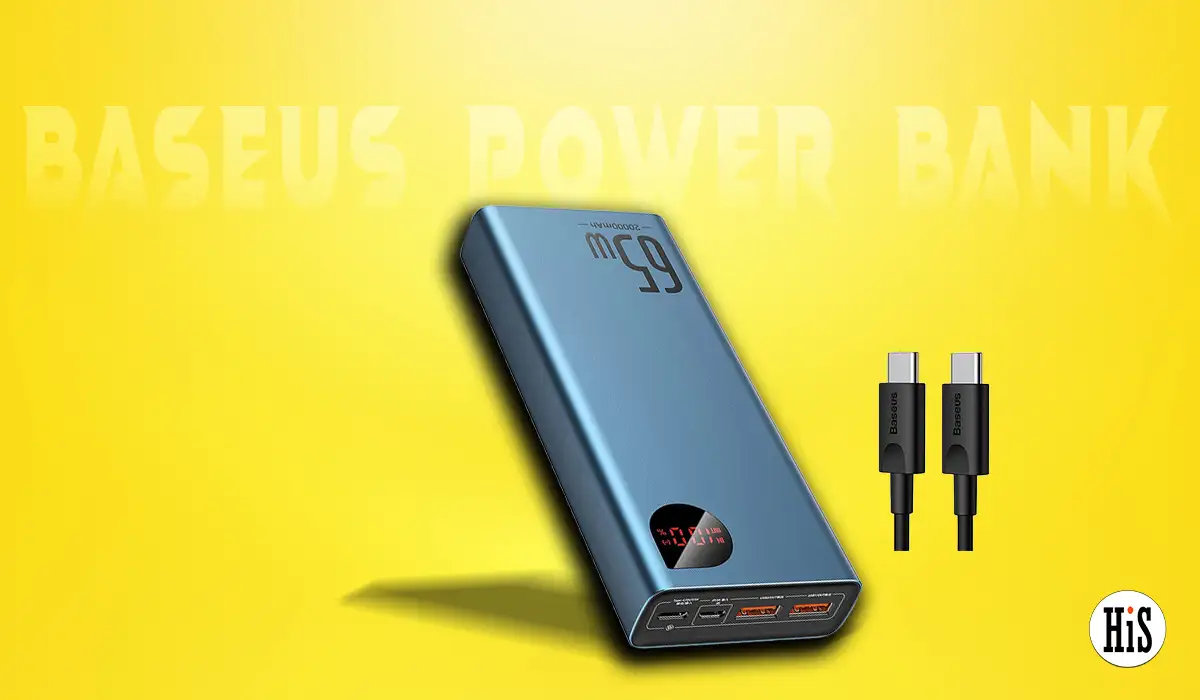 The Baseus Power Bank comes on top if you are looking best portable battery for iPad Pro that offers a high-performance charging solution and supports all quick charge technologies, utilizing PD technology for both quick chargings of devices and the power bank itself. With a colossal capacity, it ensures you have ample power on the go. You can effortlessly charge your laptop and phone both at the same time at top speeds. The numerical LED charge indicator provides real-time battery level monitoring, while the aluminum alloy housing dissipates heat during charging, coupled with overcharge protection, for a safe charging experience. Moreover, it can be fully recharged in just 2 hours, three times faster than 20W input power banks. Thanks to its support for advanced charging protocols, the Baseus Power Bank is compatible with a wide range of devices.
Benefits of using Baseus Power Bank:
LED charge indicator
Universal Compatibility
supports all quick charge technologies
10. UGREEN (Multiple Safety Protection, Air Line Approved)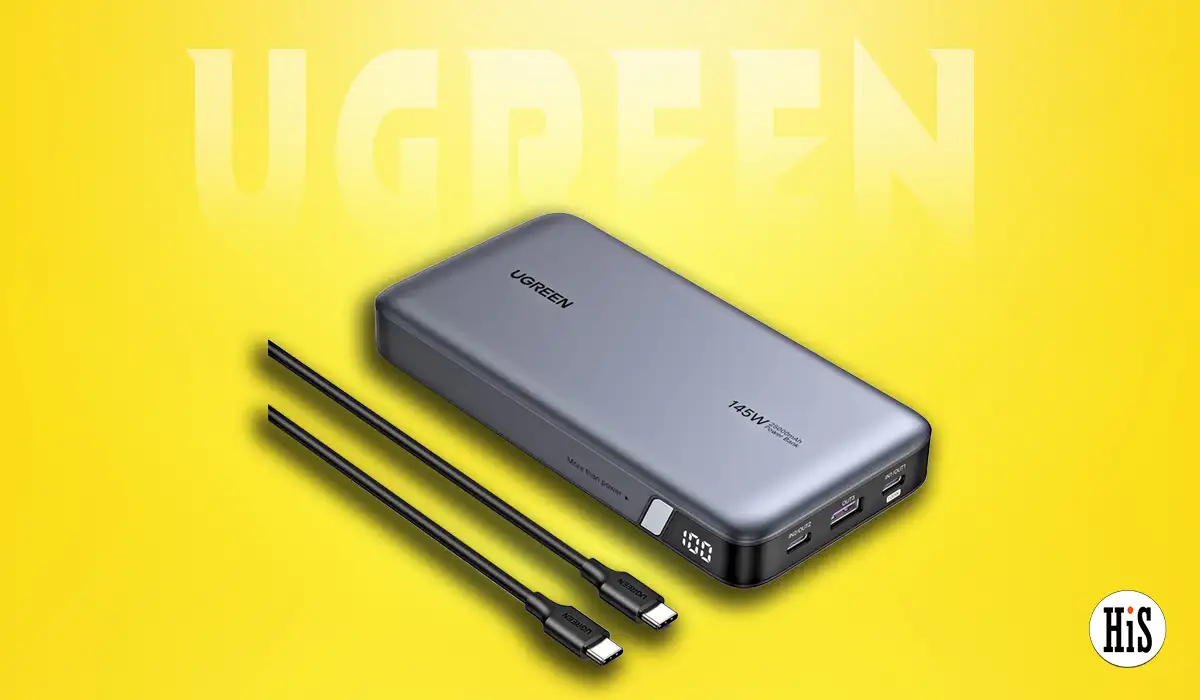 The UGREEN Power Bank offers a powerful and efficient charging solution that is equipped with 145W Fast Charging. It ensures quick and reliable charging for your devices. With a gigantic capacity of 25000mAh, you have ample power to keep your devices running for extended periods. Recharge this power bank in just 2 hours with bi-directional technology, allowing simultaneous fast charging of devices while recharging the portable charger itself. The LED digital display indicates the remaining power bank battery, providing you with the exact power status for added confidence. It is compatible with a wide range of devices, including MacBook Pro, iPad, and more.
Benefits of using UGREEN:
Two-Way Fast Charging
Smart Digital Display
Wider Compatibility
11. Ekrist (Double Li-polymer Battery)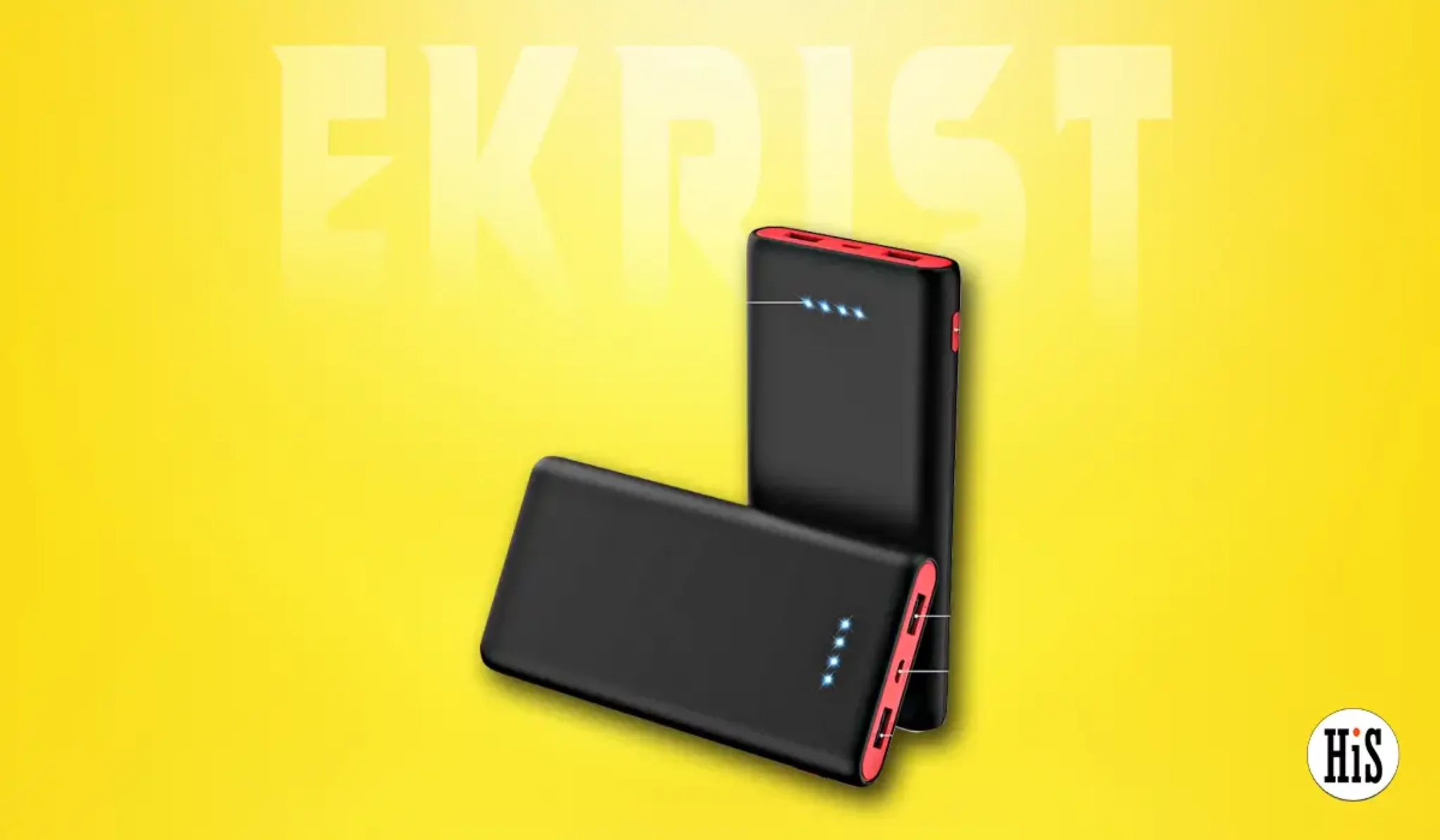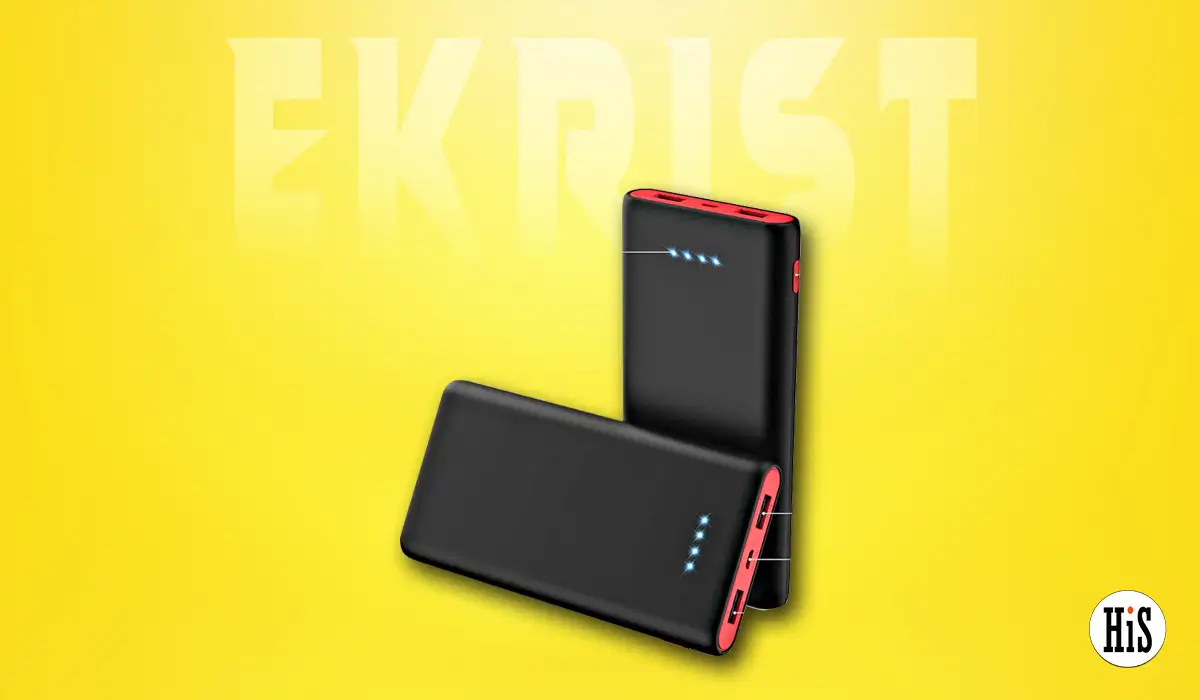 Ekrist Portable Charger Power Bank has the latest design with an impressive 25800mAh ultra-huge capacity. This power bank boasts an advanced intelligent controlling IC, ensuring higher quality, safety, and reliability, confirmed through rigorous 100% checks and continuous aging tests. It is compatible with iPad, watches, Airpods, Samsung Galaxy, and most smart cell phones, tablets, and Bluetooth devices. It can charge your devices 6 to 8 times, alleviating battery anxiety during travel and outdoor activities. The Dual USB ports enable simultaneous charging of two devices, while the power bank fully recharges in 8 to 12 hours. It has four LED lights that indicate the remaining power (25%, 50%, 75%, 100%), with a smart protection system to ensure complete safety. It offers 24 months of support services and friendly customer service available anytime.
Benefits of using Ekrist:
Dual USB Charging & Fast Recharge
4 LED Lights & Certified Safe
2 Years of friendly and customer support
Conclusion
The best iPad Pro portable charger offers users reliable and convenient power solutions. These top-rated power banks come with varying capacities, fast charging capabilities and compatibility with iPad Pro's USB-C and Power Delivery technology. When selecting the ideal external battery, consider your usage requirements, portability, safety features, and customer reviews to ensure a satisfying charging experience for your iPad Pro.
Hope you found the above article informative to learn about the various kinds of power banks to choose the best according to your requirements. What's your favorite power bank, and why? Let us know your thoughts in the comment section below!
Frequently Asked Questions (FAQ)
Is it ok to charge an iPad with a PowerBank?
Yes, it is generally okay to charge an iPad with a PowerBank. Ensure the PowerBank has sufficient capacity (mAh) and a compatible charging output (usually 2.1A or higher) to charge the iPad efficiently. However, it may not provide multiple full charges or fast charging compared to a wall adapter.
How do I choose a power bank for my iPad Pro?
When choosing a power bank for your iPad Pro, consider its capacity (mAh) to ensure it can provide sufficient power. Look for a power bank with a USB-C output that supports Power Delivery (PD) for faster charging. Additionally, check for safety features, compactness, and brand reputation for a reliable choice.
Can I leave my iPad Pro plugged in all the time?
Leaving your iPad Pro plugged in all the time is generally safe due to modern battery management systems that prevent overcharging. However, it's advisable to unplug it occasionally and let the battery drain to around 20-80% to maintain long-term battery health and optimize performance.
How big of a power bank do you need for an iPad Pro?
For an iPad Pro, a power bank with a capacity between 10,000mAh to 20,000mAh is recommended. This capacity range ensures sufficient power to charge the iPad multiple times, making it ideal for extended use, travel, or situations where a power outlet is not readily available.