🗓️ December 2, 2020 By ✍️ Jaysukh patelThe Apple claims that the macOS is the most advanced and extra featured operating system than other computer operating system. As well as within the Offline stuff you can also get innovative patterned Safari browser. so get a tip here to change Font Size in Safari on macOS or Mac OS X.
You can easily adjust the font size by pinch Zoom webpage on iOS safari browser. But you unable to do that on your Mac computer. That's why in this walkthrough, I'll show you a golden key to surfing web page with large font size. For this please read my tutorial carefully and enjoy larger font in Safari browser Mac OS.
Do you have a problem across tiny Safari fonts or some physical eyes problem on your Notebook? Then accept our recommendation because you don't need large fonts inside safari and keep yourself away from the small pesky text. After following outlined change Font Size in Safari Mac. You can view each and every WebPages as your desired font size. Apart from those websites which are already specified on fix font size.
Steps wise guide on How to Modify Text Size in the Safari Browser on a Mac
Step 1. Launch the latest Safari on your MacBook Air, MacBook Pro or iMac
Step 2. Click on Safari from the top Menu.
Step 3. Now Select Preferences… (It's appearing at bottom Safari Extensions… Label)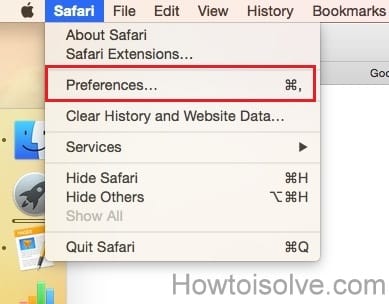 Step 4. Click on Advanced Option and go for Accessibility then should do the tick mark there checkbox (''Never use the font size smaller than'')
Step 5. Now select the font size.
You can be set minimum font size-9 and maximum font 24-Size – Never use font sizes smaller than 9.
That's it.
Please share your feedback in the comment box. And do a try to share your experience on to Change Font Size in Safari on MacBook Pro and MacBook Air.