🗓️ November 10, 2020 By ✍️ Jaysukh patelGenerally, cases are the savior of our mobile phones and many other gadgets. They protect our devices from any damages and also it prevents from scratches. As per the new and different devices models, there are different cases with lots of changes in color and design are available. With this, you get so many different choices of cases. Dodo case is ready to shelter your new 7 series iPhone with royal DODOcase iPhone 7 Plus, iPhone 7 case. Get full reviews, Comparisons and Buying guide.
Materials are also different and which creates the category of cases. Bumper cases, kickstand cases, Card case, Wallet Flip case, fancy cases – Book look/ Clutch case, Leather/ rubber cases etc are the categories of cases out of them you can choose as per your choice.
At that point, you need durability and other verities of buying options that are more enjoyable with iPhone 7 or iPhone 7 Plus. Dodocase is great junction that accepts your expectation.
Best DoDocase iPhone 7 Plus, iPhone 7 case: Reviews and Hidden features
Leather Cardcase by DoDo case in iPhone 7, 7 Plus
These leather cases are purely made up with the leather material so that it will give long life to the case and also to your iPhone.
Perfect for slim case buyers because it's very slim and light in weight and also gives a very best look to your iPhone.
Even it contains pockets so that you can keep your card in that securely and it can hold three cards with it. This is a great option for Low budget buyers with no inferiority.
Compatibility: iPhone 5, SE, 6, 6 plus, 7, 7 plus.
Colors: Chestnut Leather and Black Leather.
This case is compatible with the iPhone 7 and iPhone 7 plus. More features and Order option click here.
Lorna cases for iPhone
You can call it as wallet cum case because it can store money, cards, and papers.
Superior and premium Pergamena Leather exterior is used in the manufacturing of this case. It also has a vegetable tanned leather case for the better shining of the case in look wise.
Easy to replace case by very easy to insert/ Remove from it. Don't worry about any function operation because it has all the port holes and camera cuts on the case so you can enjoy it.
Compatibility: iPhone 7, 7 Plus, 6, 6 Plus, 5, SE
Colors: Black/Granite, Brown/Dove grey, Blue/ Harbor Blue, Red/Granite.
BOOKCASE for iPhone 7 Plus, 7
Different look and awesome opportunity to order your requirement case that's like a book. Handcrafted case is very easy to use with Ease under the best security.
The handicraft material is very light in weight and durable for a long time. You can also clean this case very easily.
Flexible leather makes very easy folding and holding of a case in your hand and in the pocket.
Compatibility: iPhone 7, 7 Plus, 6, 6 Plus.
Colors: Copper Satin, Pewter Satin, Graphite Satin
Great Options before you place your order on below link
iPhone Bookcase by DoDocase | Bookcase with the metallic collection
Durable Wallet for iPhone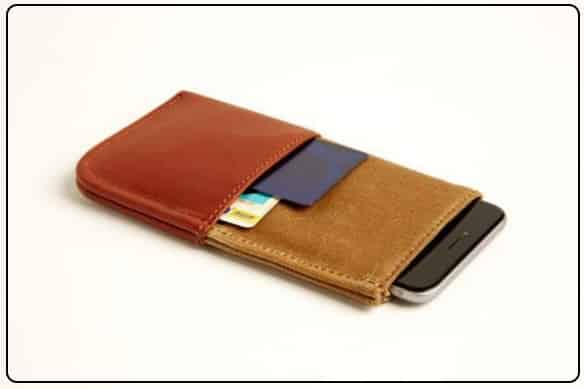 This case is appreciated by big thinker on its Style and Material used to made this case. It is the very different case than any other ordinary case. It is very slim and different and made up with the leather material.
There are two separate pockets are allotted for putting your cards and money. The exterior is made up of the wax and it is very soft.
It is the fancy and protective case for your device.
Compatibility: iPhone SE, 5, 6, 6 plus, 7, 7 plus
Colors: Sage, Midnight, Navy
Order Here Durable Wallet case
Clutch Case for iPhone 7, 7 Plus
The clutch case most popular and in-demand American Tannery leather material in the current generation. Good combination of Design, Security, Effortless and User Experience. People more like this case because it's Unisex and Easy to use for travelers, Business Persons and in the normal routine.
More comfortable pockets options are with dedicated iPhone 7, 7 plus pocket.
Before Order it, Choose your model and Color.
Custom Cases for iPhone 7 and 7 plus
This option by DoDocase is my personal favorite. Custom cases are somewhat new cases for you or you can create your own case. The main advantage of these cases is that you have to select the color of the cases and also if you want to write some words on it you can write it of your choice.
Here the cases have the same material but have different colors as per your choice even from outside as well as inside.
There are lots of colors options are available for you to select with a lot of design patterns.
These cases are compatible with the iPhone 7 and iPhone 7 plus. Or For other Apple Products as well.
If you like Dodocase, then you believe in perfection and Durability. How do you feel about DODOcase iPhone 7 Plus, iPhone 7 case? Just order and welcome back to share your idea with me on the comment box.