🗓️
June 23, 2023
By ✍️
Jaysukh patel
Apple has introduced a different feature for Mac users which enables them to work more efficiently. As we all know Siri is a virtual assistant that operates on your voice in iPhone as well as in Mac. Let's take one situation, suppose you are working on Mac in the library, and you want to solve queries using Siri once you will feel it inconvenient to use a voice assistant in the library. you can use Siri without taking on mac. And now We can manage by Disable/ Enable Type to Siri on macOS after update on MacBook, Pro, Air, Mac mini, iMac.
Many of the users, like one of my friends, asked me, Can I type to Siri on Mac? I explained to him that the type to Siri on Mac tool available but you must have Apple MacBook Pro, MacBook Air, MacMini, MacBook Pro Touch bar running macOS.
Type to Siri is an interesting function which empowers you to communicate with Siri at any instant and anywhere. Once in a while, such a condition occurs when you speak, but Siri doesn't get your words, but this feature will enable you to work seamlessly on macOS. The limitation of this feature is, when type to Siri activated at that time, you cannot operate Siri with your voice, but still, if you want to invoke Siri using your voice you need to disable type to Siri.
Also Useful:
On macOS You Can Activate "Type To Siri" By Following The Steps:
On MacOS Ventura
Go to the Apple Logo from the top menu > System Settings.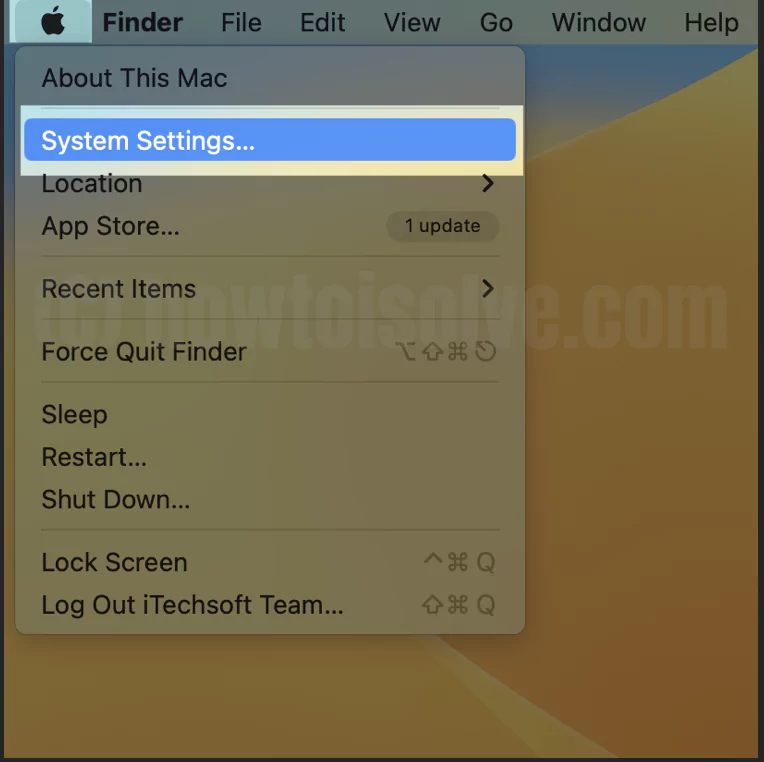 Next, Click on Accessibility > Siri.
Enable "Type to siri" Toggle. That's it. Type your command by Activating Siri on your Mac and Hit the return to get a response from your Mac.
On macOS Monterey & Earlier
Step On the top left corner of the screen you will find an Apple icon, just click on it to open further options.
Step After that, tap on System Preference.
Step Next, click on Accessibility.
Or Open Accessibility from Mac Top menu (Enable Accessibility shortcut on Mac Menu)
Step 4: After Accessibility, Siri option will be visible.
Step 5: To activate "Type to Siri" click on the Enable option.
Similarly, by following the above steps, you can disable "type to Siri."
How it works and Use Type to Siri on Mac?
Step 1: Start your mac, there you will find different icons in the menu bar, search the Siri icon. (If Enabled Show Siri in Menu Bar)
Step 2: Click to open it; text box will appear on the screen where you can type query and Siri will find an answer for you. Just like before.
Wait for the response from Siri, it will take time on low or poor internet connection.
How to Show Siri on Mac Manu Bar
Go to the System Preference from Apple Menu at the top corner.
Find Siri
Enable Show Siri in Menu Bar.
it's an easy way to find Siri and activate for use Type to Siri on macOS. Don't miss to share and like this Post-Disable or Enable Type to Siri on Mac.
>Tips to resolve Siri not working on Mac