🗓️
April 18, 2023
By ✍️
Jaysukh patel
If you have upgraded to Apple Peripheral, you are likely plopping a huge amount of cash for your new device. In the worst-case scenario, if there is a manufacturing defect or you drop your flagship; for instance, an iPhone or iPad or Apple Watch, getting it repaired isn't cheap. However, for manufacturing defects, Apple offers a one-year warranty. But what when the warranty period gets finished?
Fret not! Apple lets you extend the warranty via AppleCare+, but only when the device is eligible for it. To get complete information regarding it, read this informative blog.
Get More: AppleCare Water Damage Protection & Solution.
How to Check & Buy Apple Warranty to Any Apple Products
You should know everything to extend Apple Warranty for iPhone, MacBook, and iPad.
First Of All, Ensure your device is eligible For Applecare+
Usually, the Apple device comes with a standard coverage which, as a complimentary, includes 90 days of technical support and one year of repair for hardware damage. However, it won't count as lost, stolen, or accidental damage.
And that's where you consider purchasing Applecare Plan; it extended one warranty plan for your device. But before proceeding, let's check if your device is eligible for it.
If You're Buying Applecare+ Plan For First Time
Usually, you can buy an extended warranty Applecare+ for up to 60 days of your purchase. If you purchased from Japan, you need to buy for up to 30 days from purchase. On the other hand, you can buy an extended warranty within seven days of purchase if you are from mainland China.
Note: If you have purchased from third-party vendors, for instance, Walmart, Bestbuy, Amazon, etc. You will need to hold until the Apple database gets updated.
If You Have Earlier Bought Applecare+ Plan
In Australia, Canada, France, Germany, Italy, Japan, Spain, the United Kingdom, and the United States
Suppose you purchased upfront Applecare+ for your Apple Watch, iPhone, and iPad. You might be able to buy the new coverage that renews annually or monthly. But for Mac, you can renew only annually.
Reminder, purchase the Applecare+ Coverage within 30 days after original coverage ends. To verify it, head to the my.support.com page and enter the Apple ID > Password. The new coverage will be automatically extended until canceled. Your coverage plan will continue for utmost 24 to 36 months, on an annual or monthly basis, until you cancel.
In China Mainland,
If you purchased upfront for 12 to 24 months for your iPhone and iPad, you can continue the coverage service annually. If you paid annually, the plan would be renewed yearly until canceled.
How To Check Your Apple Device Warranty Status
If you aren't sure about the warranty coverage of your Apple peripheral, then follow the steps below.
For this, you need to have the serial of your belonging device.
Once you get the serial number, open the Safari Browser and then navigate to checkcoverage.apple.com.
Paste the Serial Number over there and follow the on-screen instructions. You will receive the warranty status of your device.
How To Add Applecare To Your iPhone, iPad, And Mac
Good luck! You have found your device eligible for an extended warranty. Now follow the steps below.
For iPhone And iPad Users,
1→ Head to the Settings App. Choose General. 
2→ Tap About.
3→ Further, choose Applecare+ Coverage Available. And then, follow on-screen instructions to add the coverage and select the plan accordingly.
For Mac Users
If you have already owned the Mac and want to add the extended warranty, you can do so by following the steps below.
1→ Select the Apple Logo from the top left corner. > System Settings.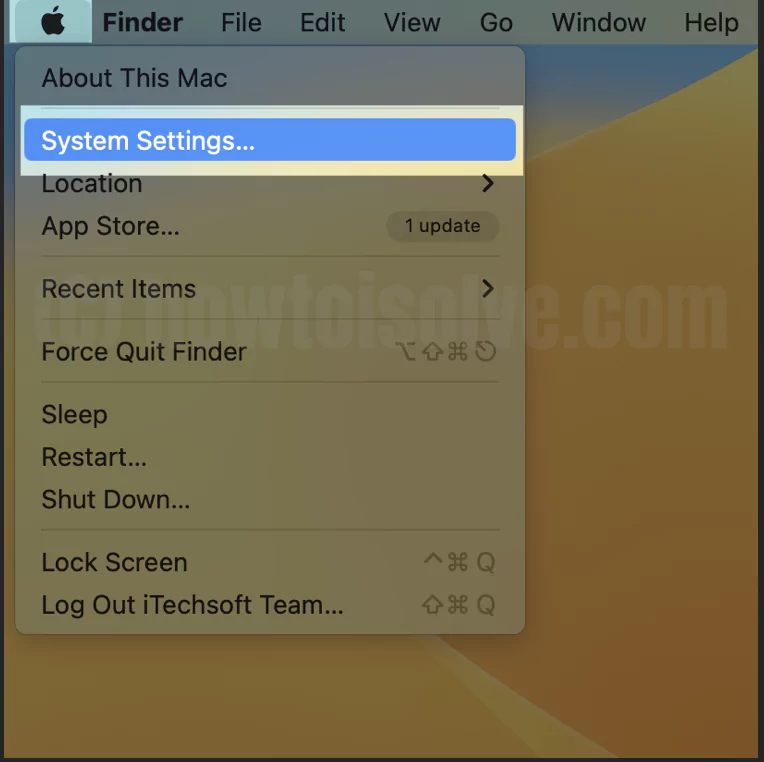 2→ Click On General > About.
3→ Choose Details… next to the Limited Warranty.
4→ From the next screen, select Details… you will navigate to the browser. Jot down your Apple ID and Password. 
5→ Select Allow Button. After this, you will receive a verification code, enter it and follow on-screen instructions.
6→ Select Add Coverage.
7→ Click Buy Now. 
On the next, you will get two options; Chat or Call. Select the preferable way to contact Apple experts.
Via Browser
Navigate to Applecare+ website.
Now, select iPhone, Mac, or iPad.
Log in with your Apple ID or jot down the serial number. And then reselect your device.
Run the diagnostic on the Apple peripheral.
Further, select Applecare+ prices and options.
Via Retail Store
Besides all the above, you can make an appointment at the official Apple store nearest to you via get.support.apple.com Reminder! Don't forget to carry the purchase proof. The Apple official team will suspect device before clearing Applecare+ purchase.
How Do I Buy Applecare+ For Products I Didn't Buy Directly From Apple?
One of the handiest ways is online. For this, navigate to check your service and support coverage. Enter the Apple device serial number. It will let you know if you can buy Applecare+.
If you are eligible, follow the process to buy Applecare+ mentioned in the above article.
Here are some primary country Phone numbers…
United States 1-800-275-2273
Education customers Support: 1-800-800-2775 Sales: 1-800-780-5009
Enterprise 1-866-752-7753
Accessibility and assistive technology 1-877-204-3930
App Store, iTunes Store, and Apple Books billing and help Contact Apple Support
Apple Cash and person to person payments 1-877-233-8552
Canada (English) 1-800-263-3394
Canada (French) 1-800-263-3394
Can You Buy Applecare+ For Refurbished Products?
Luckily, you can buy the Applecare+ plan for the refurbished product.
How Do I Check How Much Time Is Left On My Applecare Plan?
Head to check your service and support coverage. Enter the serial number of your device and click on Submit Button.
On the next screen, you will see how much time is left for Applecare Plan.
Do I Have To Pay For Applecare+ Up Front?
You don't have to! As Apple offers a recurring payment plan for up to 24 months. However, pricing varies based on the cost of Applecare+ for your peripheral. For $199, you will have to pay $9.99/Month; for $299, you will pay $14.99/Month.
Does Applecare Cover Loss Or Theft?
Yes, there is special loss or theft coverage, but it's only for the iPhone. This plan covers accidental damage, theft, or loss coverage.
Is Applecare+ Only For U.S. Customers?
No! Applecare+ is global coverage available for utmost Apple peripherals. However, services vary between countries.
Can I Cancel An Applecare+ Plan?
Yes, you can cancel Applecare+ Plan. If it's within 30 days from the day you purchase the plan, you will get a full refund minus service you have used. And if it's after 30 days, you will get a protracted refund minus services and a $25 or 10% of the protracted refund.