Last Updated on Sep 18, 2023
iOS device becomes tedious when Bluetooth not working on iPhone or iPad. Usually, Bluetooth widely uses in Apple products for Turn AirDrop, Bluetooth Accessories, Car (CarPlay, Music Player), or Other home devices. We can fix it in alternate troubleshooting ways and guide that apple also recommended.
Possible troubleshoot we must follow for this case due to the internal Software error, Hardware, Wrong configuration, and General Problems. Let's check in details step by step and re-fix it.
Troubleshoot On Bluetooth not working on iPhone
iPhone Bluetooth Failed to Connect Automatically
Most of the time people are failed to use Bluetooth accessorize automatically Join with your iPhone. So make sure Bluetooth is enabled on your Device, Otherwise, you have to manually check it. So, here you can use the Siri command to manage or Refresh the Bluetooth connection and setup up Bluetooth accessories automatically if it's stuck [Most of the time in Car].
Wake up Siri, Hey Siri Turn on Bluetooth. You will get the below screen on your iPhone and Bluetooth Accessories icon automatically on the iPhone status bar that recently pairs with your iPhone.
That's very easy. If something stuck. If you are failed to auto-join bluetooth accessories with your iPhone then Forgot the Accessories from iPhone, Also follow the other troubleshooting solutions for BLuetooth not working on iPhone.
Forgot old Bluetooth Connection
Forgot the old Bluetooth connection and re-connect device again to Bluetooth,
Go to the Settings On iPhone/ iPad > Bluetooth.
Under My Devices section, Tap on (i) icon > Then Tap on Forget This Device
Turn off and Turn on Bluetooth toggle, Your Bluetooth device will be listed in your devices section.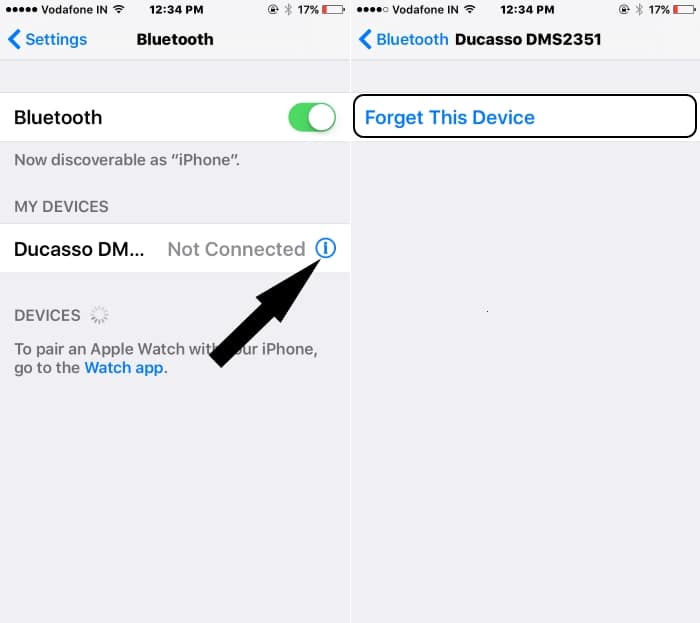 Restart or Hard Restart your iPhone/ iPad
For iPhone 7 Plus, the way to hard restart changed from Press and Hold (Home button + Volume down button). For other models, Home button + Sleep/ Wake button, and wait for a restart again.
Use other iOS devices from pairing test
Identify the hardware problem; we must try with other iOS devices if possible keep the same model or iOS version. If you failed in the test, then contact your device manufacturer.
Update iOS
Check any updates available or not? Go to the Settings App > General > Software Update. Install update.
Reset Networks [This will Not Erase your iPhone Data]
Steps to Reset Network Settings on iPadOS 15 and later Version
Step #1: Open up "Settings".
Step #2: Open "General" and then tap "Transfer or Reset iPad".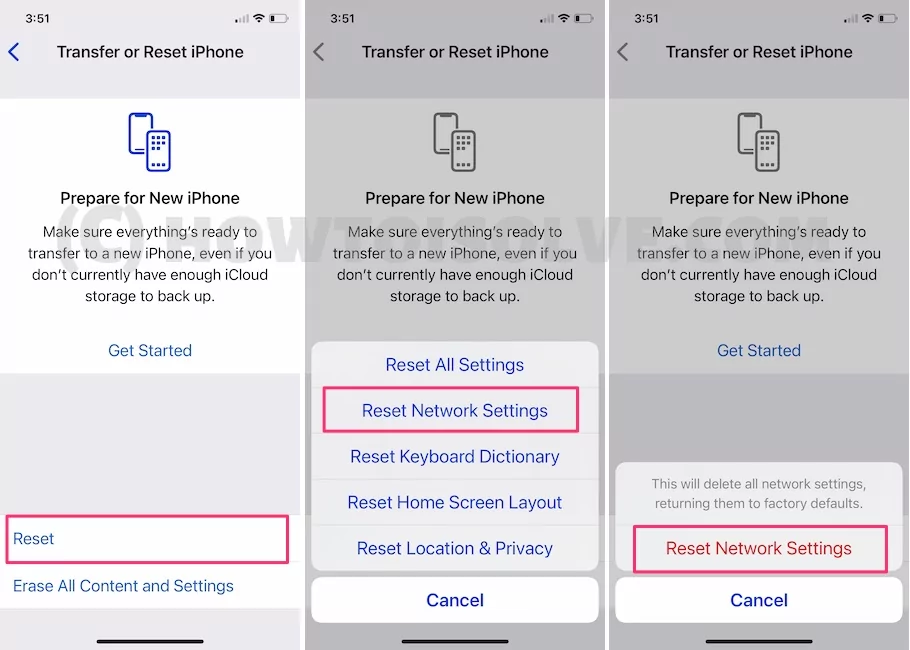 Step #3: Lastly, tap "Reset" > "Reset Network Settings" > Enter your iPhone Lock passcode and Try after Reboot once. This Process won't erase other important settings, Media, Messages, and more.
Steps to Reset Network Settings on iPadOS 14 and Earlier Version
Reset all custom and auto network settings/ Data.
Go to the Settings > Tap General.
Scroll down to the bottom and Tap on Reset > Reset Network Settings > Next Follow On-screen instructions.
Also, Check Below Workarounds for Bluetooth Fixed:
Turn off Turn on Bluetooth

Restart or Reboot Accessories (Enable Bluetooth mode)

Turn off & Turn on Bluetooth on Accessories

Update Apple or Third-Party Accessories Firmware or Software

Keep both devices near to each other

Stop to auto-pair with other devices

Change Configure Accessibility Using iTunes

Car Stereo, CarPlay Not connecting iPhone Bluetooth: Restart Car or CarPlay

Unable to connect to Mac: Open Mac's Bluetooth Preferences and Remove Device

Fix Bluetooth Antenna Prob – Hardware

Go with Apple Help desk – Book Appointment at Apple Genious bar.
Full Guide Explained – 14 Tips: Bluetooth not working on iPhone
Now, Check the Bluetooth connection
Most of the cases on Bluetooth connection is in Car, Bluetooth Accessories (Speaker, Camera, and Apple Pencil)
In your case, failed to fix Bluetooth not working on your iPhone then contact the nearest apple store or sent a ticket via live chat or call.
You can get online at www.getsupport.apple.com, Thank you and share your experience as well.