Last Updated on Feb 5, 2021Some of the users are facing issues regarding iPhone's ringtone won't play or their ringtone changing from custom to default after updating to iOS 14. It is not surprising that a new version of iOS is launched but, you have experienced what happens when the iOS update releases.
Now we are habituated with bugs and errors of iOS, so there is no need to panic instead move forward and try to find a working solution. Since I have suffered from this awkward situation, I know how it feels when your iPhone's assigned ringtone doesn't work.
---
Latest Update:
Apple's latest operating system of 2020 for the iPhone and iPod Touch has been released called iOS 14, and the new name iPadOS 14 for iPad Models. The new update packed up with awesome features and changes but it has not come without bug.
we got numerous emails on our official support mail address says, purchased ringtone not working on iPhone and iPhone won't play custom ringtones and text tones, and no sound for incoming calls.
So in this post, we suggest h workable troubleshooting to repair the iOS 14 custom ringtone not working issues. hope one of the clue will kick your Phone ringtone sound issue. Raed carefully thanks!! you can also send us an email at admin@howtoisolve.com
---
Fix iPad- iPhone Ringtone Won't Work after iOS Update: Custom Ringtone Not Working
Fix 1: Keep Ring/Silent switch is Off
Turn off the Silent switch that is on your iPhone's Left side edge just above the volume control. if this silent switch showing orange on a switch, that means your iPhone is in Silent/Vibrate mode. Pull up switch to iPhone's screen.
On the upper side of the volume key, there is a unique key allocated to mute ringtone. After long use, it might become sensitive and switched itself when you remove or insert the iPhone into your pocket.
Fix 2: Please Check the Ringtone Sound in Settings App on your iPhone
To check sound for ringtone, open the Settings App and scroll down the screen Sounds & Haptics or Only Sounds, then next adjust the volume of your ringtone
→ On the screen: Under the Ringer and Alerts
Rington Slider: Please move the slider to the maximum level
same thing you can change with volume up button [For this, Change with Buttons must be turned ON/Green]
So turn on the toggle next to the Change with buttons, that's why the volume of the ringer and alerts can be adjusted using the volume buttons.
Fix 3: Reboot your iPhone
Restarting iPhone can be helpful when there is a small bug in the system. So it can be fixed by rebooting the device.
Step 1: Quickly press and release the volume up key.
Step 2: Quickly press and release the volume down key.
Wait for a minute until the device gets started automatically.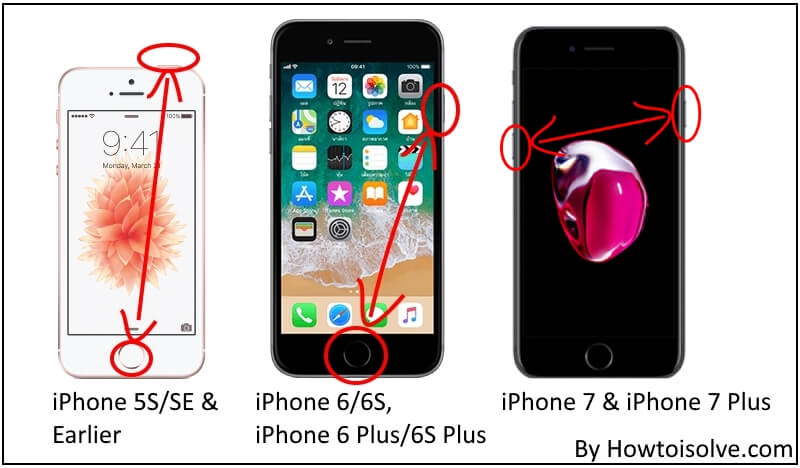 Fix 4: Turn Off Bluetooth on iPhone
Smart bluetooth on iOS/iPadOS automatically connect when you are in the bluetooth range. one of the most wired experience is with my car bluetooth. My iPhone automatically connects to my Car Bluetooth when a nearby car or with home theater. So I unable to listen to Ringtone for incoming calls. I recommend to turn off bluetooth or Forgot the Bluetooth from bluetooth settings.
Settings app on iPhone/iPad > Bluetooth > Tap on (i) button next to Bluetooth device name > Forgot this device.
Or Quickly Turn off Bluetooth from the Control center on iPhone. But this will disturb the bluetooth devices like AirPods, Apple Watch, and Other Third-Party Bluetooth Accessories.
That's it.
Fix 5: Connect your Phone to Mac/ PC via iTunes Syncing
After trying the above troubleshoots still, the problem isn't solved then give a try to this and get your purchased ringtones not working error fix with the help of iTunes. Your Mac has no iTunes, (After MacOS Catalina or later, No iTunes) – Follow these steps for Create a custom Ringtone and Transfer from Mac to iPhone.
Step 1: Connect iPhone to your PC.
Step 2: Launch iTunes and select your iPhone
Step 3: Click on the "Summary" then "Options" and then select Manually Manage Music and Video (This option will delete all your purchased tones).
Step 4: Tap "Done".
Step 5: Again in the iTunes, select your device and on the drop-down arrow click on the Tone icon (Bell symbol).
Step 6: Tap on it, and it will sync your iDevice along with deleting.
Step 7: After synchronization disconnect the iPhone from the PC.
Step 8: All the deleted ringtones you will get from the ringtone selection section on your iPhone.
Step 9: Go to the "Settings" App & open "Ringtones" and click on Download all purchased tones.
Step 10: Once the Ringtones gets downloaded, try, and set on your iPhone.
Fix 6: Update the Device
If you haven't updated the device to the latest version, then there are chances that you might face situations like this and all these bugs will be annoying for you.
Step 1: Launch the "Settings" App.
Step 2: Open "General" and tap on "Software Update".
The latest software update iOS 14.0.1 is available now.
If it shows update then update the device as soon as possible.
Fix 7: Contact Apple Support
None of the above measures work then it might be possible that the problem is with hardware. So, in that case, you will get proper guidance by visiting the Apple Store.