Apple's Health App is one of the excellent tools that records all data concerning your daily life health. It also saves third-party app data. Even sometimes, after an update or hardware repair sometime Health App stops to record data. In case, you're suffering from the issue Health App not recording data then don't worry. Check out my following guide. Hope, this will help you to fix your iPhone health App problems.
Before getting started solution, I describe my colleague experience, and his iPhone Health App dashboard stopped recording steps as well as he running + walking usually but the phone can't track distance, too. At that, I suggest him under given a suggestion and so he followed this guide and got success.
Doesn't matter what iOS version (like iOS 12, iOS 11, iOS 10) and iPhone (iPhone XS Max, iPhone XS, iPhone XR, iPhone X/ iPhone 8 (Plus), iPhone 7 (Plus), iPhone 6S (Plus), iPhone 6/ 6 Plus and iPhone SE) models you have; but, you can apply this troubleshooting. Let's dive on it!
Fix iPhone Health App Not Recording Data
Solution #1.
First of all, unlock your iPhone screen, Open the Setting App looks like a Gear icon. Next, tap Privacy tab, then check Motion & Fitness and Fitness Tracking both toggles are switched ON/ Green.
If Motion & Fitness not enabled, so your iPhone won't record health app data. Hence, if you would like to register your steps, Running + Waking distance correctly then keep always Motion & Fitness trigger turned ON.
Second thing settings as mentioned earlier (Motion & Fitness) is already ON, however, Health App not recording Data on your iPhone. Then you should once force restart your Phone.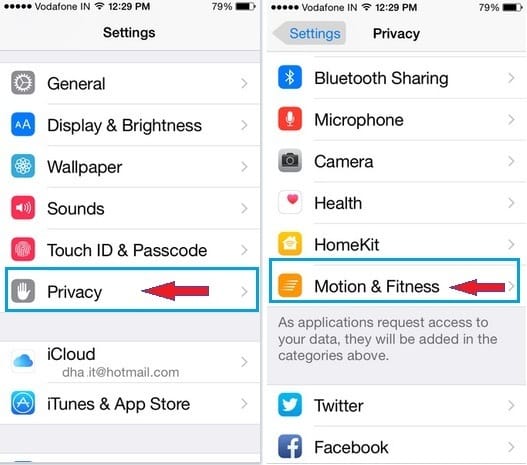 Yeah, Force reboot is an ideal solution for almost iPhone problems. Don't worry; you don't lose any data, it just refreshes your Phone.
Know how to Force Reboot Your iPhone as Per Model Wise An iPhone 8 Plus/8 Plus:
Solution #2.
For Force Reboot iPhone XS Max, XS, XR, X, iPhone 8 Plus and iPhone 8 users:
1: Press and Quickly Release Volume Up button then Press and Quickly Release Volume Down Button then in last Press and Hold Side Button until you see the Apple logo on Screen.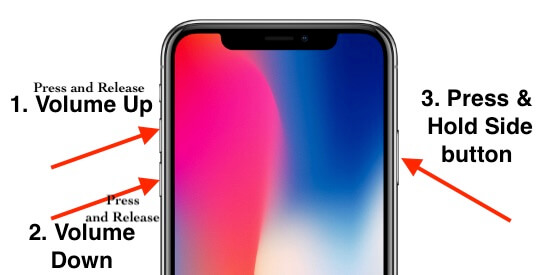 To start iPhone, again press Side button until startup Apple logo on the screen.
For iPhone 6S and old users: Pressing and holding on Sleep/Wake + Home button at the same time
For iPhone 7/iPhone 7 Plus users: Press and hold the Sleep/Wake + Volume Down button at simultaneously until the Apple logo Appear.
Now turn back your iPhone, just press and hold on iPhone Power button till start back.
Solution #3. in case of the above two methods won't work for your iPhone then
Please follow restoring your phone as brand new. For this, take a fresh backup (using iTunes or iCloud) and restore your iPhone like brand new. This might help you to fix your phone health App.
→ Best Health and Fitness Apps for iPhone
Does your iPhone Health App not recording Data issue fix? Let me know in the comments.