Apple iOS and macOS devices have the latest technology that helps to create a full-quality print out of page without installing or downloading any third-party drivers. There are many specialized printers have its Print Apps to drive ecosystem. By the way, a newbie trying to use AirPrint printers. But doesn't work and got an error unable to print. Then, what should you do? Hmm, There is naughty message show up when iOS (iPhone, iPad) the user is trying to AirPrint using best AirPrint Printers. Unluckily, I also passed from same wireless print time error. At that moment, I suggest many workarounds to fix No AirPrint Printers Found on my iOS running iPhone X S Max, XS, XR, X, iPhone 8 Plus, iPhone 7 Plus, and earlier.
You guys, getting an issue as I found. Let's you should go with bottom listed solutions. I hope, you would resolve straightforward. Don't worry. You don't need specialized technical knowledge. Just follow guide which pointed at below and gets rid of the annoying problem.
Before get started following steps, you should be waiting for a moment before trying to print and after turning on your AirPrint printer. Because there are many printers might take a minute or couple times after powering up before joining your internet network.
Complete Guide to Fix No AirPrint Printers Found or unable to Print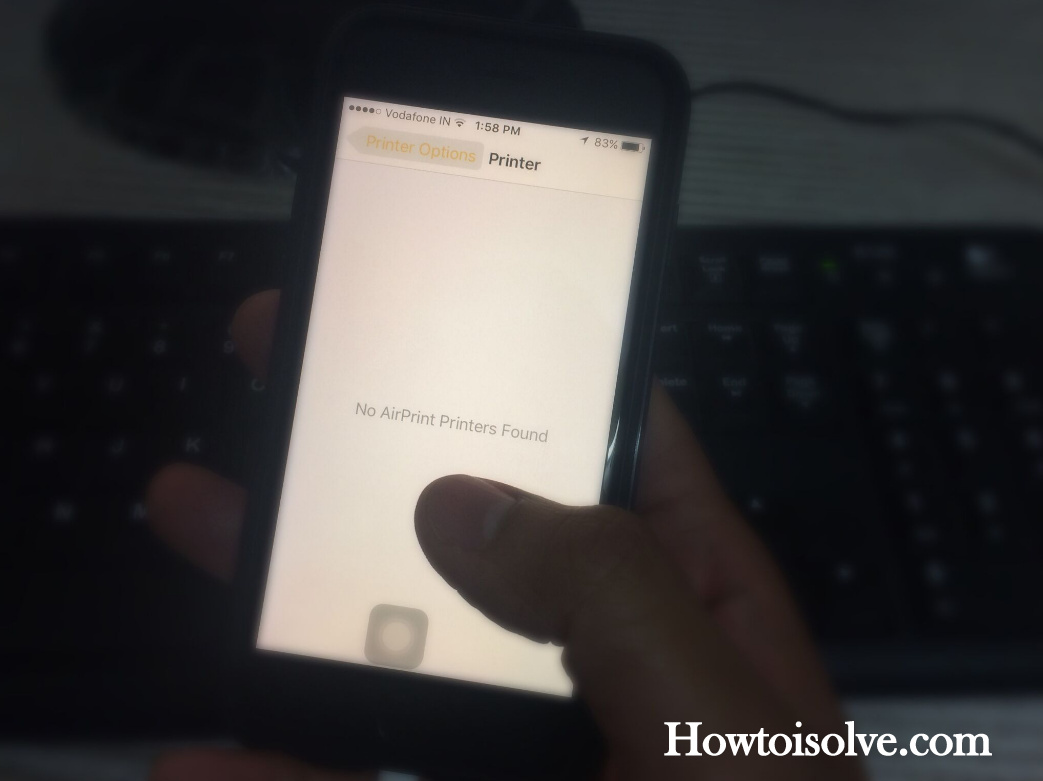 Fix #1. Make sure your running iOS device and AirPrint Printer are connected to the same Wi-Fi network. There isn't matter how your Airprint device connected to your system.
It allows either a direct network connection or through the bridging.
To fix network related issues on your iPhone, Just once reset the network settings that help most of the cases. Go to the Settings app on iPhone > General > Reset > Reset Network Settings. That's it. Again Enable WiFi and Bluetooth. Now try to pair your AirPrint over the Air.
Fix #2. Check out your iOS device running on the latest software iOS 12 or later. As well, App that you're using still also should be updated.
Otherwise, it brings interrupt between sync of your iOS device and Supported Air Printer.
To do check device software Update: Go to Settings App – General – Software Update.
To check App update – Go to App Store – tap Update – and navigate printer App that you're using still.
For Mac users– if on your MacBook Pro, MacBook Air, iMac or any Apple Mac computer got a message No AirPrint Printers Found or Unable to Print.
First of all, you should verify your MacOS update and printing App update which you've purchased from the Mac App Store.
Fix #3. Above both points are okay as I pointed, Even though, you are stuck and waiting to pair with both devices. Don't frustrate. Sometimes Printer manufacturers also push an update to give a flawless performance.
Hence, check out from printer makers to see any firmware update available. If yes, then do an update as per company instructions or take the help of the printer brand official website.
Fix #4. If your Air Print compatibles iOS/ Mac devices connected via USB to the Apple Airport base station or Airport Capsule, then please don't use AirPrint. You can directly connect to Wi-fi network or with Ethernet LAN is an alternate option to print wirelessly.
Bottom line:
You guys tell me us in the comment box, what way through you fixed your problem No AirPrint Printers Found? We'll appreciate your answer.
You also feedback us, did you got any other way to fix this unwanted Air print issue at your office, home or workgroup where almost documents printing job work done.