🗓️
December 8, 2023
By ✍️
Jaysukh patel
Setting up a new iPhone is a normal procedure that can be completed in just three-four steps. Sometimes this procedure can be frustrating if the message appears "Unable to Activate." It could be due to several reasons, such as a crash of the activation server, a corrupted SIM Card, an issue with the internet, etc. No matter the reason behind it, if you are stuck with the same issue, you come to the right spot. Here are some of the effective solutions to fix can't activate iPhone.
Can't Activate Your iPhone? Follow 11 Solutions
Here are 11 ways to solve it; ensure you follow the flow. Please don't skip any of them.
Solution 1: Ensure you have SIM Card Installed
Activating an older iPhone flagship is a highly activating process, and you must never initiate it if you haven't inserted a SIM card into the device. Ensure the card is positioned properly in the SIM card tray, as the device may not recognize it if it isn't placed in the slot accurately. However, if you receive an iPhone that is unable to activate the error message, you can remove the SIM card tray and verify if the SIM is placed accurately.
eSIM iPhone users must wait (Preset time) or Verify the Activation status from the Career Help Center.
Solution 2: Re-insert SIM Card
Sometimes all you need to do is insert the SIM in your iPhone. You will see a No SIM error even though you have inserted a SIM. In this scenario, eject the SIM Tray and replace the SIM accurately. That's It!
Solution 3: Sign in with Apple ID
Sometimes, you must sign in to the Apple ID on your iPhone. That's because older iOS versions include the Activation Lock feature, which aims to protect your flagship from being restored and used by someone when it's stolen.
Note: Remember you will not receive the Activation Lock feature on your latest iPhone. If you receive this feature, you receive an older iPhone version. Simply move to the nearest Apple Service Station or a store from where you purchased your device.
Solution 4: Ensure Apple's activation server is online
As mentioned earlier, the Apple server gets crashed, and it can cause high-volume activation traffic that the server can't handle. In these scenarios, iPhone activation may take some time or even doesn't activate. So check the Apple Server Status to verify if iOS Device Activation is down. However, recheck it after every 30 minutes.
Solution 5: Connect to a Wi-Fi
Usually, the cellular data on your iPhone may not be strong enough. And since your device needs an internet connection to reach Apple Server, you must connect your iPhone to the Wi-Fi network. That's because Wi-Fi is stronger compared to cellular data. (Change WiFi Network or Don't use Publick Network is also helpful)
Note: If iPhone activation fails, try reconnecting with Wi-Fi or restarting the Wi-Fi router. And in case VPN is configured over on the router level, immediately turn it off. However, ensure the Wi-Fi you are trying to connect isn't public.
Solution 6: Ensure Cellular Connection is reliable
If there is no Wi-Fi available, you can enable iPhone cellular data. Also, ensure you're present in the area with good coverage. In addition to that, ensure the carrier has an active internet plan. If not, you will definitely encounter unable to activate iPhone issue. You can contact a carrier via an alternative phone and ask them about your bills.
Solution 7: Connect your iPhone to Mac or iTunes
If there is no Wi-Fi or Cellular Data available, try connecting your iPhone to a Mac or iTunes on a trusted computer and activate your iPhone.
Important: On macOS Mojave and earlier and Windows, use iTunes, and on macOS Catalina and later, you can use Finder.
Solution 8: Ensure your macOS or iTunes is updated
If you're activating an iPhone using a computer that is not working, ensure your Mac computer is updated to the latest version. That's because having outdated versions can cause certain issues, including unable to activate issues.
Solution 9: Restart your iPhone
Sometimes, the issue might be within iOS, and the best part is you can fix it with a simple restart. Here's how you can do it.
Restart iPhone with Face ID: Press either the Volume Button or the Side Button simultaneously until you see Power Off Slider on your Screen. Next, drag the Power Slider and wait until the procedure gets finished.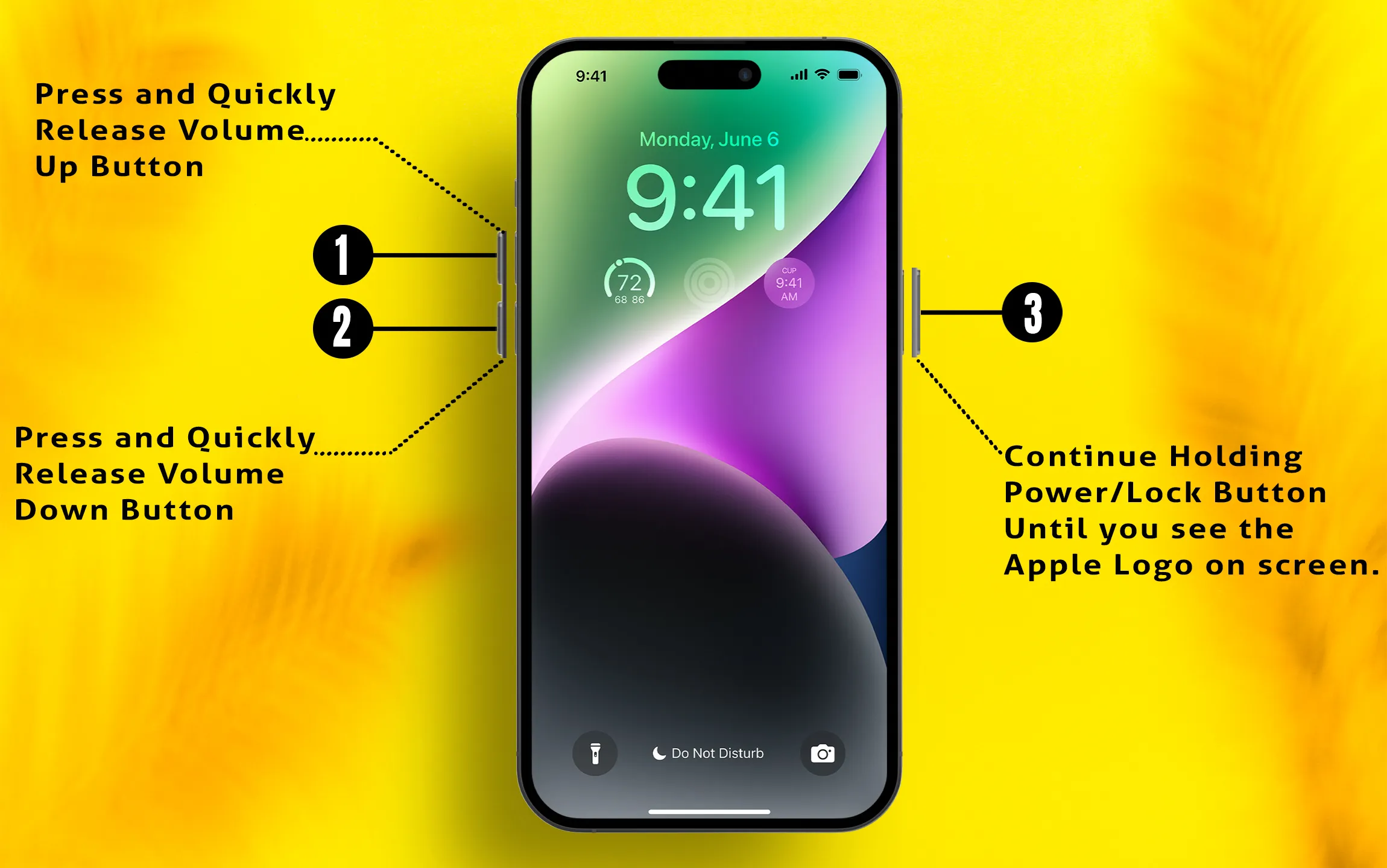 Restart your iPhone with the home button: Press the Side Button until you see Power Off Slider on your Screen. Next, drag the Power Slider and wait until the procedure gets finished.
Solution 9: Restore your iPhone
If you suspect a problem that is related to the firmware, you can also restore and update your iPhone to the latest iOS version using the Recovery Mode. So I would suggest reading our article on how to restore an iPhone using recovery mode.
Solution 10: Contact Carrier
In rare cases, the carrier you bought for your iPhone might be corrupted, or the SIM card is completely damaged. In this scenario, try contacting carrier support and ask them for a SIM card replacement. However, you'll need to pay a minimal fee for it.
Final Thought!
So there we go. This is how you can fix the iPhone can't activate issue. If you have any further queries regarding the issue, you can drop them in the comment box below.