Last Updated on Nov 11, 2020
Here's Possible fixes to get rid of iPhone camera black screen issue, iPhone 6 and 6S plus Camera app not working properly, closed lens matter and more. An Apple iPhone 7/ 7+, iPhone 6S/ 6S+, iPhone 6, 6 plus, iPhone SE/ 5S, iPhone 5 and earlier iPhone camera gives incredible experience. Even though, many users had felt annoying experience to using its camera app such as iOS 10 Camera issue, in iPhone 7 Plus camera app crashes with lock screen and more.
we are happy to help you, submit this Form, if your solution is not covered in this article.
Having iPhone camera issue? such as front or rear camera not working properly after update but facetime works, Sometimes Camera app freezes after drop whenever you try to take a photo with Lock screen these all are stuff of camera difficulty then why black screen and closed lens issues is to be remain. You guys, don't worry. if your iPhone 7 plus black screen but still on? Please you should also try given optimal clues. We hope, these would be resolved your Phone camera issue.
Alternate ways to resolve iPhone camera black screen Spot lines or closed lens issue: iOS 10/ iOS 9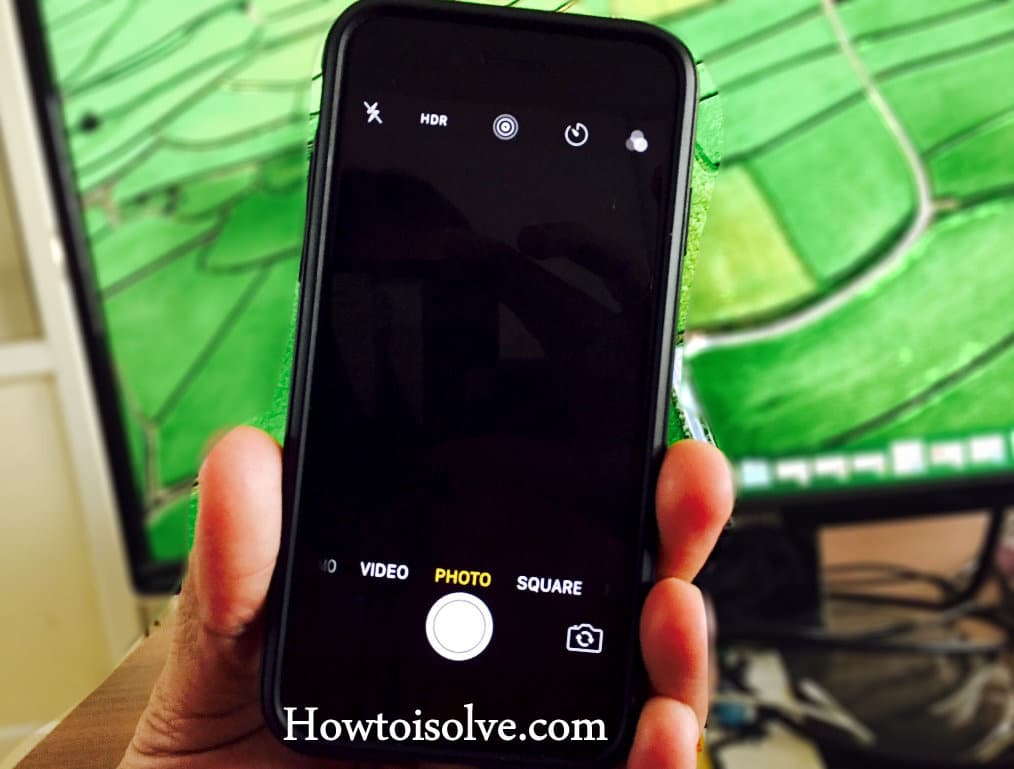 Step 1. As a respected iPhone user, first of all, you should confirm that there is nothing blocking object on or around the camera lens. If you're using iPhone or iPad case that is fully restrict Phone camera lens then remove that cover (Flip case or whatever).
Step 2. Force quit the camera app, after that open up camera app again. And then try to take a photo or video recording.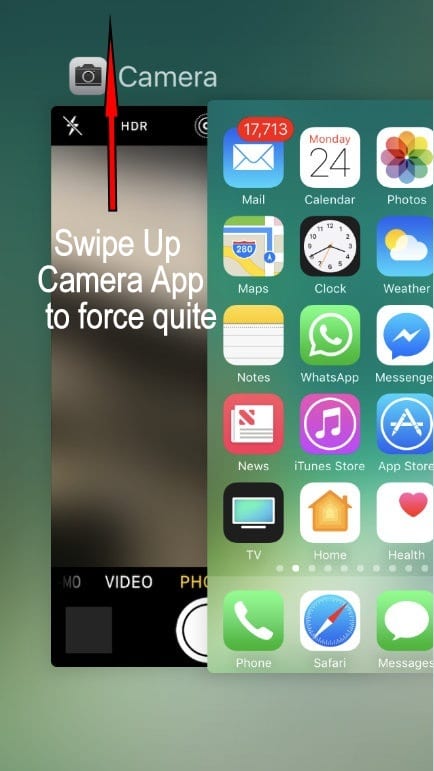 Note: 3D touch iPhone users have also an extra option to get multitasking screen to force quite or switch apps from one to other.
Step 3. Power Off your iPhone
Press and Hold on Power button until you appear Slide to Power Off. After that again start your Phone. [Get Here: how to Restart iPhone 7/ 7 Plus]
Generally lots of Apple and Non-Apple Apps access iPhone Camera lens for example including Twitter, Instagram, Facebook, Messenger, Dropbox, Chrome browser, Nest, Whatsapp, Snapchat, many others Social network and productivity Applications. But whenever accidently, your iPhone Camera won't work or not working after update or after drop. Then at least you should try to power off and restart your iOS 10 running iPhone.
Step 4. Almost iOS device has an iSight and front camera so; tap both cameras by tapping camera swap icon. Now look if you see closed lance or black screen issue with any one camera. Let's carry your iOS device to an either Authorized Services Provider/Apple Retailer Store for further assistance. At there know your problem to them.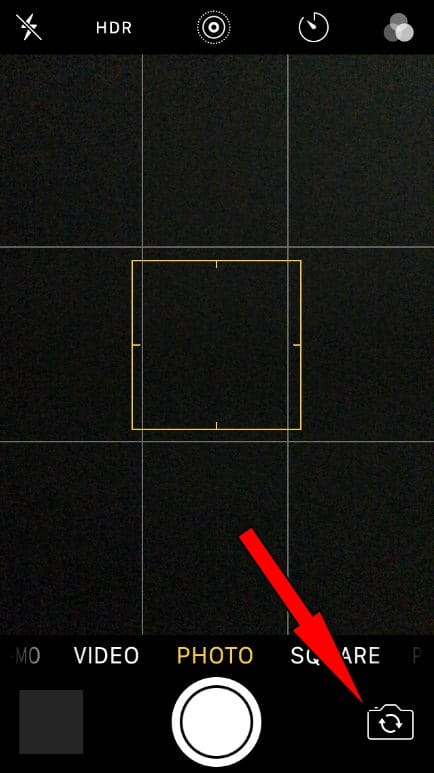 Similar way, if your iPhone camera flash not working, then this is the time to visit nearby apple authorize service center to resolved.
If, your iPhone camera app not working on locked screen, make sure once access allow on lock screen is turned ON/ Green.
That's it.
Also Read – Is your iPhone Camera App missing? [Solved]
Did you found any other way to solved iPhone camera black screen issue? Please let us know in the below comment box. Which way you found helpful share with other and be helpful. You can also tell us on Facebook and Direct alert on Twitter.