🗓️
November 28, 2023
By ✍️
Jaysukh patel
We all know Youtube is one of the biggest video streaming apps, but merely Youtube won't open on iPhone after the latest iOS update is perplexing.
Is that the same with you? Is Youtube not working, or does it constantly buffering on iOS 17? Youtube misbehaves due to various possibilities: YouTube server Is Down, Outdated Youtube, Poor Internet, etc.
Stew not! Let me show you eight different ways to fix YouTube keeps crashing all of the sudden on your iPhone.
1. Most online apps required active Mobile data or a strong WiFi network to launch the app's welcome screen. For example, Youtube, Netflix, Amazon Prime, etc; Hence, ensure that your phone is connected to the internet to avoid any error occurring on a specific app.
2. Second thing is, Check if the YouTube server is down or not in your area or country. Test on Another Smart Device or Mac/PC system. See the below image, what causes of Youtube server down?
Troubleshooting tips for launching & Playing YouTube videos on iPhone and iPad successfully after Fix
Check Internet Speed!
Streaming 4K Video is alway pleasant, but for that you have to pay in the form of High-Internet Speed. In case if that's not so, it will definitely cause Youtube can't load any video. So, it's time to Check Internet Speed.
Open Settings > Enable And Disable Airplane Mode.
Turning on the Airplane mode will disconnect the iPhone from every wireless connection like Bluetooth, Wifi, and Cellular. Well, it is nothing but a petty way to refresh network settings since there is a possibility that a minor software glitch causes Youtube Video Freezing.
You need to enable Airplane Mode from iOS Control Center and hold for a few seconds and then disable it.
Is Youtube Down Today?
Check Youtube Server; in the rare case, but still possible, the Youtube server might have crashed due to a hefty number of users or error within the server itself.
Restart iPhone
Never ignore Restarting iPhone! This is one of the effective solutions for fixing minor bugs that are causing miserable things like Youtube Video not playing. Besides, if you are connected to Wi-Fi, you can try your luck by restarting the router too.
Restart iPhone Without Home Button: Press the Side Key and either Volume Key until the power-off menu visible. Drag the slider to turn off and wait for a minimum 30 Seconds. And then enable it once again using the Side Key.
Restart iPhone With Home Button: Keep pressing the Side Button until the power-off slider appears. Drag the slider to disable the iPhone, hold for a few seconds. And then re-enable it.
Turn Off VPN
Right now, are you using VPN on iPhone? Turn VPN Off as it can sometimes false play and cause can't open some video on Youtube – even though Youtube isn't as strict as other streaming apps.
Step 1: Launch the Settings app on your iPhone > General.
Step 2: Choose VPN & Device Management. Then, Select VPN in case you have installed multiple VPN Configurations.
Step 3: Select the "i" Icon beside the VPN name to Delete the VPN profile.
Try Changing YouTube Location
Youtube video freezing, occurs with specific content. Change the location of YouTube and see if it works. To do so,
Step 1: Launch the YouTube app on your iPhone. Tap on Youtube Profile Icon > Settings
Step 2: General > Location > Select the preferable location.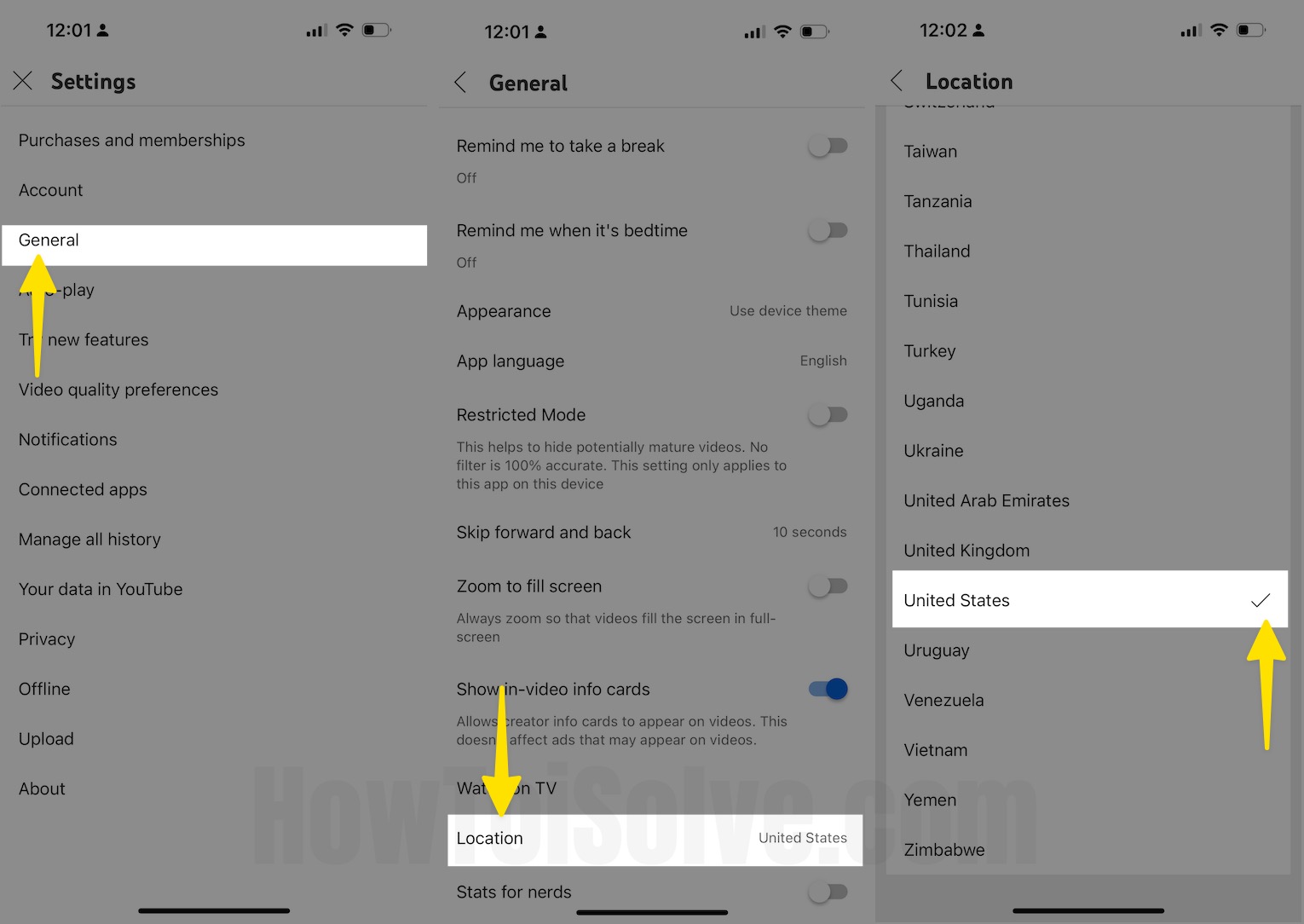 Reset Network Settings
It's confirmed YouTube keeps crashing all of a sudden isn't due to the possibilities mentioned above. Learn how to Reset Network Settings On iPhone, as its operative solution.
Go to Settings > General.
Tap on Transfer Or Reset iPhone.
Select Reset > Reset Network Settings > Reset Network Settings and enter the password.
But keep note, doing so will forget all the Wi-Fi and other wireless peripherals. Once it's done, reconnect to the internet; all being well, Youtube not working on iPhone will get fixed.
---
Fix 1: Force Quit YouTube App
It might be possible that the YouTube app keeps crashing on your brand-new iPhone because YouTube itself is unstable. We can try to force quit an app and re-launch it to fix such errors.
1→ From the Home Screen, swipe your finger up and stop.
2→ Then you will see all the applications that are running in the background and eating processor together with the battery of your iPhone, so close them all along with the YouTube app.
Force closing other apps will prevent your iPhone's system from crashing, and also it will improve the performance of the device.
Once it is done, you must give a fresh start to iPhone to clear all the temporary and cache files from the iPhone's memory. To restart your iPhone follow the steps,
1→ Press and quickly release the Volume Up button.
2→ Press and quickly release the Volume Down button.
3→ Lastly, press and hold the Power button until the Apple logo appears on the screen.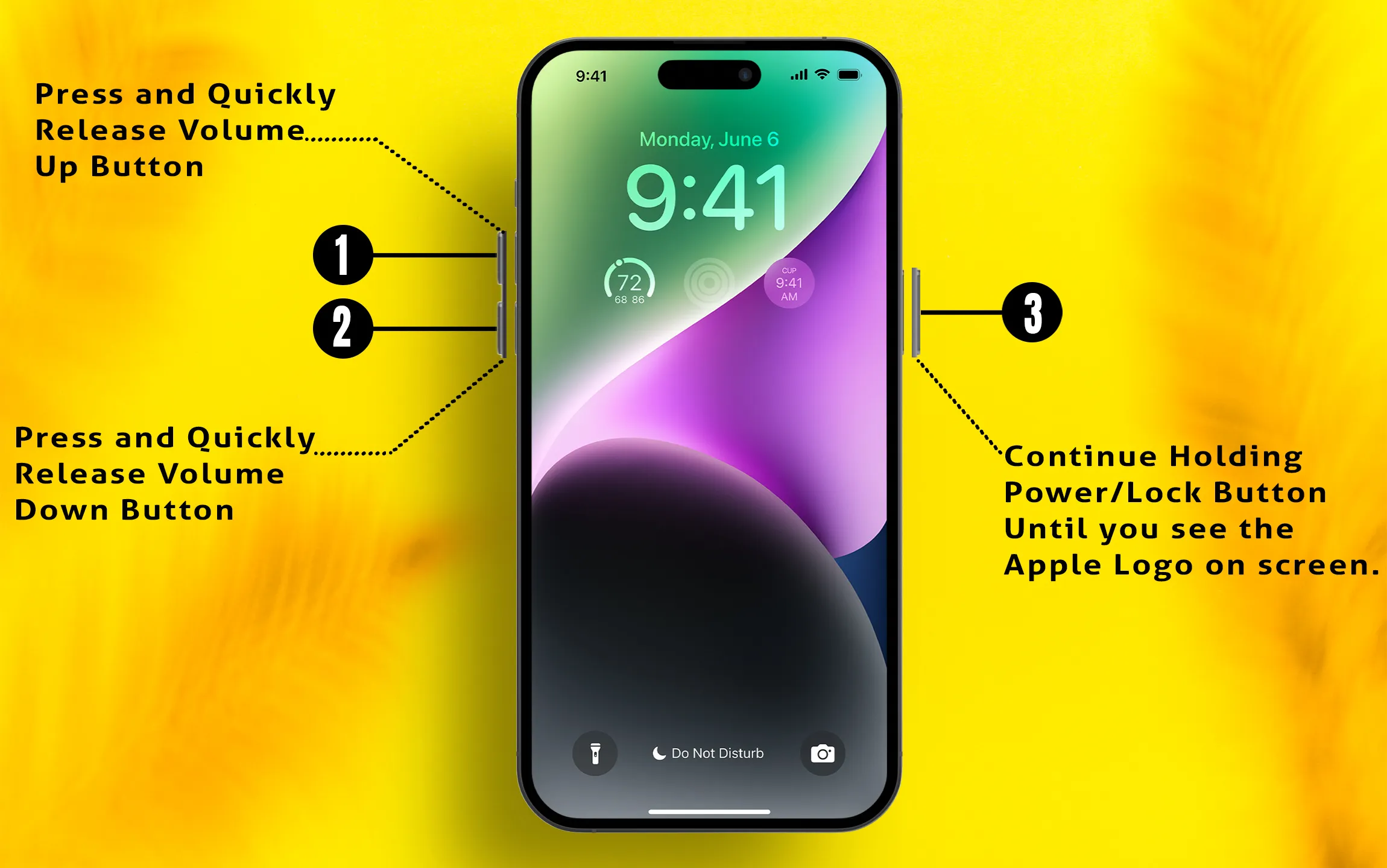 Now after restarting the device, check if the YouTube app is working correctly or if YT still keeps crashing. If the problem persists, don't worry; go to the next troubleshooting to resolve your smartphone youtube app issue.
---
Fix 2: Update the YouTube app as well as other apps
If you haven't updated the YouTube app on your iPhone, you may face compatibility issues, so you have to deal with various errors like YouTube keeps crashing your iPhone.
A small bug in the app can ruin the whole system of the iPhone; that's why we always suggest that users keep their apps and system software up to date. Hence along with the YouTube app update all the applications on your device.
Step 1: Launch "App Store" on your iPhone. Tap on Profile Picture at the top right corner of the screen.
Step 2: Scroll to find all pending updates on Apps installed on the iPhone. We can update all apps using the link button "Update All." Otherwise, find Youtube and update. Find the "YouTube" app and tap "Update."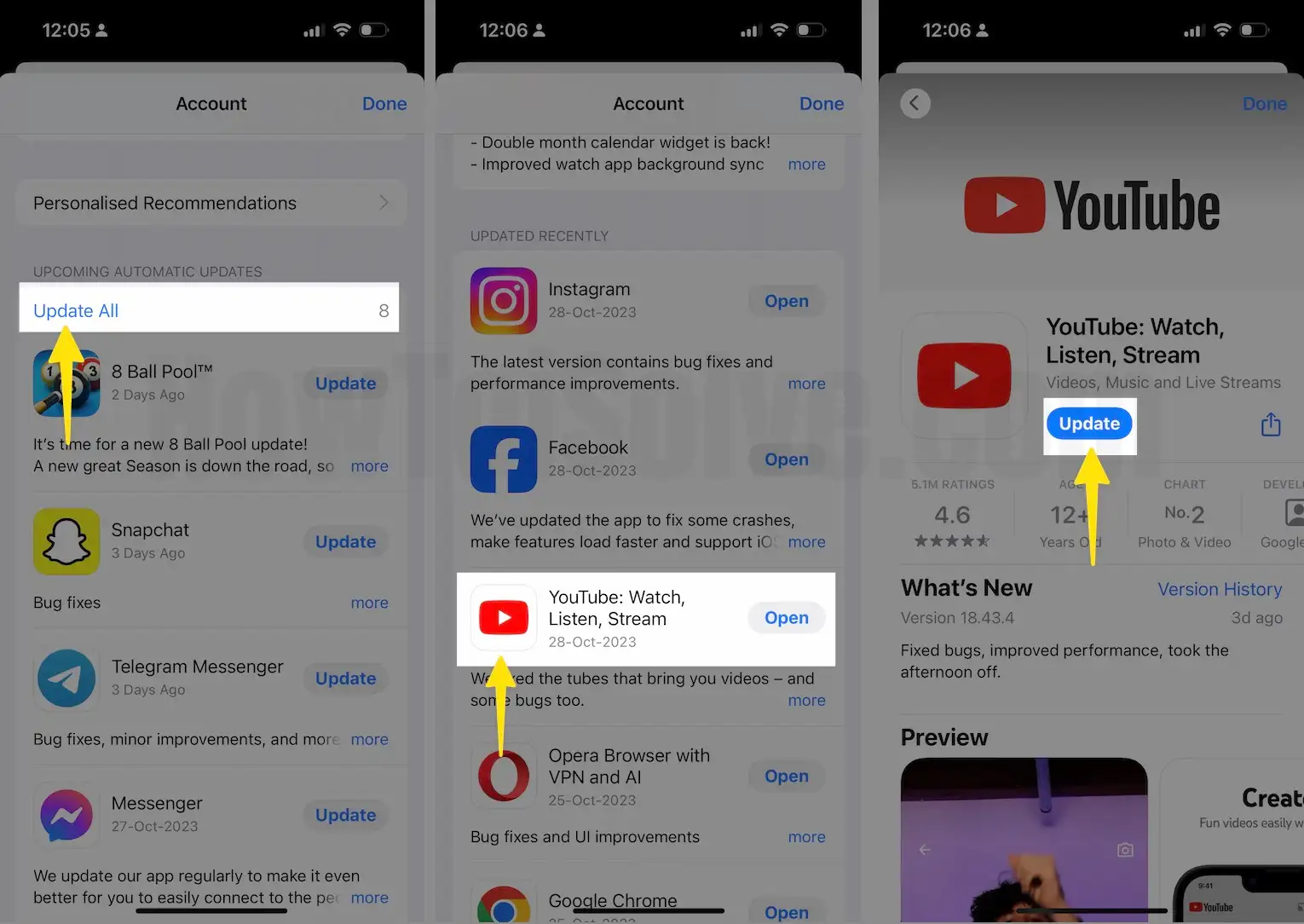 Note: YouTube app is not in the list, then search YouTube on App Store search bar, and Check Update is pending that showing instead of an open option.
Alternatively, you can tap on "Update All", which will update all the applications stored on the device.
After the update gets complete, one more time, you have to restart the iPhone by considering the steps of Fix 1.
---
Fix 3: Reinstall YouTube App
If the YouTube app still keeps crashing on iPhone, it has some fault or is corrupted. To fix this, you have to reinstall the YouTube application. For that, you have to delete that app from your iPhone, and then you can download it from the App Store.
How to Delete YouTube on iPhone
Step #1: Touch and hold on to the YouTube icon; when you see icons are jiggling tap on (x) on the YouTube app to uninstall it.
How to Download YouTube app on iPhone
Step #1: Go to the "App Store".
Step #2: Search for the "YouTube" app and install it.
---
Check Storage Space- if Low Storage – Please Make Free up Space to Load youtube
To make free space fast on your device, let's my video that will help you to make room on your device memory storage.
Fix 4: Reset All Settings
Now we will clear out all the incorrect settings of the iPhone that are causing conflicts on YouTube's performance.
Steps to Reset All Settings in iOS 15 and Later Version
Go to the "Settings" app > Tap "General" > Find and open tap "Transfer or Reset iPhone" > Tap "Reset" > Lastly tap on "Reset All Settings"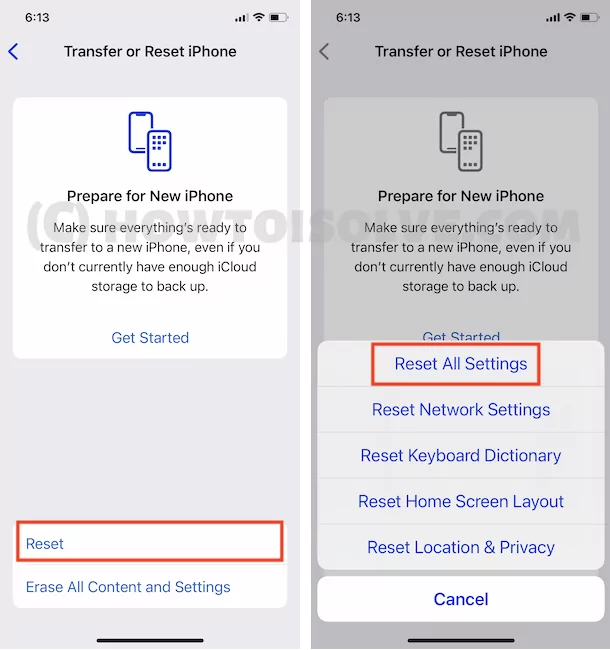 > For security reasons, you will be asked to enter the iPhone Passcode. >Tap Confirm Reset All Settings. > After that iPhone will reboot.
Steps to Reset All Settings in iOS 14 and earlier Version
Step #1: Open "General" from the "Settings" app.
Step #2: Tap "Reset".
Step #3: Select the "Reset All Settings".
Step #4: Enter the passcode.
Wait a while your iPhone will reboot. After resetting the settings, you need to enter the WiFi password again. Now connect to your Wi-Fi, launch the YouTube app, and check that the problem is fixed.
Fix #5. Contact An App Developer
After attempting Above All solutions, but no luck to fix the youtube App won't open your iPad or iPhone. then I suggest contacting the youtube app developer to send a bug report. Here's a Full guide on how to contact App developer.
All such troubleshoots are in our hands, and we successfully tried from our side but still, if YouTube is not working in iPhone, then you should contact an app developer to fix this weird issue.