A pretty iOS tip to add emojis/Memoji keyboard on iPhone's iOS Keyboard [iPhone 13 Series, iPhone 12/Pro/Max, iPhone 11/X/8/8 Plus/7]. The Emoji is the best text option, through that you can be inserting physical expressions (laugh, crying, mute, happy, bday cake icon, and more) into the message, email, and more. Besides, they make your sentence beautiful and fun too. Suppose you are using an emoji keyboard for a long time and unfortunately that hide due to some miss settings on your iPhone or iPad. Then, indeed at that moment, your conversations look like an ugly text. Therefore, without spoken emoji, you may be feeling curious.
You have an issue about the emoji keyboard missing or not appear. Do not worry. Here I offer you steps, hope that helps you to get back your emoji icons on the console. In the second case, this tip will also be becoming useful for those folks who are fresh on iOS and want to add an emoji keyboard on iPhone, iPad in iOS.
Tips: Hide Memoji from Emoji Keyboard on iPhone
A simple guide to Add Emoji keyboard on iPhone, iPad
Way 1:-
Step 1. Go to Settings app on iPhone or iPad
Step 2. Navigate General.
Step 3. Scroll down the screen then tap on Keyboard
Step 4. Tap on Keyboards
Step 5. Press Add New Keyboard…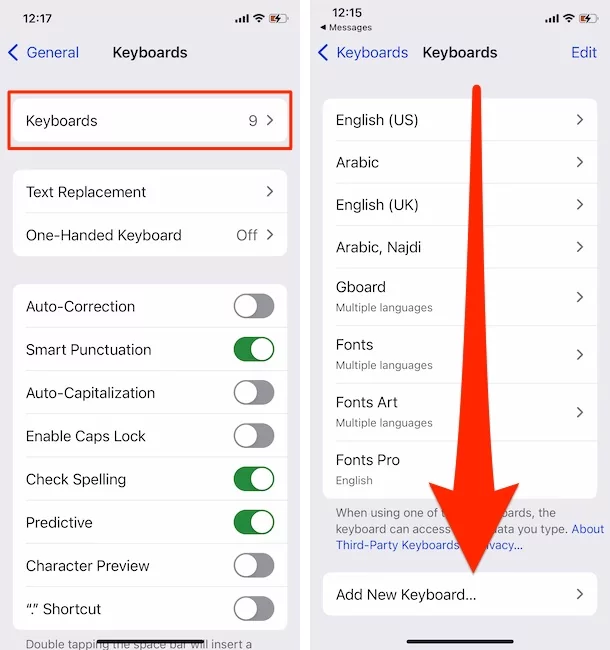 Step 6. Select Emoji from the list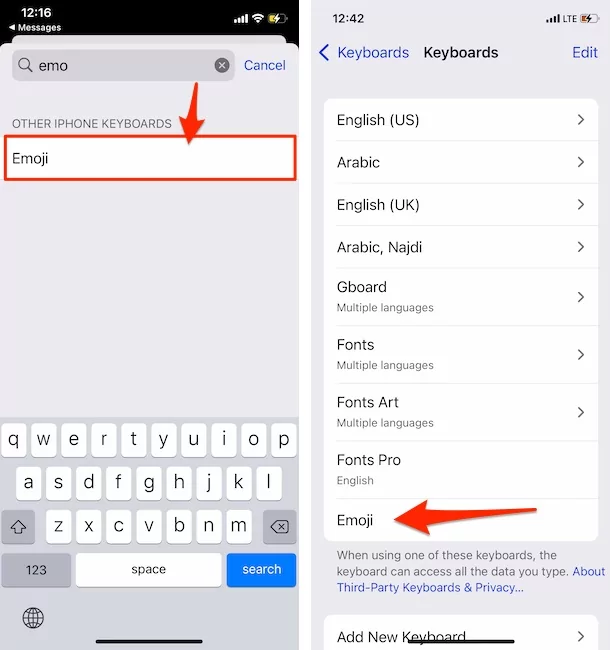 That's it! Now, Go back and see Emoji Button to access the emoji keyboard on iPhone's iOS keyboard.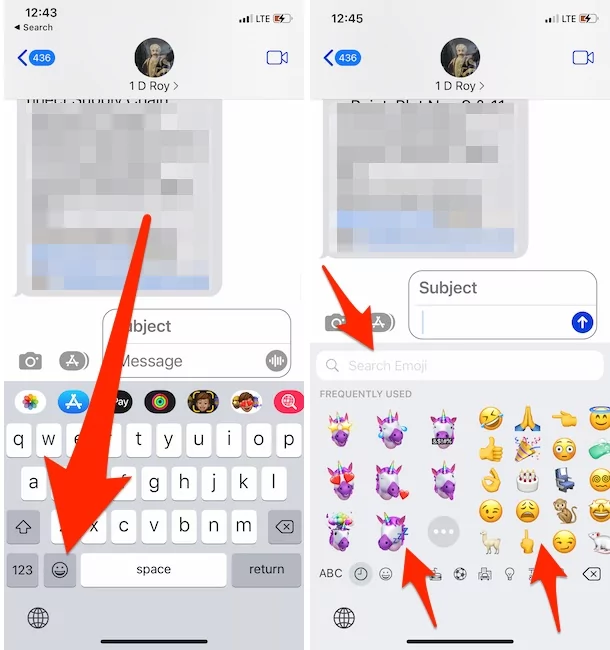 Don't Miss: Best iOS third-party keyboards and Remove Momoji Stickers from iOS Keyboard.
Way 2:-
Open the Keyboard on your iPhone from Mesages app.
Next, Touch and Hold on Glob icon at bottom left corner of the screen and see Keyboard settings option.
Now, You will be jump in to iPhone Keyboard settings, and Tap on Keyboards > Add a New Keyboard.
Search with Keyboard name emoji, and select to add in your iOS keyboard.
Now, see the emoji icon next to spacebar key and type emoji/Memoji direcltly or search.
I hope that you should appear emoji button on your iPhone keyboard. There are many iOS apps that required a keyboard likely Facebook, Message, mail, Whatsapp, Snapchat, Kik, and many more. Now enjoy beautiful emoji faces and symbols during your chatting time.
In iOS, you can be changed the Emoji skin tone color for some selected icons on the iOS keyboard.
Know how to Change emoji color on iPhone, iPad
Just press on the emoji icon, so you will be getting different color Skin tone faces to pick a one and tap on it. Enjoy from a yellow color to other natural skin colors.
See the below screen, How to Find more Body Expression in a different color. Is there a limitation, We can not find the variation in Face Smily like Expression emoji.
iPhone Emoji Copy and Paste: Copy Emoji Without Keyboard From Web:
Also, we can search or Copy the Emoji keyboard from the web easily, Some unique Emojis are not included in the Apple Emoji keyboard. Here are the tricks to find your Emoji from Web source and Copy it to use on your iPhone while Message, Mail, and Documentation.
Open emojicopy.com on Safari Browser or Other Emoji website is available to use in free.
Now, Find your Emoji with search option or Tap on to copy.
Next, Copy your Emoji and Paste where you want to use, Tap and Hold on note app to paste emoji and use it.
That's it.
In the end share, your feedback on this post (add emoji keyboard on iPhone). Further, get more how-to tips and tricks on 3D iPhone 6S, iPhone 6S Plus, and earlier Apple device models.