🗓️
September 16, 2023
By ✍️
Jaysukh patel
Almost all iOS users have a question that how to change iPhone camera resolution Settings?  The reasons behind that for each user. To change iPhone camera settings for photos or videos for different purposes like the low-resolution picture if you're low on storage on Phone, or sharing, Printing Photo, Copying, or Upload an online form with some size or resolution limitation? Through this article, I give the best tricky option on getting perfect resolution from the iPhone camera for shoot photos or videos.
Nevertheless, try below all possible solutions and ways for getting perfect picture resolution on the iPhone, without edit on Mac or PC.
Can I convert iPhone photos to high Resolution?
Remember that you need to capture a new picture with the high-resolution setting (steps mentioned below in this tutorial). in short, you can reduce a photo resolution but there isn't a way to increase it.
For increased Resolution of iPhone Video Resolution Settings:
Unfortunately, for iOS 15 & iOS 16, you can't change manual camera resolution for photos from settings, but it works for video.
Read More: Best Aspect Ratio for iPhone Camera
Change the video resolution format on iPhone 15 Pro Max Using the Camera App without touching the Settings app
on the iPhone 15 Series model, the user can change the video resolution within the camera app, so no need to go to the settings app to change the video resolution format. Let's see the bottom steps.
Step #1: Open the Camera App
Step #2. Swipe the right side to open the video recording screen.
Step #3. Now, you can see the resolution setting on the right-hand-upper on the screen.
Step #4. Tap on it to change the Video Resolution recording format. [Tap on 30 to get 60 and Tap on HD to get 4K video resolution setting]
Step #5. Then tap on the Red shutter icon to start video Recording.[Get here Best Gimbals for smartphone]
[New] Detailed all of Change iPhone Camera Resolution Pixels
Any iDevice model can change the camera resolution from settings. iPhone camera settings have options for record camera resolution for video only.
Head to Settings App
Scroll the screen, tapping on Camera.
Tap on Record Video
Choose 4K at 60 fps (High Efficiency) to maximize your iPhone camera resolution.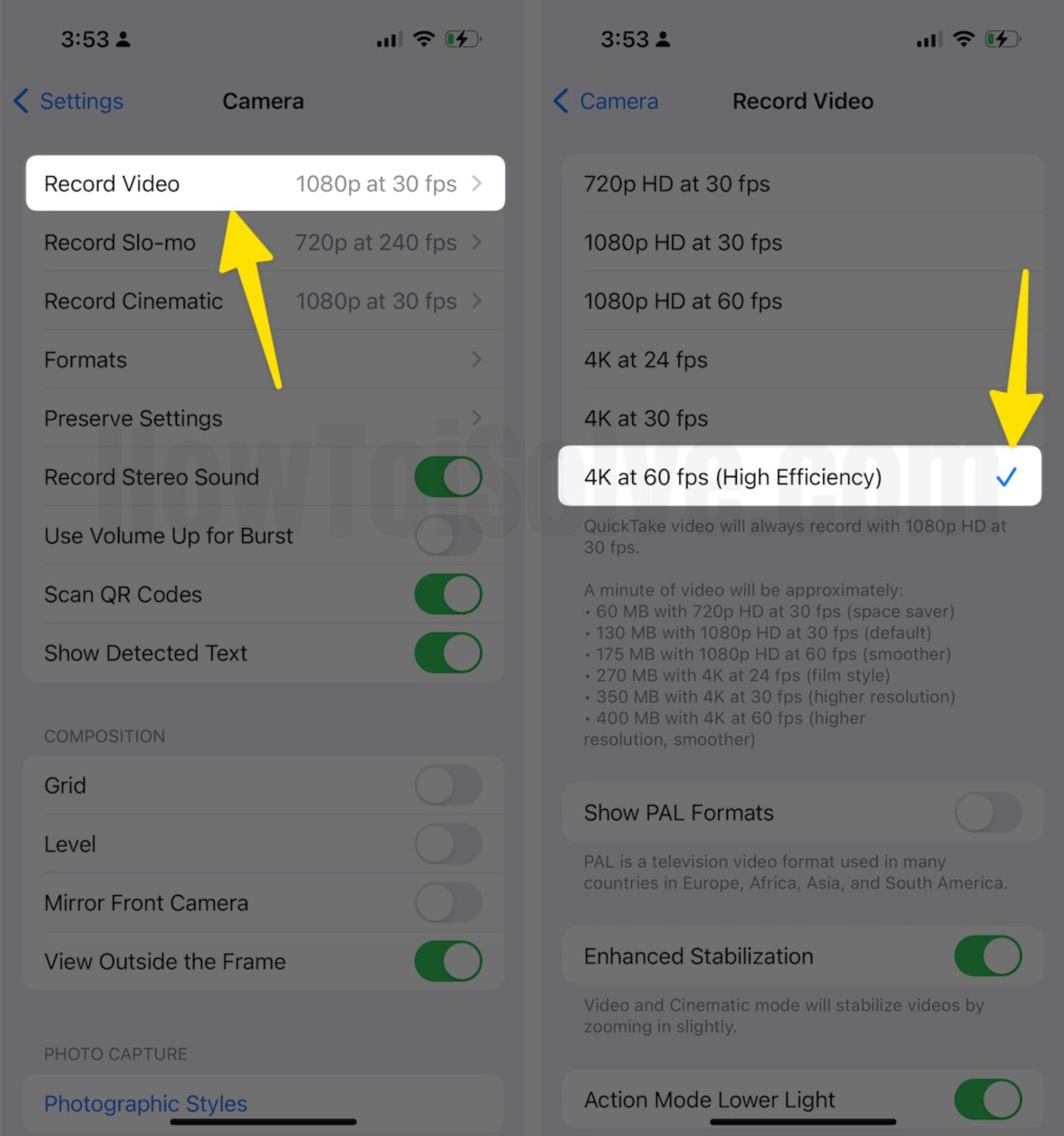 How to change cinematic video resolution on iPhone
Head to Settigns App.
Tap Camera
Select Record Cinematic
Tapping on 4K at 30 fps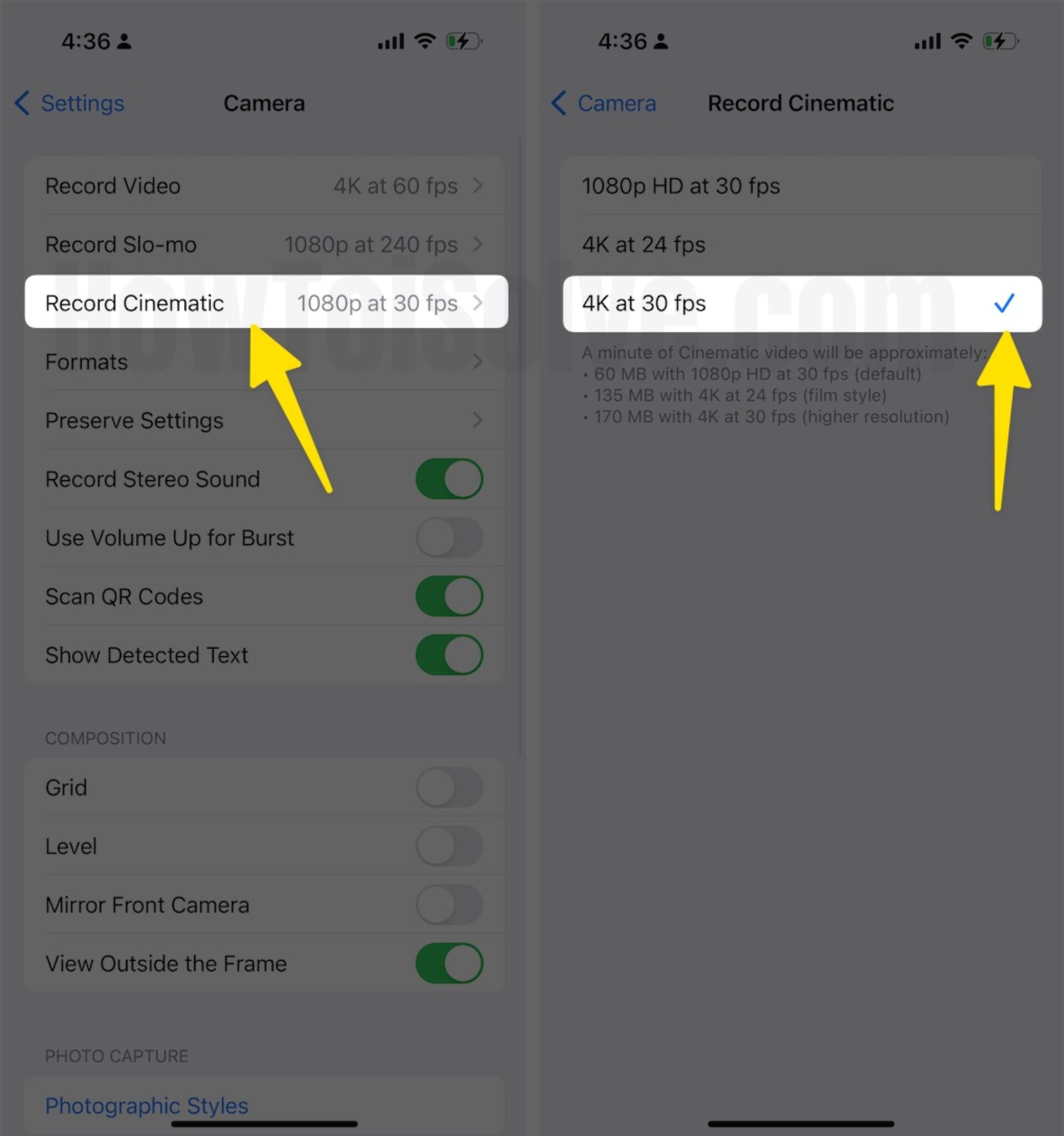 How to change Record Slo-mo resolution on your iPhone
Head to Settigns App.
Tap Camera
Choose Record Slo-mo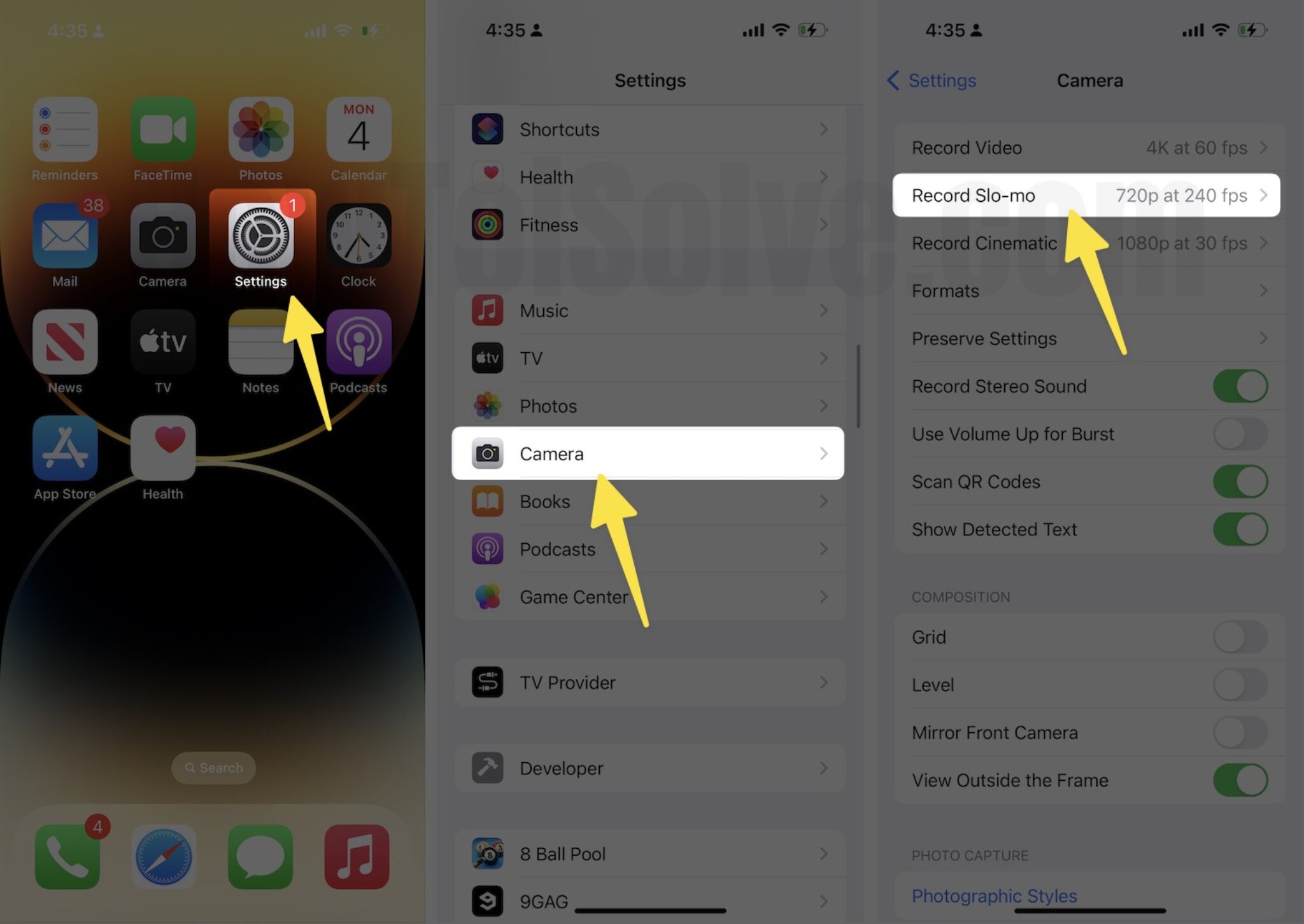 Tapping on 1080p HD at 240 fps (High Efficiency).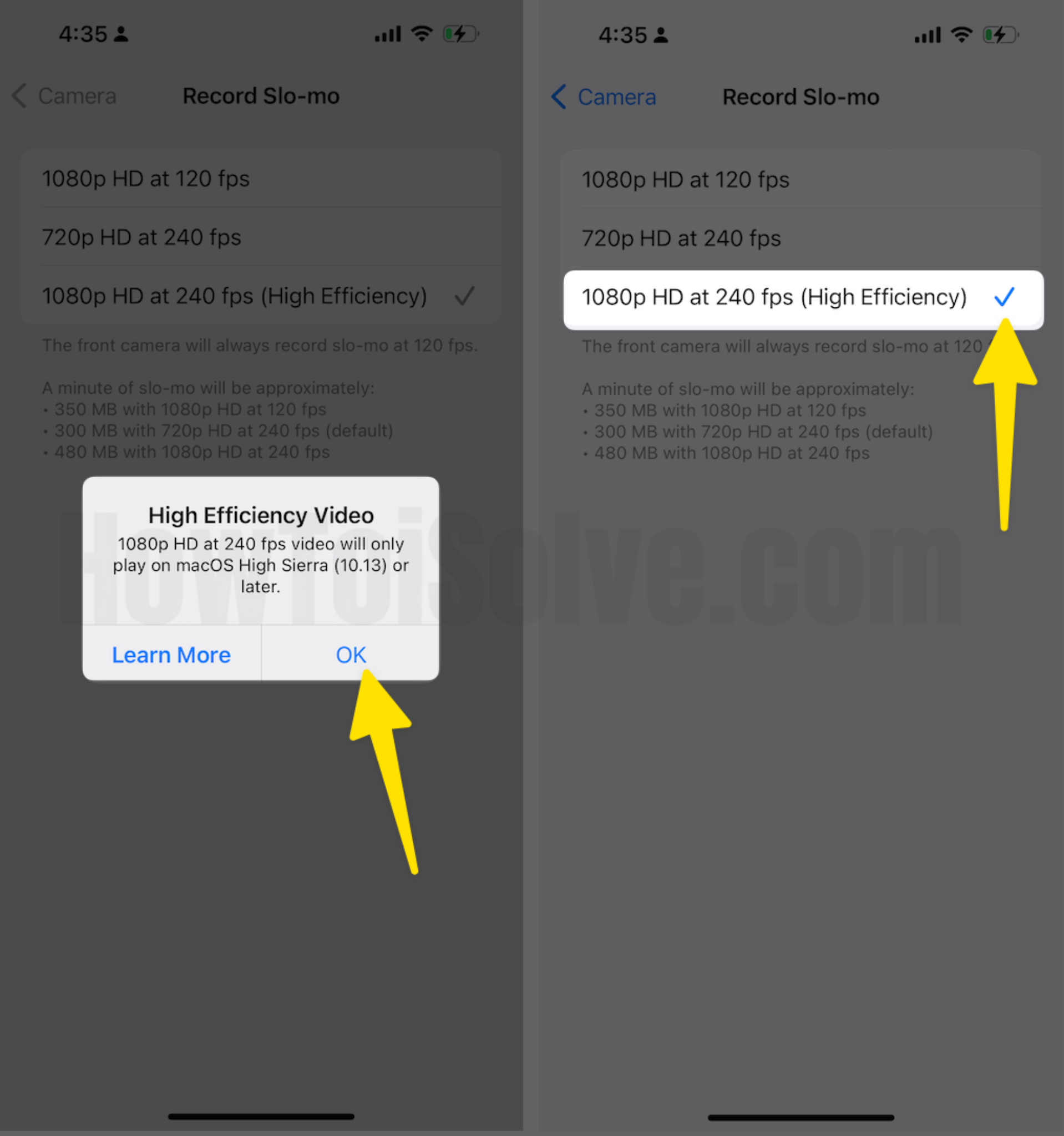 Here's how to record 4k video at 60FPS on iPhone
Are you changing the resolution because of the low space on the iPhone? These Options are: Optimize iPhone Storage, Download & keep original
Optimize iPhone storage automatically save the photo in low quality and upload unique photos and videos to iCloud.
Download & Keep original: Keep all innovative photos and videos to the iPhone camera app and local access.
Your Device is not eligible to change & record camera resolution, Try 4k iPhone camera apps for video recording.
In iOS 11, Apple introduced the Formats function for Camera with two options including High Efficiency and the second is most compatible. Using Formats Settings- iOS 11 Compatible devices users can reduce file size, capture photos, and videos in the high-efficiency HELF/HEVC format. Most Compatible will always use JPEG/H.264.
How can I reduce file Size in iPhone Camera Settings?
Go to the Settings App
Scroll the screen to tap on Camera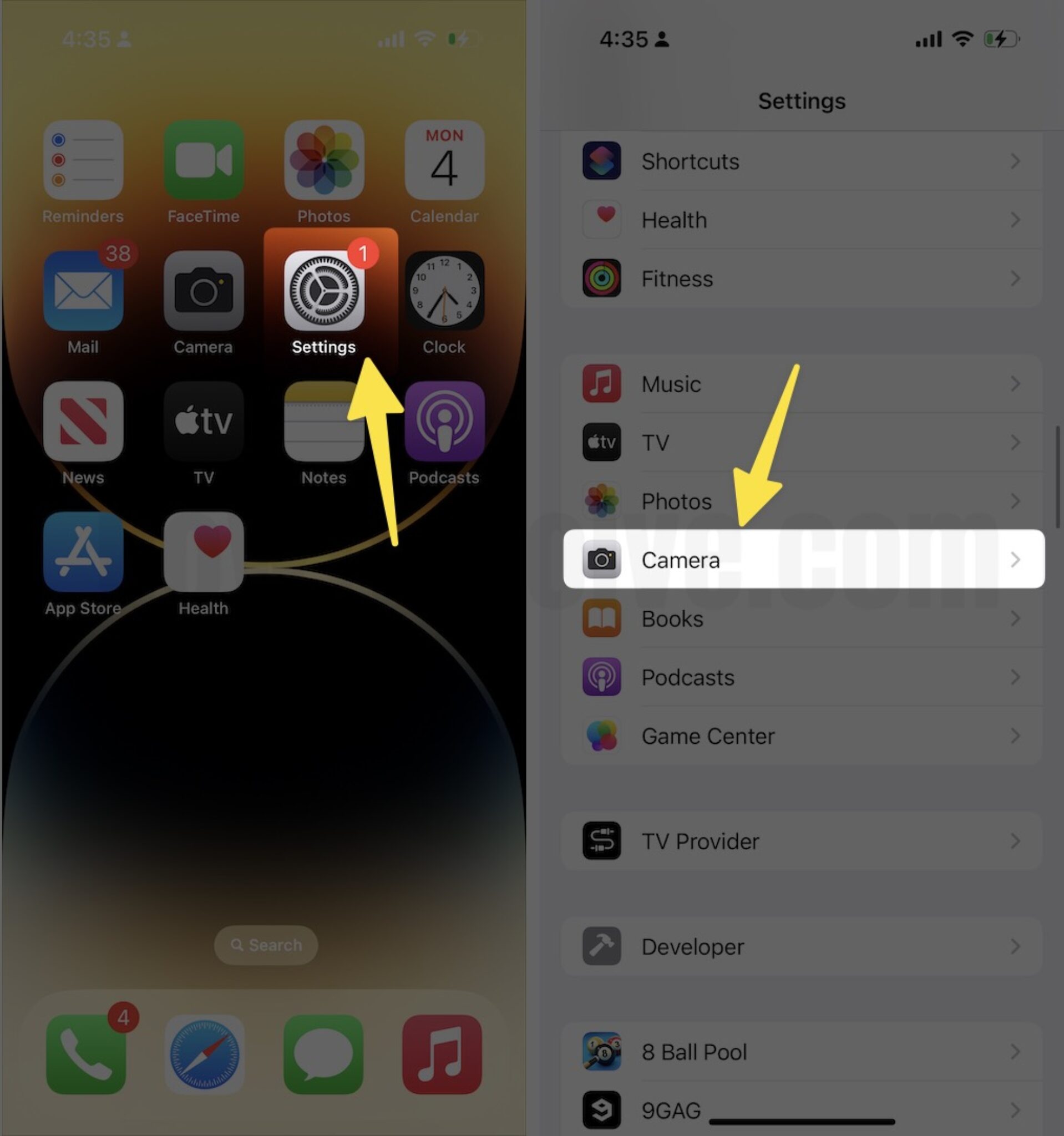 click on Formats
Choose the Most compatible to capture photo format in JPEG.
Useful Accessory: Here's Best Gimbals for Apple iPhone to stabilize video.
Image Size
Image size is an excellent app to move your picture in targeted resolution on inches, pixels, millimeters, centimeters. Then you should be sent to the email or save to your iOS device. A great app for a perfect image resolution maker. iResize also helps.
Crop and resize photos on iPhone Without third-party App
proper Photo editing tools work here correctly if you want to resize by crop picture correctly.
Another option for change resolution is to decrease the size of the picture, Open a picture from the photos app and take a screen snap by press the home and sleep/ Wake button at once. Your screenshot size is a too low comparatively original photo, that was saved in your photos app.
Extra Tidbit
In many cases, a user would like to take a lower resolution photo with your iPhone – for that, you will have to download a camera resolution settings app as the best low-resolution camera App from the App Store. You should have an Apple ID and password for log-in to the App Store.
Right now above tricks works, because we have no option to change the iPhone camera resolution. Please share in the comments.