Are you finding the way for add new or remove existing user on Mac Mojave. here is the step by step guide on Create and delete user in Mac OS X.
User management on Mac OS X Yosemite very simple with few security updates has been added in last new OS X released. But most of the folk don't aware about the restriction on guest/ Child login like Disable apps, Block website URLs and Disable or enable game center access. After that, if you do not have an idea on how to Create and delete a user in Mac OS. Here is the step-by-step guide for your Mac, MacBook, MacBook Pro, MacMini, and iMac.
Note: Before removing an account, please verify Account name and contact user before removing data by deleting an account.
Guide to Create and delete a user On Your Apple Mac
Create – Make new guest/ User account under the administrator in Mac
Step 1: Go to the Apple Menu from the top menu bar, then click on System Preference,
Step 2: Then open Users & Groups.
Step 3: Unlock for change Setting by entering a valid Mac password.
Step 4: For add new user as a guest or Child Click on the + icon from the left pane on window
Step 5: Enter account name and Password that you want to be set as the login password.
Next, Click on Create account.
Remove or Delete account on Mac
Step 1: Remove or Delete another account's System Folders, Settings and more Go to the Users & Groups > Choose user's account name from the right pane.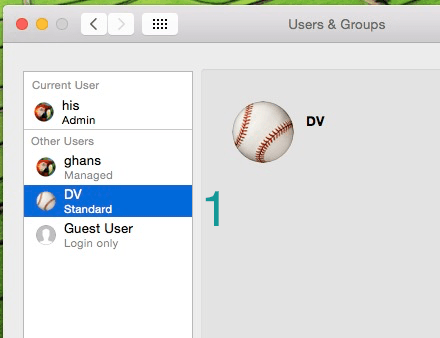 Step 2: From the below click on – symbol.
Step 3: Next click on the Delete button. (Before that you can see an option for what types of data you want to delete from the system like the home folder, Use for future reference you have to choose the Second option, Not for the show but saved in deleted user choose the first option).
Now you are done, having any confusion on Create and delete user on Mac. More valuable tips for your Mac in future friendly touch with us on social pages.
Jaysukh Patel is the founder of howtoisolve. Also self Professional Developer, Techno lover mainly for iPhone, iPad, iPod Touch and iOS, Jaysukh is one of responsible person in his family.
Contact On: [email protected] [OR] [email protected]