Last Updated on Jul 13, 2022
Are you using family sharing? Then know useful tips on how to turn on/ Enable ask to buy features in the family sharing on iOS devices and Mac.
Through these tips, you can give your kids to freedom to make their own choice while still controlling your spending. We can say that this is an awesome feature of Apple. Because using this, the family organizer of the family sharing group can set up requests and make purchases with Ask to Buy.
What Happen if Ask to Buy Feature is Turn On?
The only family organizer can turn on/ enable Ask to buy feature for any members who aren't an adult. In short, it's a kind request to buy items in iTunes, iBook, App Store, iCloud Storage,- App Purchases, or news and subscription.
A family organizer can pass permission to automatically download or also decline the request of family members likely free download or purchase app; from their own iPhone, iPad, iPod Touch, or macOS. If they decline the request, then no download or purchase will take place on the family member's device.
Watch This Video for Ask To Buy Settings on iPhone and Mac
Easy Way: Turn on/ Enable ask to buy feature in the family sharing on iPhone/iPadOS & MacOS
Follow beneath listed steps for those family members who are under 18* in your family group.
Ask to Buy in iOS 14 & Earlier:
Open Settings app on iPhone/iPad > Profile Name > Family Sharing (in iOS 14 family sharing icon is new)> Tap on Your Family Member name and Enable Parent/Guardian option.
Once you enabled, Parent/Guardian can allow permission or change settings "Ask to buy" for Child added in family sharing. Your Family member will Receive a notification.
macOS Ventura: Enable "Ask to Buy" in Family Sharing on Mac
Step 1:- Go to the Apple Logo from the top menu > System Settings.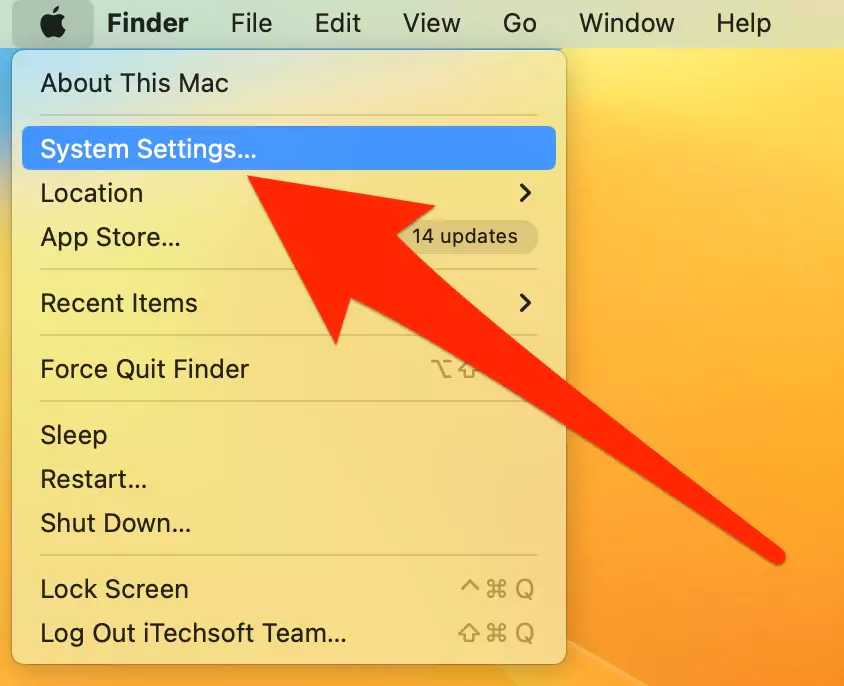 Step 2:- Family > Select Added Family Member. – See the All Family member added under your Apple ID account. if not added then first add from "Add Member…" Option.
Step 3:- Select Ask to Buy from the left side of the window > Turn on "Turn On Ask to Buy". Should keep enabling "Require Purchase Approval".
This requires a Family member to get a parent/guardian's approval for any free downloads or purchases in the App Store, the iTunes Store or Apple Books.
macOS Catalina or later macOS:
Go to the Apple logo from top Mac Menu > System Preferences > Family Sharing > Family > Tap on Family member > Off Ask to buy. That's it. read more about Ask to buy on Mac.
Ask to Buy For iOS 8, iOS 9:
Step 1. Open up the Settings app, on your iDevice
Step 2. Tap on iCloud
Step 3. Now, tap Family and Tap your Family member's name.
Step 4. Tap Ask to Buy and do Turn On.
That's it. I hope you'll successfully get what you want. Ask to buy is turn on default for any children under 13-year-old.
How to Disable/ Turn Off Ask to Buy Feature in the Family Sharing on iOS
For iOS 11: Disable Parent/Guardian under family sharing on iOS, Settings > Profile name > Family sharing > Tap on Added account > Disable Parent/Guardian.
If you're a family organizer, then you're eligible to disable or turn off ask to buy features in the family sharing on iOS.
1. Launch Settings app,
2. Tap iCloud,
3. Family and Tap your Family member's name
4. Tap Ask to Buy and do turn off toggle.
Please feel free to ask us, if any misunderstanding relates to this post on how to enable ask to buy features in the family sharing on the latest iOS. We're ready to give replay.