Last Updated on Jul 27, 2021
Recovery Mode in Mac is the last option when none of the troubleshooting tricks fix any stubborn issue you're dealing with the macOS. Even the Apple Experts highly recommend using the Recovery Mode and its tools to repair the internal disk, reinstall macOS, restore from Time Machine backup, and transferring files from one device to another. macOS Recovery Mode is an inbuilt repairing system added by Apple to detect and troubleshoot the firmware, app crashing, or you would want to take specific action to the device like Restore Backup, Repair, Delete Volume, or Delete Data from Mac Drive.
With the new generation Apple M1 processor, entering the Mac in recovery mode has been changed. Depending on your macOS processor, refer to the below steps and enable Mac in the Recovery Mode.
➡️ How to Know your Mac model is M1 or Intel Mac.
How to Enter Mac in Recovery Mode on MacBook, Mac
How to Enter M1 Mac in Recovery Mode: Apple Silicone Processor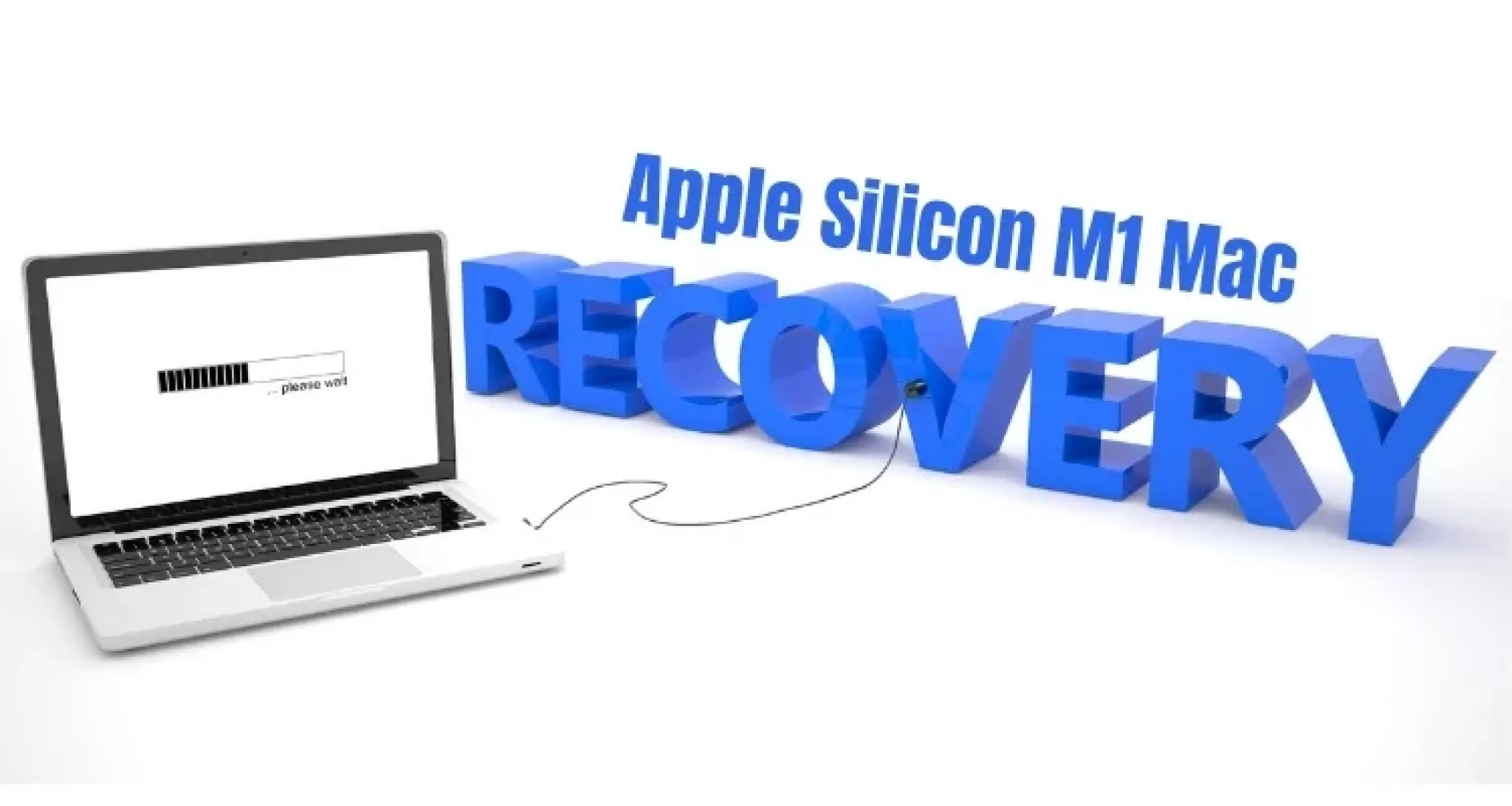 Shut down the Mac. Click on the Apple menu from top left corner.
Select Shut Down. Wait for 20 seconds.
Now press and hold down the Power button until Mac shows "Loading startup options" with Continue in Safe mode [Use Safe mode on Mac from Here] also See "Options" next to Startup volumes.
Select Options.
And click Continue.
You might be asked to enter the administrator account, enter it and go ahead.
Options that are only available in Apple M1 Mac:
Recovery: With this option, Recovery app, you can get easier access to the additional apps.
Startup Security Utility: Set the security policies in your Mac by visiting the Startup Security Utility.
Terminal: Have a good command of Terminal? Apple M1 Mac lets you change settings using the Terminal App. Utilities From top Menu > Terminal.
Share Disk: Want to transfer data between two Macs? Use the Share Disk option.
Startup Disk: Choose the startup disk for your Mac.
How to Enter Intel-Based Mac in Recovery Mode
Shut down the Mac. To do so, click on the Apple icon and select Shut Down.
Power On the Mac, and press and hold the Command + R keys.
When you see Spinning Globe, Apple logo, or startup screen, release the Command + R keys.
Now you should see the macOS Recovery Screen options.
Choose your Action like, Restore your Mac from Old Time Machine Backup, Reinstall MacOS [Latest Compatible MacOS] Without Erase your Mac, Open Safari and Browse Something, Disk Utility for Manage Your Disk storage, Repair or Ease a disk.
What are the options available in Mac Recovery Mode?
Compare to Apple Intel Mac; the newer Apple M1 Processor Mac comes with more options; read along with the article.
Restore from Time Machine Backup: You can restore the Time Machine backup in the Mac with this option.
Reinstall macOS: Whenever there's any severe firmware issue raised with the Mac, reinstalling the Mac helps boot the Mac safely and fix all the problems.
Safari (or Get Help Online): With this option, you can browse the Web only when the Mac is connected to the internet, all the extensions are disabled, but you can surf through the Apple website to get more information.
Disk Utility: This option lets you erase and repair the internal storage disks.
How to Exit Recovery Mode in Mac: M1 Mac and Intel
Done with macOS Recovery Mode or couldn't achieve what you are trying to? No worries, in both cases, it's better to exit the recovery mode.
Click on the Apple Logo from Top Mac menu.
Select Shut Down or Restart.
Process for Exit from Safe mode and Recovery mode method is the same. Restart your Mac.
Conclusion:-
we can use Safe mode on Mac to Fix the internal software big with simple Start in Safe mode. In Safe mode, your Mac Determine the issue caused by Installed software loads on your Mac Startup.
🔥 Recovery mode! We can boot any mac Model in the recovery mode using the above guide, and That helps in Reinstall MacOS, Restore From Time Machine Backup, Clean install mac & Repair the Mac Drive without Login your Mac.
If you fail to open or Boot your Mac in Recovery mode, you can Get help from apple support or talk to the apple support center via Call, Chat, or Email.