🗓️
July 13, 2023
By ✍️
Jaysukh patel
After released iOS 17 Developer Beta 1, Apple will release iOS 17 Public Beta to all for testing purposes. We every time consider making a guide for you like on about how to enroll the device to download and install iOS 17 Public Beta configuration profile on the iPhone or iPad.
Before getting started the mentioned tutorial- there are specific points that you should ensure which are given in three bullet points.
Point 1 is for a backup of your device- You must have the Fresh backup Copy of your iOS device if you don't have yet then Go to Settings – Apple ID banner [User name] – iCloud – iCloud Backup and back up the device.
Point 2 tells you that if iCloud storage full and don't want to upgrade iCloud Storage then you can take Back up with Apple iTunes using these steps-
Connect it to your Apple Mac or Windows Pc – Launch iTunes – Select your device in the top left menu bar – to encrypted backup in plain English to make a password-protected back up don't miss to check to mark the box of Encrypt back up. In last, Click on Back up.
Point 3 says that the user device must be an iOS 17 Compatible iPhone. If you have an iOS 16 running device, then don't think more because all iOS 16 running device can drive on iOS 16 excluded iPhone 7, iPhone 6/6 Plus, iPhone SE.
Start on How to install iOS 17 Public Beta on iPhone or Apple iPad
Step #1. Open the Safari Browser on your iOS device and hit on beta.apple.com
Step #2. Tap the Sign up button if you have used the iOS Public Beta.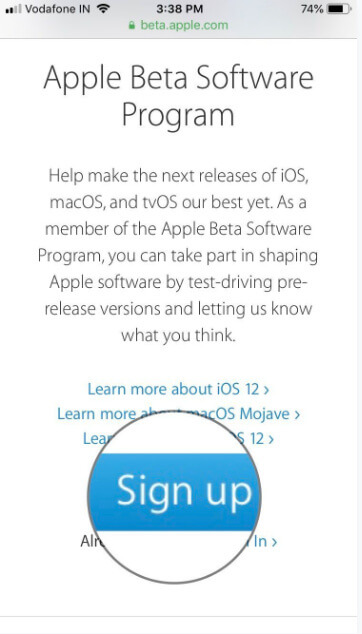 Step #3. Now, Sign in and hit to Get Started section.
Step #.4 Next, Enter your Apple ID and Password then Click on Sing-In.
Step #5. Now, Agree to the terms and conditions.
Step #6. Then, select the iOS tab and tap on Enroll your iOS device appears under the Get Started section. Then, click on the Download profile.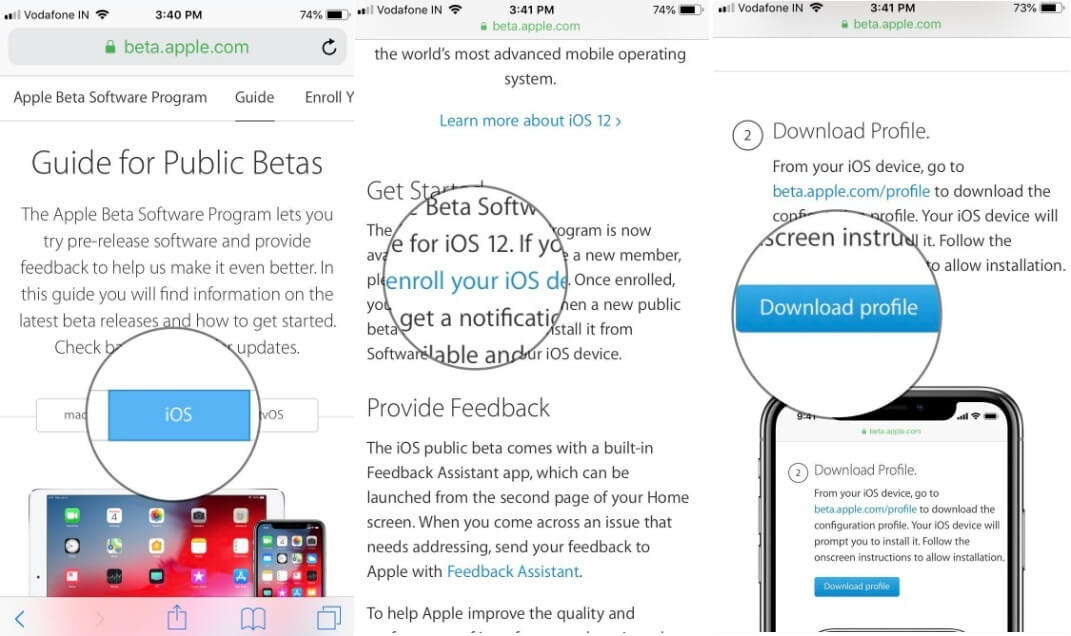 Tap on Install at the top right corner. Then, you need to enter your Device Lock Passcode. Tap on Install to accept the beta agreement.
Step #7. Now, Tap on Install at the lower to confirm.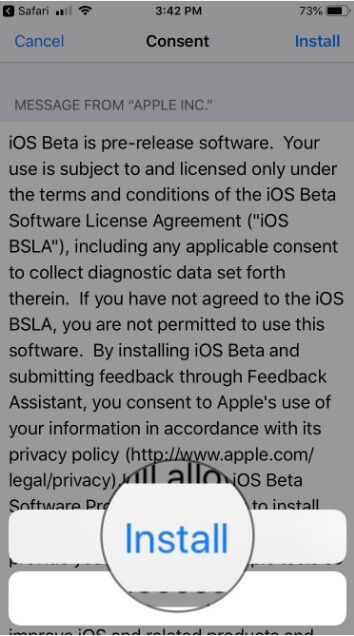 Then, tap on the Restart button to rebooting your iOS device.
After your iPhone or iPad has rebooted, it will start downloading the iOS 17 Public beta Configuration Certificate.
Step #8. Once your iDevice has downloaded the public beta software, you need to open the Settings app on your iDevice → General → Software Update.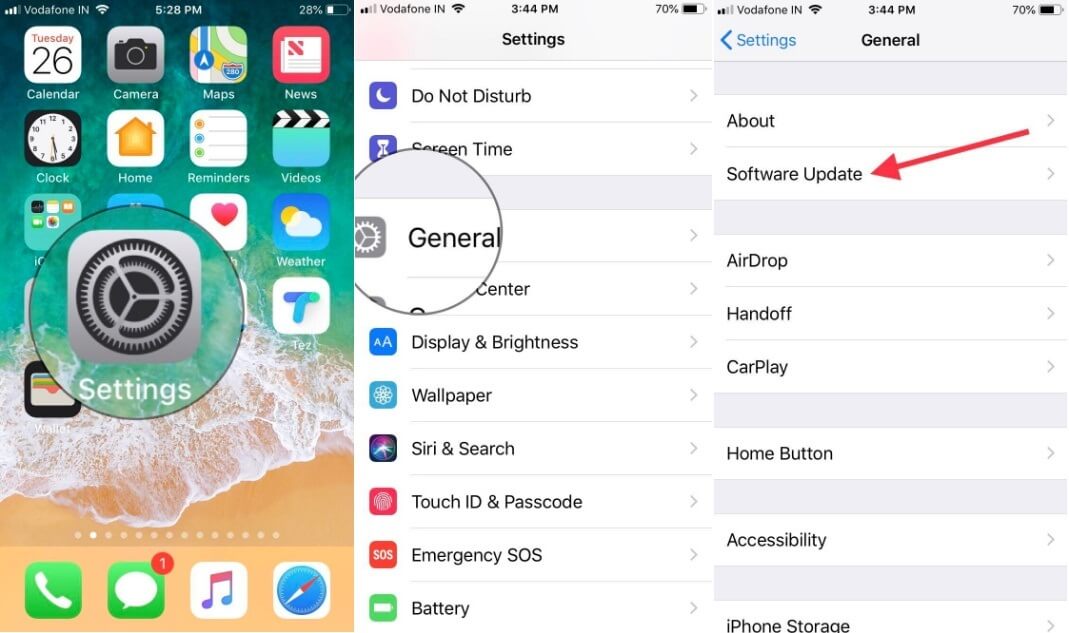 Step #9. When the Public Beta update shows up, tap on Download and Install.
Then, enter your Device lock screen Passcode.
Hint: Some of the users might get the Storage button instead of Download and install switch. Therefore, you unable or in other words, you can't download the iOS 17 Public Beta. So in this case, the user must require to free up storage space on its device to install the latest Operating system profile. You can offload Apps, Free up Storage Space in iOS.
Wait until your device starts downloading the iOS 17 Public Beta Profile.
After downloading has completed, tap on the Install button.
Wait until the full process is completed. After your iPhone or iPad (Air, Pro, or Mini) has rebooted, it will have iOS 17 Public Beta 1.
Enjoy fast performance iOS 17 with Grouped Notifications and many more awaited features!
>How to use Screen Time in iOS on your iPhone
>Tip to Scan Documents using Continuity Camera on iOS
>Enable Quite Notifications in iOS on iPhone
>Set Up Multiple Face ID on iPhone X in iOS
>Enable Do Not Disturb Mode at Bed Time in iOS
>Manage Group Notifications in iOS