🗓️
November 9, 2023
By ✍️
Jaysukh patel
Are you getting issues with poor cellular data connection or suddenly you dropped or stop internet connectivity or Network Signal? I would like to update or reset your iPhone's APN settings using the guide below. Have you upgraded the Data plan and you are receiving cutoff speed, you can fix the issue with update carrier settings or installing new settings. Let's get rid of this problem.
Normally carrier will update the settings over the air automatically; unfortunately, this isn't work in your case. Force Update APN settings on the iPhone using the given alternate ways below.
Steps to Update APN Settings on Any iPhone
Go to the Settings app on the iPhone.
Next, Tap on Cellular Or Mobile Data> Cellular Data Option.
Next to Cellular Data Option > Cellular Data Network
Enter the APN setting detail in the field one by one carefully. It's case-sensitive.
If you want to remove all the details and enter a new one or auto-update by rebooting the iPhone. Scroll down and Find the Reset Settings option.
Other Causes for Mobile Data or Cellular Data not working
Configure 5G/LTE Cellular Data on iPhone
Possible reasons that cause the issues on use Mobile Data or Cellular Data on iPhone and Cellular iPad. First is if you are oud side your state or country then according to the carrier company you will be charged for the Roaming Data plan. So, The Cellular Data option for Roeaminf is off. The second problem and your iPhone's 4G or VoLTE connection is stuck and disabled after Update.
Go to the Settings > Cellular Data.
Enable Data Roaming From iPhone Settings, Go to the Settings app > Cellular > Cellular Data Options > Data Roaming > Enable Toggle to Green.
Your Cellular Data Connection is Stuck, Settings > Cellular > Cellular Data Options > Voice & Data > 4G/LTE > Turn off VoLTE and Tuen on VoLTE Toggle.
Reset iPhone Network Settings
After a long time not in use mobile didn't update the APN settings with the latest data. So I recommend resetting the network settings, after that all the Network Settings will re-install. Go to the Settings > General > Reset > Reset Network Settings. Otherwise, you can be told to your carrier company, your Network settings are not updated, so they can send updated data over the air.
Check the installed SIM Condition
Check your SIM on another mobile, Might be damage on a chip. Re-insert SIM card in SIM tray.
Cellular Data Not Working Outside the Country or State
Contacts your Carrier (Verizon, AT&T, Sprint, and T-Mobile) and get confirmation about your Activated service autoroute on other local mobile carriers while you outside the USA, UK or Canada.
Force Restart iPhone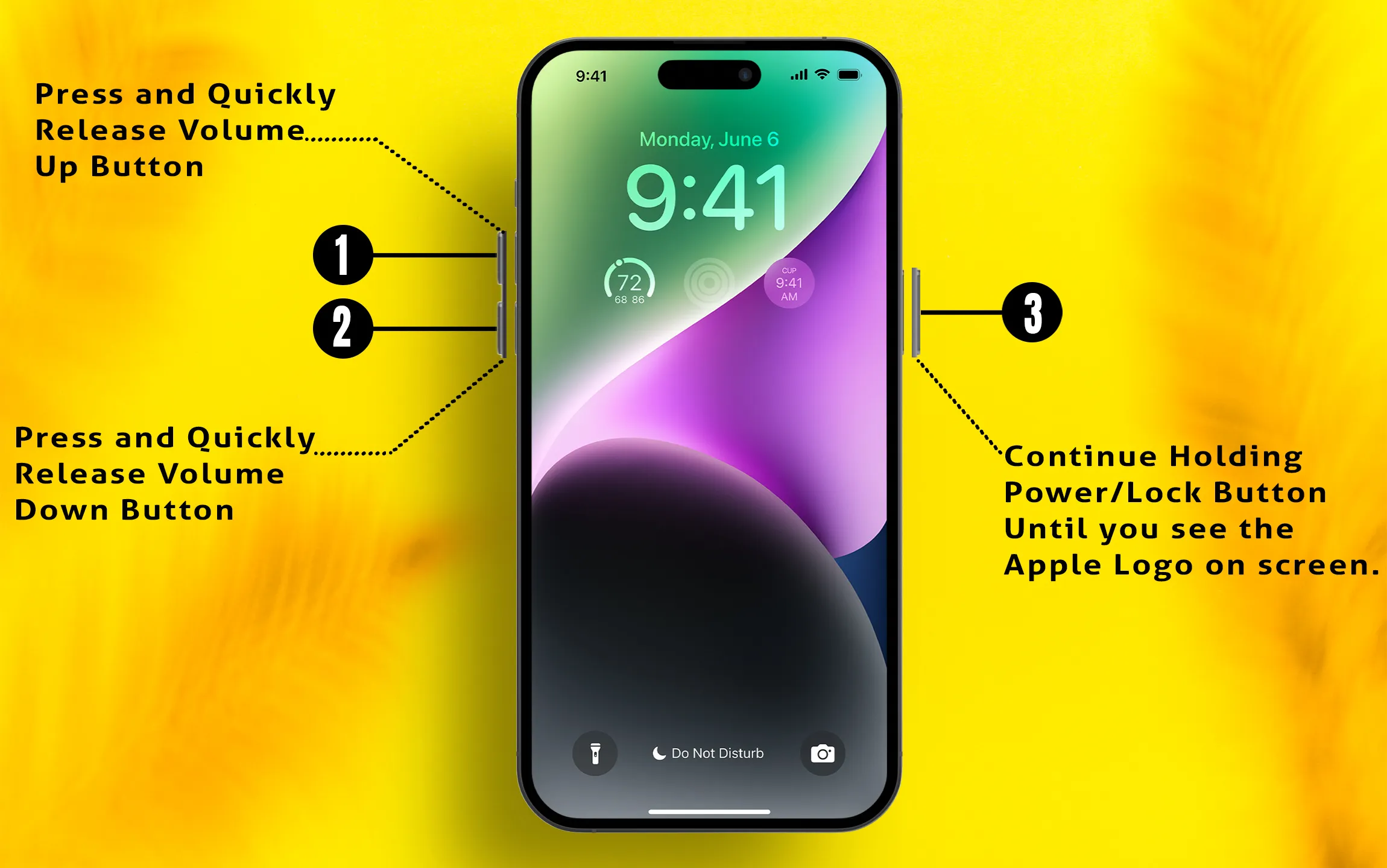 Press and quickly release Volume up and Press and quickly release the Volume down button. Then Press and Hold Side (Sleep/Wake) button until you see a black screen on the iPhone.
Turn on Again Using the Side Button. Check and Test.
Wrap up
Still, in a problem, contact your Carrier help desk and share your problem related to APN settings. And ask to send APN settings Message. Once you get it, click on the link to download APN settings and configure after that automatically.
If you like this and helping to reset APN settings on iPhone, Like us and share on Facebook, Twitter.