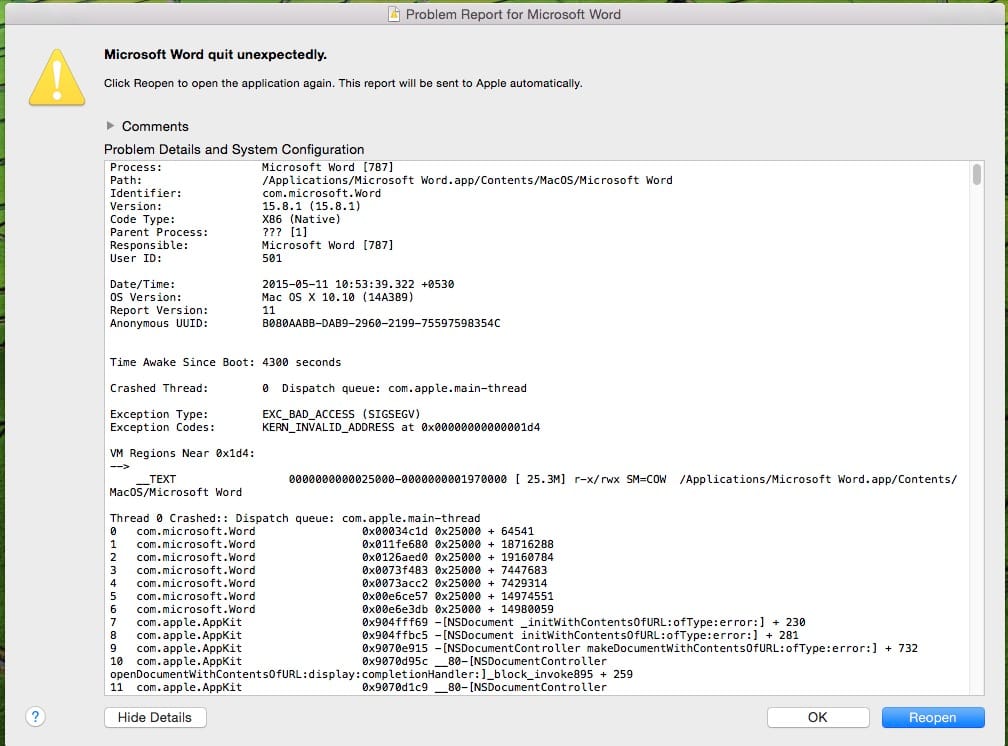 Last Updated on Nov 10, 2020
At a time open MAC's MS office document version 2004, 2008, and 2011 on macOS. Most of the time MS Word, MS Excel, MS Powerpoint giving the error "Microsoft office Quit unexpectedly on Mac" at the time of open new document or open saved on Mac. But you can solve this error and open your document without losing data. Microsoft gave a perfect solution to how a fixed problem can't access your document.
we are happy to help you, submit this Form, if your solution is not covered in this article.
Useful: How to Apply restriction on use installed Mac app
Note: Below solution working very well on your MacBook Air, MacBook Pro, iMac, and MacMini.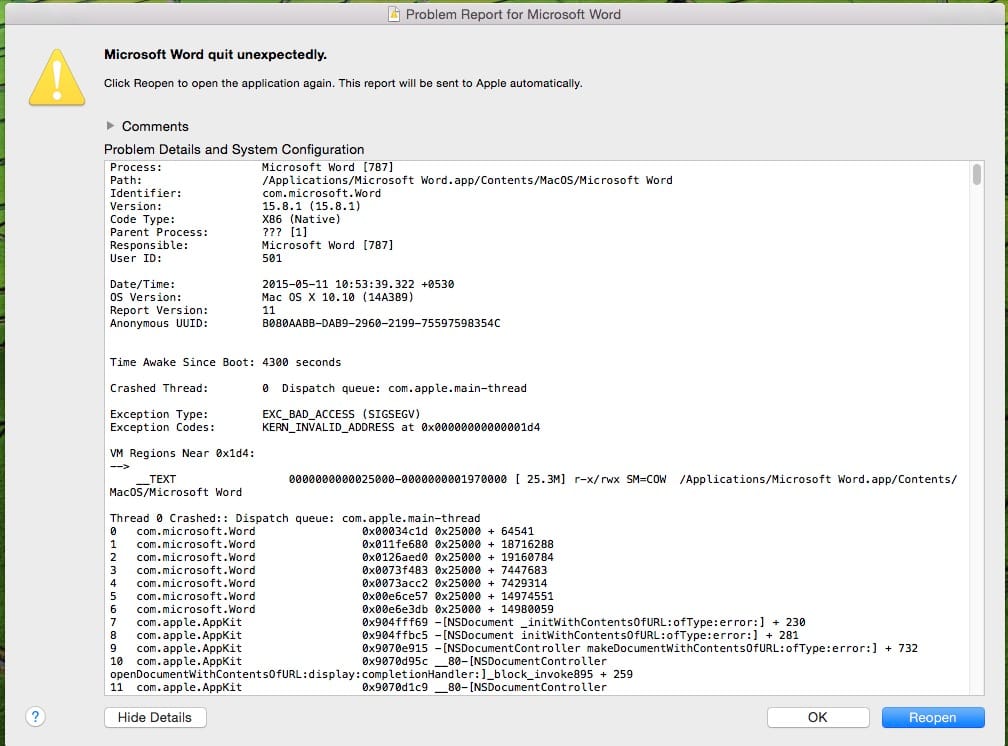 How to Fix Microsoft Office Quit Unexpectedly on Mac
Here's are the best trusted alternate possible solution on Microsoft Office word quite unexpectedly on Mac. So follow the below steps for resolve. you can also send a report to apple by click on reopen from the error popup window.
Alternate Solution: Microsoft Office quit unexpectedly on Mac Yosemite
Step 1: Copy folder path:
~/Library/Application Support/Microsoft/Office/Office 2011 AutoRecovery/
Change your folder name as of the office version you are currently using.
Step 2: Copy whole path Right-click on it: Service > Reveal in Finder. and From top menu tab Go > Go to folder.
Step 3: From there you will see the auto-save document, just remove from it or move in to trace.
Step 4: Now, try again for open word document on Mac.
3rd way for Solve Microsoft Office quit unexpectedly on Mac
Go to the Library > Application Support > Microsoft > move document named com.microsoft.Word.prefs.plist to Desktop. force close you all device might be occurring error.
Reopen document, now it should be resolved.
Still facing problem on Microsoft Office quit unexpectedly on Mac. have you another way to fix out also comment in below box. we will be glad to assist you and your colleague.