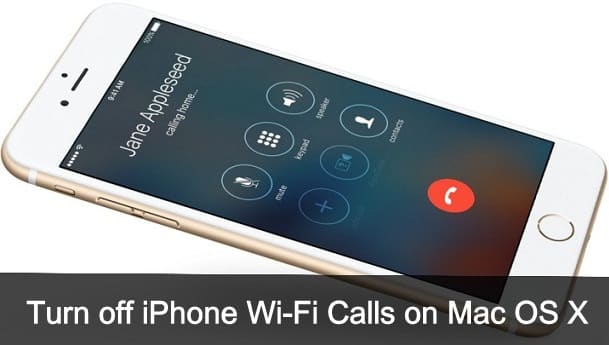 Last Updated on Mar 24, 2018
The Handoff does good job for iPhone and Mac users that brings work from iPhone to Apple Mac that keeps work continues. So that optimizes user experience to transmission documents, file. Now let's we talking about on Wi-Fi calling mean make & receive iPhone calls on Mac OS X. Numerous Mac users are exploring how to disable/ turn off iPhone calls on Mac OS X. even you're one of them, don't worry. on this page you will get correct answer. Inherently, to Make and receive calls from iPhone to Mac both must be under the same Wi-Fi connection. But if you want to stop transmission between both without turn off Wi-Fi, follow below instructions.
we are happy to help you, submit this Form, if your solution is not covered in this article.
Please Note: This post only for those users who have running iOS 9 Device and Mac OS X El Capitan; furthermore, you're signed into iCloud and FaceTime with the same Apple ID that you use on your iPhone. Here consider iPhone calls equal to iPhone Wi-Fi Calling service.
Steps to Disable/Turn off iPhone Calls on Mac: MacBook Pro, MacBook Air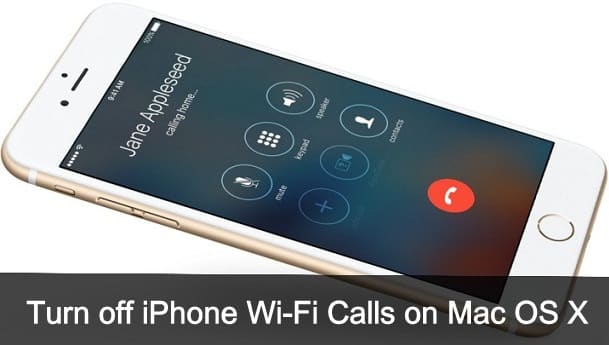 Step 1. Take your iPhone on your hand.
Step 2. Go to Settings app on your iPhone home screen.
Step 3. Hit on Phone
Step 4. Tap on Wi-Fi calling and Press on Calls on other Devices
Step 5. Now in the list of devices, turn off Wi-Fi calling for the device or Mac that you want to remove.
You're done.
Therefore, from now you will not get your next iPhone call on your Mac (MacBook Air, MacBook Pro, Mac Mini, and iMac). If your iPhone won't let you to make disable it, then restart iPhone and please try again.
Premium Support is Free Now
We are happy to help you! Follow the next Step if Your Solution is not in this article, Submit this form without Sign Up, We will revert back to you via Personal Mail. In Form, Please Use the Description field to Mention our reference Webpage URL which you visited and Describe your problem in detail if possible. We covered your iPhone 11 Pro, iPhone 11 Pro Max, iPhone 11, iPhone 8(Plus), iPhone 7(Plus), iPhone 6S(Plus), iPhone 6(Plus), iPhone SE, SE 2(2020), iPhone 5S, iPhone 5, iPad All Generation, iPad Pro All Models, MacOS Catalina or Earlier MacOS for iMac, Mac Mini, MacBook Pro, WatchOS 6 & Earlier on Apple Watch 5/4/3/2/1, Apple TV. You can also mention iOS/iPadOS/MacOS. To be Continued...
Don't forget to share with us in the comment box. Tell us, seems easy to turn off iPhone Calls on Mac OS X. share it on Facebook, Google plus and Twitter.