Last Updated on Jun 30, 2022
Apple's every fresh iPhone users need to know how and when to use the perfect camera mode on the iPhone. Because now a day usually people take the maximum photo through the iPhone instead of the digital camera, However, some folks have doesn't idea about the proper utility camera of its Smartphone. Like, take a Panorama on iPhone including iPhone, Face detection mode, Timer mode and some other. Here you can get a guide about how to use burst mode on the iPhone with Apple's latest.
You can shoot bulk photos in a second so from all of them you can get yours like most excellent Photo. We hope to use this guide you to enhance your best photo in the camera's burst mode.
If you want to take good Photos if it's ideal or moving objects at that time Burst mode is better to take clear photo use of your iPhone camera and almost Photographers also said that this the latest tool.
Tutorial on shooting Photo in burst mode on Any iPhone
The complete guide on how to use burst mode on your iPhone.
Step: 1  Open the Camera App on your latest iOS running iPhone.
Step #2. Next, Set your Camera screen on PHOTO or SQUARE to shoot burst Photos (capture bulk pictures in a minute) on your Apple iPhone.
Tap and hold on the camera shutter button to take burst photos. See the below screen to get more ideas.
Note– Preserve Mode enabled iPhone user can't access Photos or Square camera mode screen instantly. So that, Swipe right or left to get settings if required. After complete your camera Screen.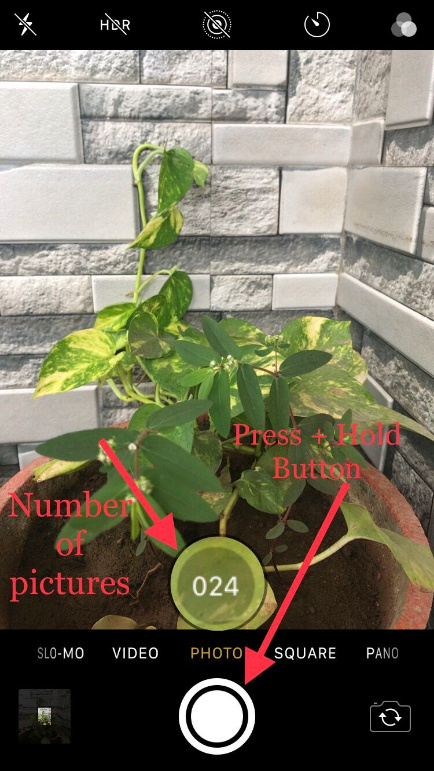 Extra Tip – To take burst photos, you can also use the Volume (+) and Volume (-) button of the iPhone to capture bulk photos within a seconds. You can catch Selfie and Rear Camera picture very smoothly.
How to View Burst Photos on iPhone [(iPhone 11 Pro Max, iPhone XS (Max), iPhone XR, iPhone X, iPhone 8 (Plus), iPhone 7 (Plus), iPhone 6S (Plus), iPhone 6 (Plus), iPhone SE/5S]
Step 3: Now Tap on a picture so you can appear Burst (numbers of photos) and on the same picture below you can see Select…

Tap on Select to view each photo in a scrubber.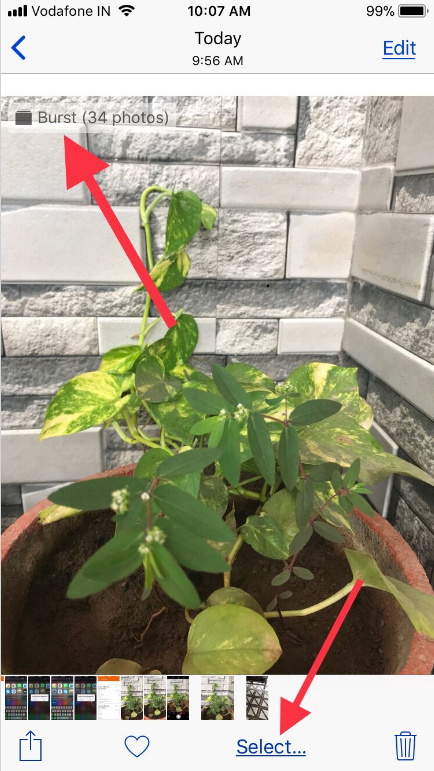 Step: 4  Now swipe left or swipe the right picture to select perfect shots and save as favorites to your Phone camera roll.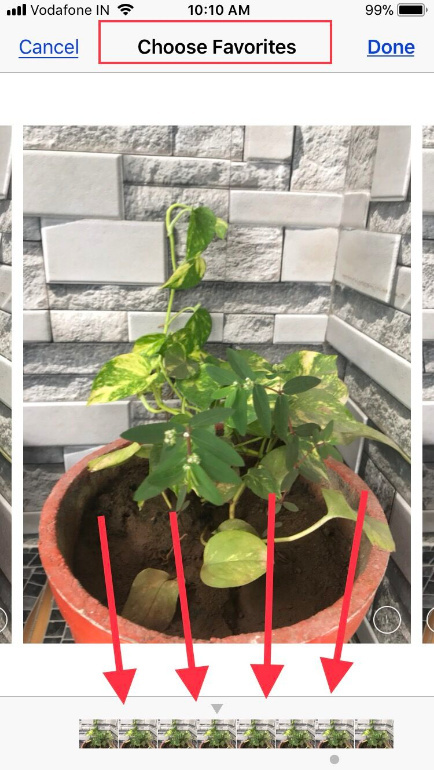 After selected pictures, tap on Done to make change your photo unburst or save as Favorites.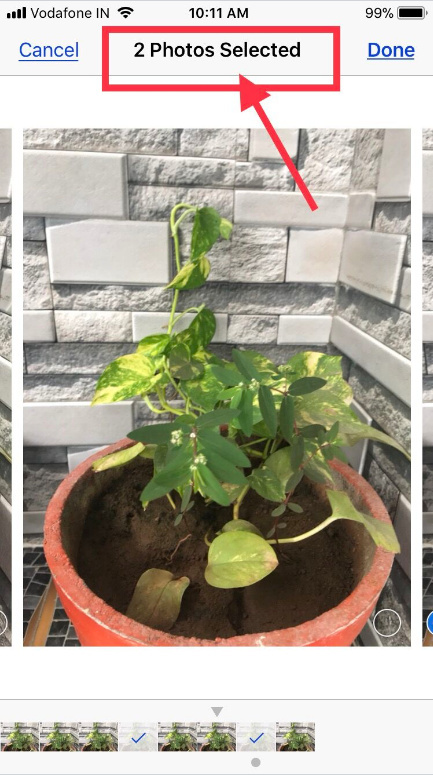 How to Delete Burst Photo on iPhone 6/6S, iPhone 7/ 7 Plus/ iPhone 8/ 8+, iPhone X
Go with following instructions to Delete Burst Photo on iPhone without any third-party applications.
It may ask you either to Keep Everything or Keep Only 2 Favorite. So after seen all photos choose your favorite and then click on the ''Done'' button.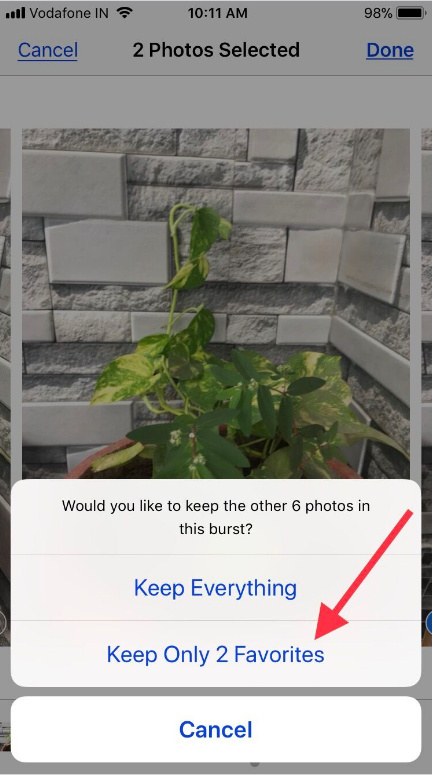 Now after the shoot the photo in this mode you've got a bunch of pictures, among all photos from them it may not clear so if you don't delete that kind of Photos then all are saved automatically into your library.
Would you like this tip on how to use burst mode on the iPhone? Then Like and Share it.
Get More iPhone Photography Tips: