🗓️
August 25, 2023
By ✍️
Jaysukh patel
Apple event for iPhone 6S and iPhone 6S thrilled to all apple lovers mainly for photographers, Developers and professional through different Apple Products launched with new iPhone 6S and iPhone 6S plus. Here you will get full detailed difference and features on use when available for pre order and ship to you on apple retail store or online.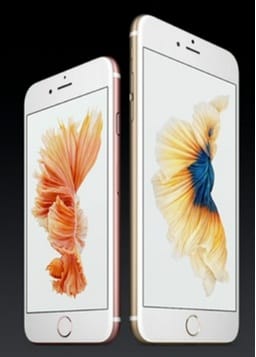 First apple will launch new iPhone 6S and 6S Plus in USA contract or unlock price base. And also other 11 countries are eligible for pre order new iPhone 6S and iPhone 6S plus on 12 September for get on or after 25 September. Other countries are Australia, Japan, Canada, New Zealand, China, Puerto Rico, France, Singapore, Germany, United Kingdome, Hong Kong.
Useful: Buy best iPhone 6S case and iPhone 6S battery case.
Comparison/ Difference between iPhone 6S and iPhone 6S plus
First I declare common features but new this time for new iPhone.
Both models are available in four different colors: Silver, Space Gray, Gold, Rose Gold (New added this time) in 16GB, 32GB and 128GB.
New iOS 9 installed, 12 MP iSight camera and 5MP front camera for face time.
For fast process: A9 Chip, Ultra fast LTE advanced Wireless
Force touch is impressive way to do work very fast compare to iPhone 6 and iPhone 6 Plus
Screen Resolution
1920 X 1081 pixel resolutions
1334 X 750 Pixel Resolutions
High contrast ratio
1300: 1, 1400: 1 for iPhone 6S and 6S plus
Wight and Dimensions
Height x Width x Depth: 6.23 in x 3.07 in x 0.29 in and 5.44 in x 2.64 in x 0.29 in for iPhone 6S and 6S plus respectively.
Weight
iPhone 6S: 6.77 ounces (192 grams)
iPhone 6S plus: 5.04 ounces (143 grams)
Processor Chip
iPhone 6S and 6S plus: Third generation A9 – 64 bit with M9 Embedded processor 70% faster
Locked – contracts base mode available in
AT&T
Sprint
T Mobile
Verizon
Wireless connectivity
Bluetooth 4.2
GPS
VoLTE
Wi-Fi calling
LTE Advance
Touch ID
Improved Second generation touch ID sensor
iSight Camera feature
Live Photos – Play photo moment on force touch
Noise reduction
Auto image stabilization
Brust mode, Timer Mode, Photo geo tagging
4K video recording
iPhone 6S screen protector: Screen guard
Apple didn't remove any of the features available in iPhone 6 and 6 Plus. That's all will added in new iPhone 6S and iPhone 6S plus.