Last Updated on Mar 24, 2018
New iOS upgrade in time to time, User interface Screen easier compare to older iOS version. Most helpful changes made Apple in recent iOS 9 are calling screen, Home app screen layout, Settings app and many more. Even 3D touch is more powerful and useful hardware functionality for to do long operation with ease. That will save your time or conjunction as well. Here I experienced about how we can manage call screen like iPhone call hold, Call to forward, and Create Group or conference Audio/ Video call from iOS 9 or later updated iOS version.
we are happy to help you, submit this Form, if your solution is not covered in this article.
Other mobile OS users must learn this from the first day; also utilize your iPhone in your profession and business.
Steps for iPhone call hold, forward to another call or Make conference call
When you dial number from dial pad with blue round call button, Next screen Show up all calling options on process call screen. In that case mute or hold call option use at any time on start a call or in-between call period.
Note: Hold call option on screen available for FaceTime audio/ Video or on Carrier call.
More Very useful options are: Mute call (Your voice can't at another side), Speaker (Listen loudly incoming voice to you), Search contacts in contact app, Add member for group or Conference call tap on '+' icon.
See the Facetime call iPhone Screen
During facetime audio call you can switch directly to video call without end call.
Carrier call iPhone screen
Note: iOS 7 or later iOS version, you can move to home screen without end running call or on to another screen by multi screen features.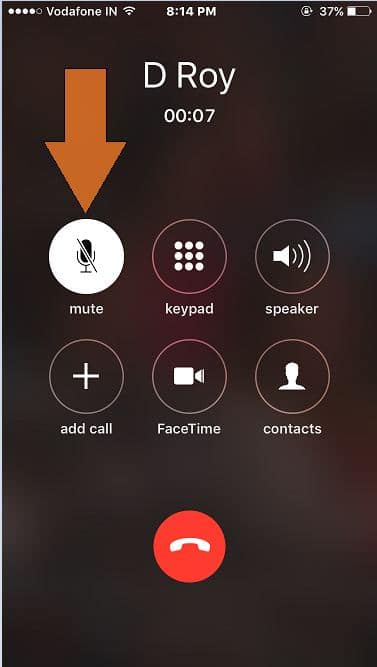 Premium Support is Free Now
We are happy to help you! Follow the next Step if Your Solution is not in this article, Submit this form without Sign Up, We will revert back to you via Personal Mail. In Form, Please Use the Description field to Mention our reference Webpage URL which you visited and Describe your problem in detail if possible. We covered your iPhone 12, iPhone 12 Pro, iPhone 12 Mini, iPhone 12 Pro Max, iPhone 11 Pro, iPhone 11 Pro Max, iPhone 11, iPhone 8(Plus), iPhone 7(Plus), iPhone 6S(Plus), iPhone 6(Plus), iPhone SE, SE 2(2020), iPhone 5S, iPhone 5, iPad All Generation, iPad Pro All Models, MacOS Catalina or Earlier MacOS for iMac, Mac Mini, MacBook Pro, WatchOS 6 & Earlier on Apple Watch 6/5/4/3/2/1, Apple TV. You can also mention iOS/iPadOS/MacOS. To be Continued...
Here, meaning of hold call is only mute your sound from your end, Not save minutes used for whole call. So, don't wait for long time, Make call again is the best option in place of iPhone Call hold or Mute.