🗓️
July 17, 2023
By ✍️
Jaysukh patel
Your iPhone 8 or iPhone 8 Plus, or iPhone X is sounding "static noise" or "crackling noise" or "Sounding low" in the earpiece. Are you landed on this page to resolve iPhone 8/8 Plus low call volume issue? Please follow this tutorial carefully.
It's annoying to listen to Static sound comes into the ear during the call. Shortly iPhone 8 and 8 Plus users used their devices on speaker mode to bypass this unclear call volume. I think it's not software issues, but somewhere done in old iPhone models and quickly fixed using some sound settings.
Let's follow this guide and terminate your problem in our ways,
iPhone 8 call volume too low Problems [Solved]
Click here to Subscribe our Youtube Channel
Note – No Call Volume, Are you testing on Unboxing iPhone X, iPhone 8, iPhone 8 Plus device, First Check and remove the plastic paper from the screen. [Double check this, it any layers on the Speaker or screen] this is the part of the packaging.
Solution 1: Increase Call Volume, not Ringer volume
How do I turn up the call volume on my iPhone 8? We can increase Call Volume only during calls running on the iPhone screen. Press and hold on the left Side volume up physical switch for increasing volume and Press and hold the Volume down button to decrease call volume on iPhone Speaker, Earpiece, or headphone.
Update iOS to latest version from the settings (Open Settings App> Tap General > Tap Software Update

(currently latest software is iOS 16 or later)

)
Also, Turn off Bluetooth that prevent auto-connect Bluetooth headphone. (Settings > Bluetooth > Turn off Bluetooth Toggle)
Solution 2: Enable Phone Noise Cancellation
This setting auto filters and Reduces ambient Noise on phone calls when you are holding the receiver to your ear.
Go to the Settings app on the iPhone.
Tap Accessibility.
Click on Audio/Visual.
Please Turn Phone Noise Cancellation toggle ON (Green means Active).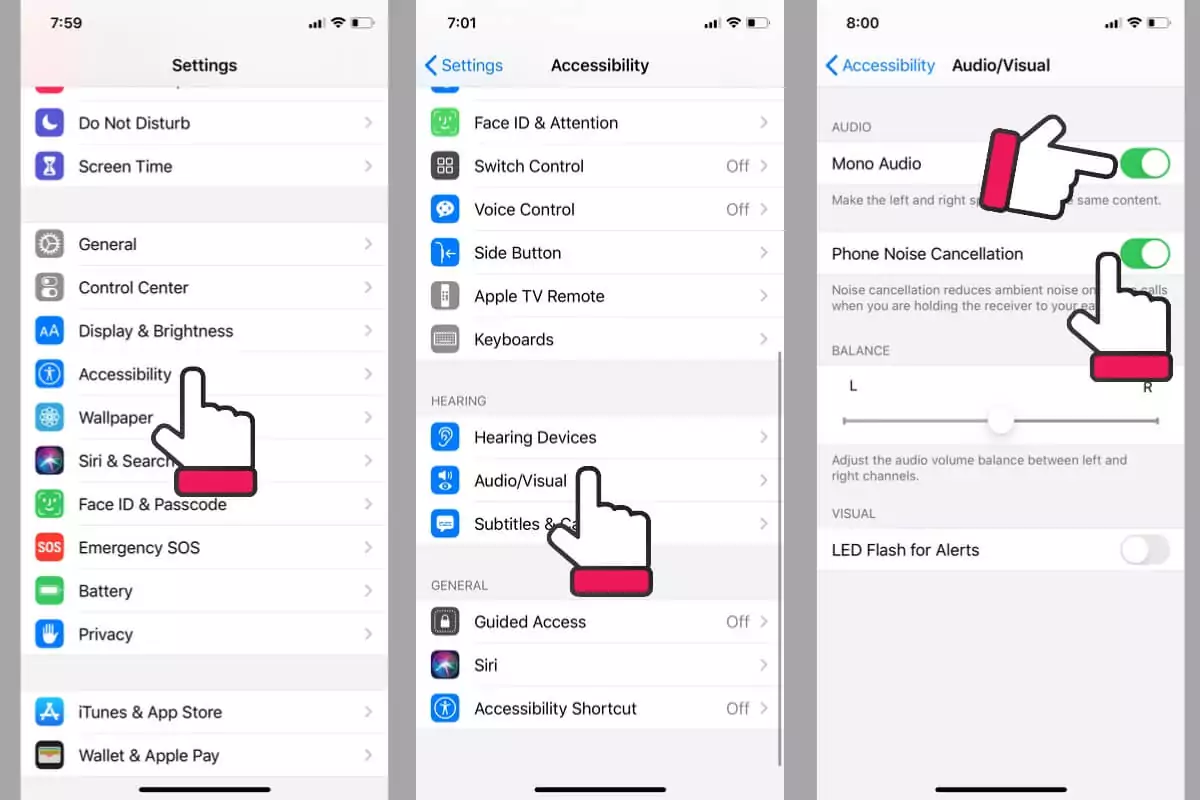 Watch the video below to learn more about Phone Noise Cancellation on your iPhone.
---
Get More: Fix iPhone Bluetooth call volume low.
Solution 3: Audio Call Routing Set to Automatic & Turn off Bluetooth
If you set audio or FaceTime call always uses on Bluetooth headset and try to listen to the speaker, then it will not work.
Open the Settings App that looks like a gear icon on the phone home screen.
Scroll the phone screen, click on Accessibility.
Now Tap on the Touch option,
Click on Call Audio Routing.
Choose Automatic.
No Sound on Phone Call: Turn off Bluetooth under the settings,
Open the Settings App.
Tap Bluetooth.
Turn off/Disable Bluetooth.
It might be a Bluetooth headset connected automatically at your office or home.
Also Helpful ♥: Learn This tutorial to Receive a call on your iPhone without Swiping
Solution 4: Are you using MFi Hearing Aids?
Apple made iPhone 8, 8 Plus, iPhone X for every person in the world, So blind people can customize settings for sound under this option. Check it is set up correctly and paired with Hearing devices.
Head to Settings.
Choose Accessibility.
Tap Hearing Devices.
Enable and Reconnect the device.
Also, Enable the toggle for Hearing Aid Compatibility
Solution 5: Clean the Speakers of your iPhone
Clean up your Phone Speaker grill mesh using Soft Toothbrush or Blow upon the speaker grill to Clean the speaker softly. Also, check and test sound periodically after clean. A thin and Soft Toothbrush easily removes dust or Liquid in the small air.
Solution 6: Turn Off Reduce Loud Sound/Volume Limit For Headphone on iOS
Reduce Loud Sound option on iPhone will apply the volume limit to output audio devices like AirPods or Bluetooth earbuds. This option will help to prevent hearing loss, By adjusting the Output volume to decibel level (75 decibels to 100 Decibels).
Open the Settings app on the iPhone. Now, Scroll to the Sounds & Haptics option.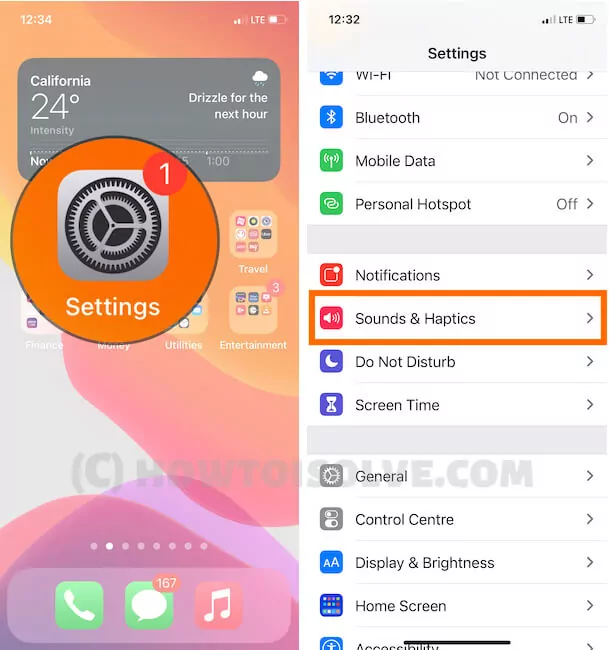 Next Scroll, and tap on headphone safety, and then turn off the toggle Reduce Loud Sound option.
Disable Reduce loud sound toggle or Adjust the volume level using the Slider.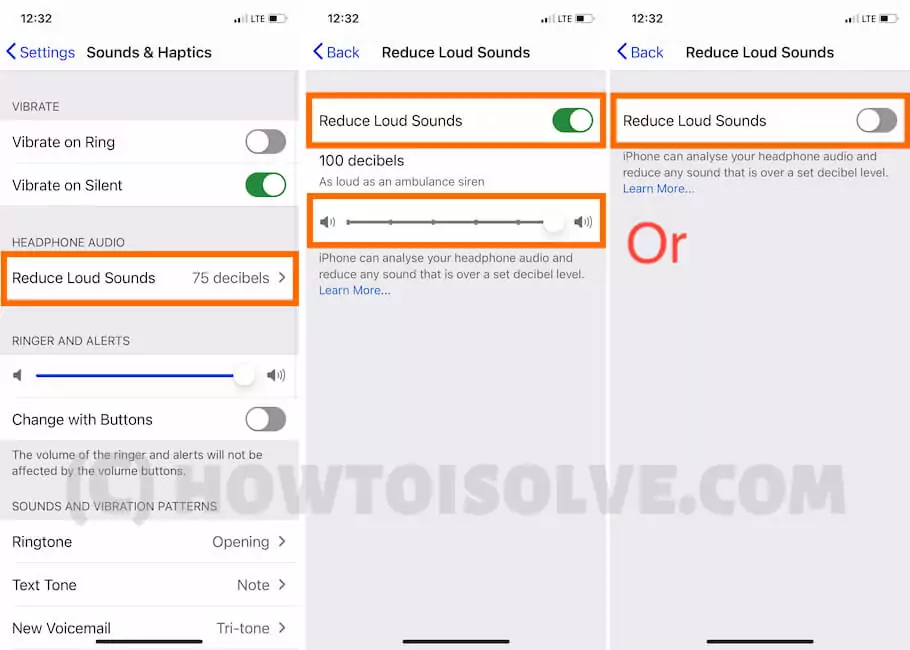 That's it.
Solution 7: Reset All Settings to the Default Settings
My iPhone 8 call volume was low all of a sudden. Try to Reset All settings option on the iPhone will not erase the user data but only remove iPhone system settings that we can customize after that easily. This option also helps to fix an internal software glitch that doesn't compatible with the Earpeace speaker.
Steps to Reset All Settings for iOS 15 & later version:-
Head to Settings app on your iPhone.
Tap on General > Scroll to Transfer or Reset iPhone.
Tap on Reset > Reset All Settings.
iOS 14 & Earlier:-
Open the Settings App
Tap General
Hit on Reset
Tap Reset All Settings.
During resetting the settings, your iPhone will reboot once. Now, Test and Check hope you fixed it.
Still, the Solution quality is low, Then try to Erase all content and Settings, Before that Backup iPhone, Because in this process whole iPhone will erase first. After the problem is fixed we can restore the backup. Follow the below steps for Erase All Content and Settings.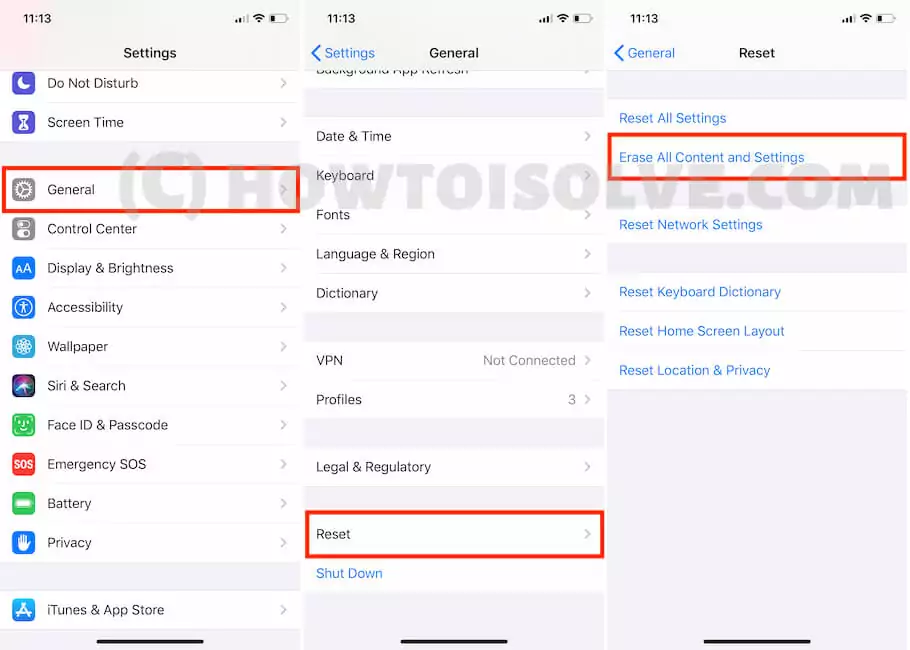 Open the Settings app on the iPhone.
Scroll to General and Tap on it.
Now, Scroll to last on-screen and Tap on the Transfer or Reset iPhone/ Reset option.
Next to Reset,
Tap on Erase All Content and Settings option.
Enter the passcode to verify.
After that, your iPhone will erase soon and Reboot once. So, Don't interrupt the process. Once you see your iPhone welcome screen, set it up like a new Phone and Do a Call test.
Once you fixed your problem, Restore from Backup on iPhone is called Restore iPhone.
Solution 8: Phone Speaker Damage (Hardware issues)
Recently, Apple confirms some effects on new models, which might be happening with your iPhone 8, 8 Plus. Contact the nearest apple support or Book a Genius bar appointment and discuss on the apple help desk via online chat or at the nearest apple store (Genius bar).
Check Here Your iPhone Warranty status online using a unique IMEI number.
---
Might be your iPhone hanging during the call
Based on my personal experience, I got disturbed while making the call and Restoring my iPhone itself (Photos album disappeared after update and process in restore on photos app). Also, check or test your iPhone 8/ 8 Plus running smoothly and as expected by opening some apps for the test.
iPhone 8 volume low when playing music
if you ever facing an issue like your iPhone volume going down when you playing music? Don't worry
Open Settings App > Tap "Sounds & Haptics" or "Sounds" > Now tap on "Headphone Audio" section, Choose "Headphone Safety"
Please Make sure the toggle for "Reduce Loud Sounds" is disabled.
If it is an On/Green color, then turn it toggle off by swiping the button to the left side.
iPhone 8 (Plus) Bluetooth volume low in car Spotify
Let's follow this article's step-by-step guide to fix low Bluetooth volume in-car music.
Try to Hard Reboot iPhone 8, 8 Plus, or "iPhone X"
Internal software issues we can immediately fix without changing the settings in most of cases. To Hard Restart or Reboot,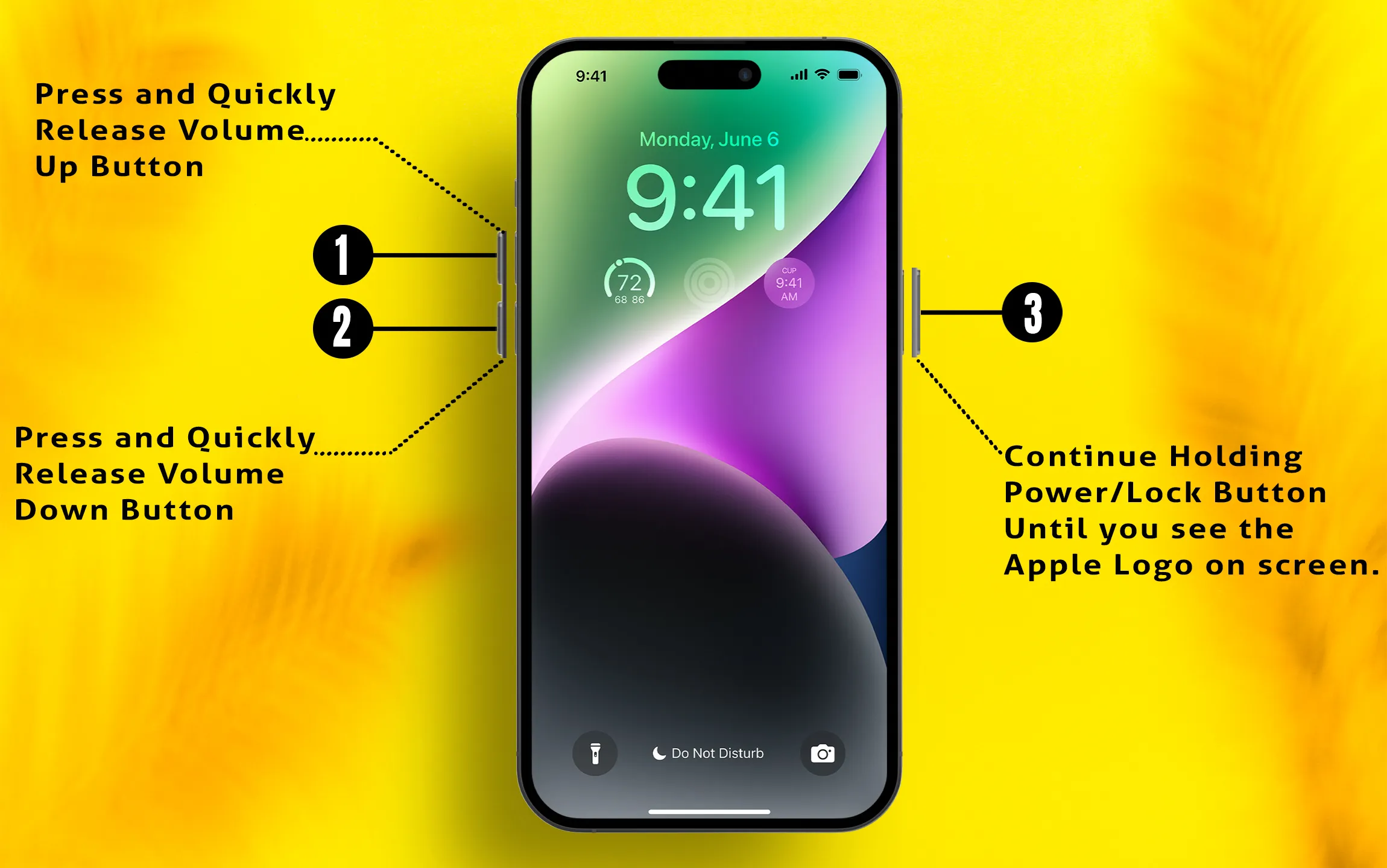 1: Press and Quickly Release Volume Up button,
2: Press and Quickly Release Volume Down Button,
3: Press and hold the Side Button until you see the Apple logo on Screen.
To Start the iPhone, Again press the Side button until the startup apple logo is on the screen.
Explore, How to Restart/Hard Reset iPhone 8, 8 Plus, iPhone X.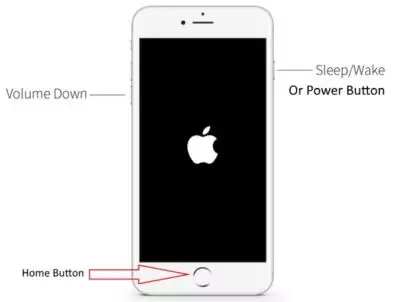 Next, press the Power button until the wakeup screen with the apple logo, Now test with a sample call.
if your iPhone phone call volume is very low, not solved, you should book a Genius Bar appointment. learn here how to make a genius bar reservation.
Above all solutions are beneficial for fixing Low Call Volume on iPhone X, iPhone 8, iPhone 8 Plus Sound Problem DIY. Ready to share and comment on the below for more help from us.