🗓️
August 31, 2023
By ✍️
Jaysukh patel
Are you having a hard time with your Apple Magic Mouse? Does your Apple wireless mouse get disconnected often? Consider reading this blog if you want a permanent solution to fix your Magic mouse.
All new Upcoming macOS is a significant new update. We all were very excited. But, the latest updates rarely run flawlessly, and macOS is no exception.
People are annoyed with the frequent disconnections of the Apple Magic mouse after updating to macOS Monterey. The mouse either stops working, turns off suddenly, or does not scroll correctly (Change Scroll Direction on Mac).
We have quick fixes for you if you face any of these issues. The solutions are easy, and you can do it yourself. So, let us dive into the hacks to fix your Apple Magic mouse not working.
Also Buy: Best Apple Magic Mouse Accessories
Tips to fix the Apple Magic Mouse not working on the Mac issue,
First, Enable Apple Mouse Keys
As your Magic mouse is not working correctly or not working at all, you will need an alternate mouse. If you don't have an alternate mouse, you can enable mouse keys on your keyboard.
For this,
Press Command + Option + F5 to open the Accessibility Shortcuts menu. Next, press the Tab key to show the Mouse Keys option. To select the Mouse keys, press Space. Finally, press Esc to save your changes.
Can't Connect to Magic Mouse [Primary Solutions]
You have paired your Magic mouse with macOS, but it is still not connected. There might be some software issue, or your Bluetooth is not working. You can fix this by following these simple hacks.
➡️ Make sure your Magic mouse or Trackpad is not in charging mode. During charging, we can't use the mouse or see the Cursor on the screen.
➡️ Turn Mouse ON and Off- Turn your Apple Magic mouse off and turn it on again. The mouse has a switch on the back edge. Slide the switch down, and the green mark will turn off to turn it on. Slide the switch up to turn on the device. The green mark will show. Also, Keep your Magic mouse on charge with a direct Wall socket.
➡️ Check the Bluetooth- Turn the Bluetooth off and after a while, turn it on again. Go to System Settings/Preferences in the Apple menu and click on the Bluetooth. Click on the button saying "Turn Bluetooth Off/On"  to reset your Bluetooth. Try to connect your mouse again. 
➡️ Pair again- Unpair and try to pair your magic mouse again. You can see the X in front, where the name of your mouse is written. Click on the X. Here's how to connect the Mouse Using Keyboard only.
➡️ Already connected- Check the connections of your Apple wireless mouse. Disconnect any device already connected.
➡️ Turn the Wi-fi off- Check if your macOS wi-fi is off. Maybe the wi-fi hinders Bluetooth connections. Turn off the wi-fi and connect the magic mouse again.
How to Solve Magic Mouse isn't Scrolling?
If you are having a hard time scrolling down your websites with Apple's magic mouse, you can try these fixes. Check which hack helps you to get your mouse back to normal.
To Adjust the Scrolling speed in MacOS
macOS Ventura, Sonoma:-
Step 1: Go to the Apple Logo > System Settings.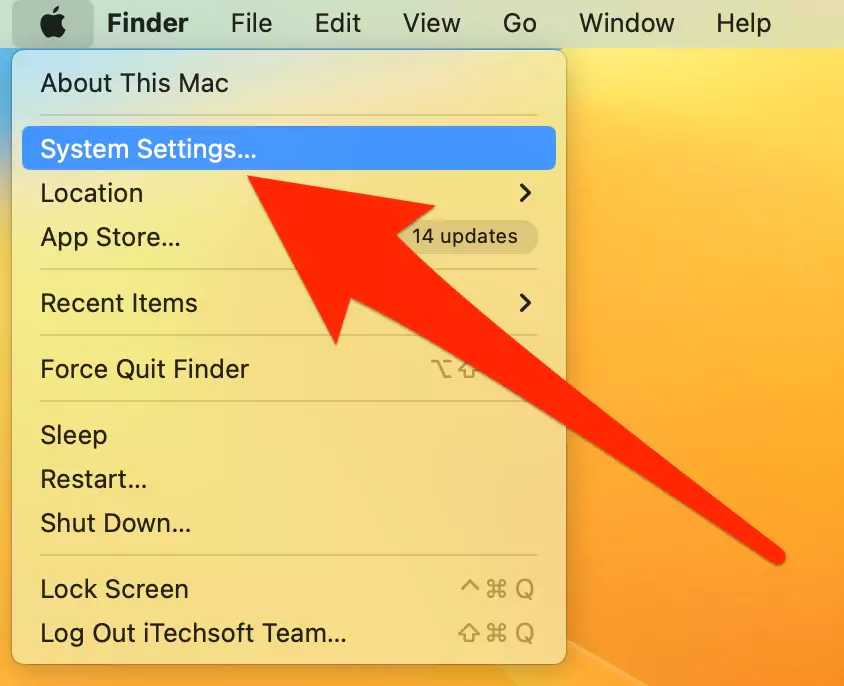 Step 2: Next, Open Accessibility Option > Pointer Control.
Step 3: Select "Mouse Options…" > Change Scroll Speed "Increase or Decrease" or See the option "Use inertia when scrolling" to turn on and turn off.
Step 4: That's it.
macOS Monterey:-
Step 1: Go to the Apple logo from the top menu > System Preferences. Find and Open accessibility > Pointer Control.
Step 2: Click on Mouse Options > Scrolling Speed. Move from Fast to Slow or According to your Visibility comfort.
Step 3: That's it.
To Adjust the Scrolling Direction
Go to System Preferences (Settings on MacOS Ventura) from the menu and click Mouse. Here you can adjust the scrolling speed.

Scroll direction: Natural, You can turn on the Natural scrolling option from the Mouse preferences tab.

Wipe or clean the magic mouse at the bottom. Some dirt or others may stop touch detection.
How to Solve the Magic Mouse Left/Right Click Not Working?
People often complain about their Apple magic mouse's left or right-click not working. see how to enable the right-click on your Mac mouse, There is an easy fix for this.
On MacOS Ventura: How to right-click on a Mac magic mouse
Step 1: Go to the Apple Logo > System Settings.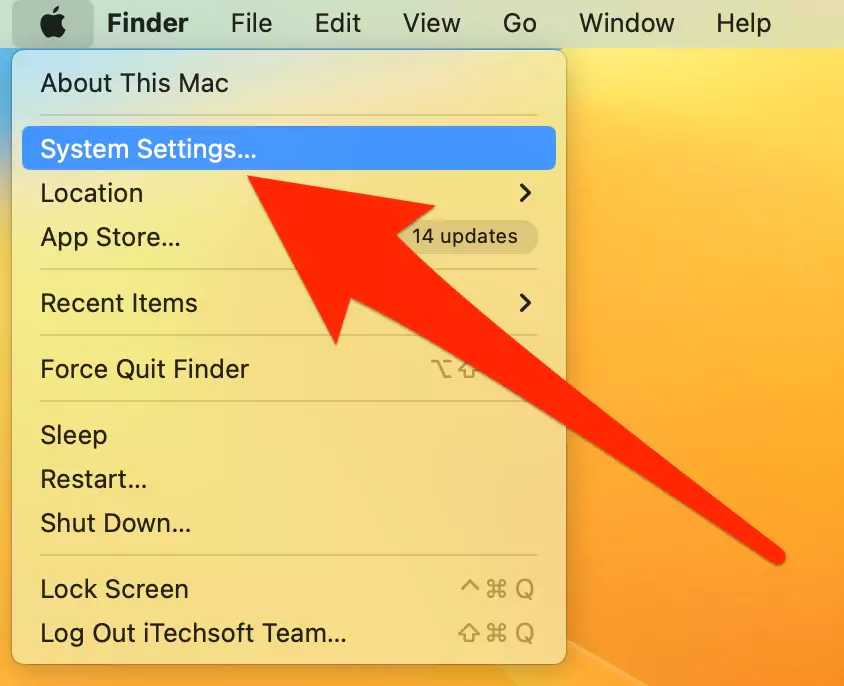 Step 2: Scroll to Mouse Option > Under the "Point & Click" section.
Step 3: Choose "Click right side" for "Secondary click".
Step 4: Now, a Right click is active for your Mouse.
On MacOS Monterey
Step 1: Go to "System Preferences", select "Mouse". Under the "Point & Click" tab, check if the Secondary Click option is enabled. 
Step 2: Click on the drop-down menu, and set the "Click on the right side" option active. It will let your right-click work normally again.
For left-click, set the "click on the right side" option active.
How to Solve Magic Mouse Random Disconnections?
Does your apple magic mouse disconnect or lose connection more often? Or sometimes it won't turn on. It may be because of battery issues. Follow these hacks to fix it.
Solution 1: In First Generation Magic Mouse:- Check if the batteries of your Magic Mouse are correctly placed. The Magic mouse battery compartment is a bit oversized. As a result, batteries lose connections with connections. Remove the batteries and put them back. It might help turn on the Apple Magic mouse. Check if the batteries are old, replace them with new ones.
You can check if the mouse has a problem with the battery, lift the Magic Mouse off of the surface. If the green-color LED power light blinks, the batteries are probably loose.
Solution 2: Check if your mouse's battery compartment is clean. Suppose there is any dirt, oil, or other pollutants that may hinder the connection. Keep your Magic Mouse battery compartment clean and free from dust. You clean this compartment using a wet cloth.
Reconnect the USB Receiver
If you use the Apple wireless magic mouse, disconnect the USB receiver. Then, reboot your Mac, and reconnect the receiver. It will help resolve any issues with the device. If you use a USB hub, ensure the USB receiver has sufficient power. Connect the receiver directly to a USB port on the Mac itself.
How to Solve Apple Magic Mouse Tracking Speed?
Is your Apple Magic's cursor speed very slow or very fast? You can fix this issue using these hacks.
Fix the Magic Mouse Tracking issue, By default Mouse tracking speed is too slow on Mac. Let's increase mouse tracking speed on Mac.
Solution 1: You can adjust the tracking speed of the magic mouse in macOS.
On MacOS Ventura
Go to the Apple Logo > System Settings. Next, Select Mouse > Point & Click > Tracking Speed "Make it slow to fast".
On MacOS Monterey & Earlier
Go to System Preferences from the Apple menu. Click on Mouse. You will see the slider like in the image below. You can adjust the speed by moving the slider. Move it towards Slow to lower the speed and towards Fast to increase the speed.
Solution 2: Check the sensor of your wireless mouse. If there's any dirt around your mouse, blow it out. It may affect the sensor of the magic mouse.
Mouse Disappears on Mac
Mouse Cursor or Pointer is too small on big screen iMac [27 inches or 24 inches, External Monitor] with 4K, 5K or 6K resolution display. That's normal if we can't change the accessibility settings on Mac. But Now, MacOS has pro options to change cursor size and color from the Mac system preferences settings. Let's find the solution that works for you from the given below steps,
Keep your Magic mouse charged enough.
Shake your mouse to quickly find the mouse cursor location on the Mac screen, or Change the pointer size on Mac from accessibility settings. Go to the Apple Logo from the top menu > System Preferences/System Settings. Find the Accessibility > Display > Pointer Tab.
On MacOS Ventura
On MacOS Monterey
Enable the checkbox option for Shake mouse pointer to locate.
Also Make Pointer size large using the slider bar, Normal to Large.
Then Select "Pointer outline colour" and "Pointer fill colour". Try these adjustments and quickly find mouse cursor on mac screen
Enable Shake Mouse Pointer to locate Option, Quickly move the mouse pointer back and forth to make it bigger. Go to the Apple logo > System Preferences > Accessibility > Display > Enable checkbox "Shake mouse pointer to locate".
Some more Workable solutions:
Delete the Bluetooth .plist files
If your Magic mouse is still not working, try Deleting Property List files. These files may be corrupted and affect Bluetooth connectivity. To remove the preference list files:
To find the preference list files, choose Go from the Finder menu, then Go to Folder.
Enter /Library/Preferences, and then click Go.
Delete the com.apple.Bluetooth.plist file.
Again, Go to Folder from the Finder Menu.
Enter ~/Library/Preferences/ByHost, then Go.
Delete com.apple.Bluetooth.xxx.plist file.
Shut down your Mac and restart after a few seconds. the New Bluetooth file generates in the system folder.
Update the System Software on Your Mac
Any pending system software updates may prevent the mouse from working correctly. Check for the pending updates and install them. You can check the updates by following these steps:
On MacOS Ventura
Go to the Apple Logo > System Settings.
Next, Click on General > Software Update.
Download and install the New macOS update.
On MacOS Monterey & Earlier
Open the Apple Logo menu and select System Preferences.
Select Software Update.
Select Update Now to install available updates.
If none of the above hacks fixes the problem, there may be some hardware or significant software issue. You should contact the Apple support center or consider purchasing a new mouse.
Contact Apple Support
Live Apple support is always available on your Call, Mail, or Nearby service center visit. Get the right information about your device's software and hardware problem just like the Apple Magic mouse. if your problem is really serious and genuine then apple will replace or repair your device under terms and conditions while you purchase the device.
Faqs
How Do I restart my Mac without a mouse?
When your magic mouse is not connecting or not working, you can restart your macOS using these keyboard shortcuts. Press Ctrl + Command + Eject, and your macOS will restart.
Why is my Apple Wireless Mouse not charging?
If you have a chargeable Apple wireless mouse and it's not charging, it may be due to a few reasons. Maybe your charging cable or adapter is not working, and you need to replace them. Or there may be dirt collected in the charging socket of the apple magic mouse. Remove the dirt, and it will start charging.