🗓️
November 24, 2023
By ✍️
Jaysukh patel
Unable to start Personal Hotspot on your iPhone? Don't worry. "iOS Personal Hotspot is worth tool to share the internet between devices using Wi-Fi, Bluetooth, and via USB cable. It's straightforward to pair and share networks along with your friends, family members, or on your other nearby devices like Mac, Windows laptop, iPad, and much more. Each year Apple rolls out a brand new operating system. But it arrives with little fat, and one of them is Personal Hotspot disappeared. So are you facing personal hotspots missing after updating iOS on iPad/ iPad? Don't worry. Get here, best in the best troubleshooting to get the icon back.
Personal Hotspot is not a software update bug, but it also could occur by the carrier service provider. So your first duty is to make sure that your carrier is providing you personal hotspot service.
Note: The Cellular data must be turned on. Otherwise, Personal Hotspot Settings appear grayed out on iPhone or iPad Settings screen.
Also, check: Windows Won't connect to iPhone Personal Hotspot.
Real fix iPhone Personal Hotspot Missing or PH is Gone on iPhone
Now Follow given below ideal ways and get back iOS personal Hotspot missing on your iPhone or iPad (Wi-Fi + Cellular)
before following the steps, you assure that your phone software is up to date. A new iOS update is available for a bug fix. Check for software update: Go to the Settings > General > Software Update. Install the latest firmware to resolve the personal hotspot issue 2023.
Get more: Full guide on how to set up a personal hotspot
Ask Your SIM Provider
Personal hotspot service depends on your Carrier, make sure and contact the help desk for a Personal hotspot is included in your Plan Becuase it's limited to data sharing. Might be disabled by the carrier. if everything is okay then follow the other troubleshooting.
💡 The unlimited data plan will not allow Hotspot features in AT&T, Sprint, T-Mobile, Verizon, or Other Mobile carriers in the USA.
Several users reported, After switching to the unlimited plan, the Hotspot option is missing from iPhone settings.
Set Uername for personal hotspot
Open Settings App
Click Mobile/Cellular data
if you have a dual sim phone – choose a sim under the data plan section, here go to with Vodafone instead of Jio carrier
Now tap mobile data network, next under the

personal hotspot section

– enter a username. After this, tap on Back to save the setting.
Now go back on the settings app, underneath of the mobile data, you can see hotspot settings. Still, you don't appear Personal hotspot setting in the settings app, at least, force quiet settings app and re-launch the settings app.
That's it.
What name can I give for a personal hotspot?
You can give any name for Ph that you want to see as a hotspot name, funny hotspot name get here –
if there is an internal bug or software issue then Hard reboot works in most cases.
Hrad Reboot Your Smartphone
Quickly Press and Release Volume up button and Volume down button. Now, Only Press and Hold on side Power button untill you see the apple logo on screen. Recheck the Personal hotspot settings.
Open the settings app > Personal Hotspot and Enable it.
That's it.
Fix #1: To Get Back iPhone Personal Hotspot is Gone
#1. Open the Settings app on your iPhone or iPad (iPad Mini, iPad Air) Home screen.
#2. Find Cellular/Mobile data you can appear underneath Bluetooth Settings.

if in your iPhone, two sims installed, then
Go to the Settings App – Tap Cellular, Choose one of the Sim – next to a cellular data network– Add Apn settings that you can get in the given below pictures.

#3. Tap on Cellular Data Network to go for APN Settings.
→ For iOS 11 users > Tap Cellular Data Options and tap Cellular Data network.
#4. Next, You have to scroll down the screen till you appear Personal Hotspot section, Enter the Same APN as on your cellular data APN.
Now go one step back; you will get the personal hotspot in Cellular/ Mobile Data under Settings.
Note: "Enter any username, no matter what as it will get deleted. And go back to Celluar Data is solved the issue."
That's it!
Hopefully, you got it solved. However, if you persist in the same problem, then try below given other workarounds.
Troubleshooting iPadOS Personal Hotspot in Family Sharing
Personal Hotspot upgraded into Instant Hotspot in the latest iOS; here in this tutorial, I explained how to Use Personal hotspot in Family Sharing quickly and Automatically connect hotspot device. Also, check out some troubleshooting that causes errors like Hotspot device is not showing on Other Family devices under wifi, Could not Find the Network, Remote Hotspot Failure – Unable to start Personal hotspot iPhone, and the solution for me is Hard Reboot my Both the device.
In the Below image, iPhone X is Hotspot Device, and My iPad uses the iPhone internet using Family Sharing Personal Hotspot.
To use Family sharing Personal hotspot, Your Family devices should be added in Family Sharing Devices. Settings app > Tap on Your Profile Name > Scroll to Family Sharing > And Find the device name.
Both Device should be near
Comment your issues in the box or submit your query on the Questionary page.
Fix #2: Hard Reboot your iDevice
To hard reboot iPhone or iPad,
iPhone X and later Model [ to iPhone 13 series]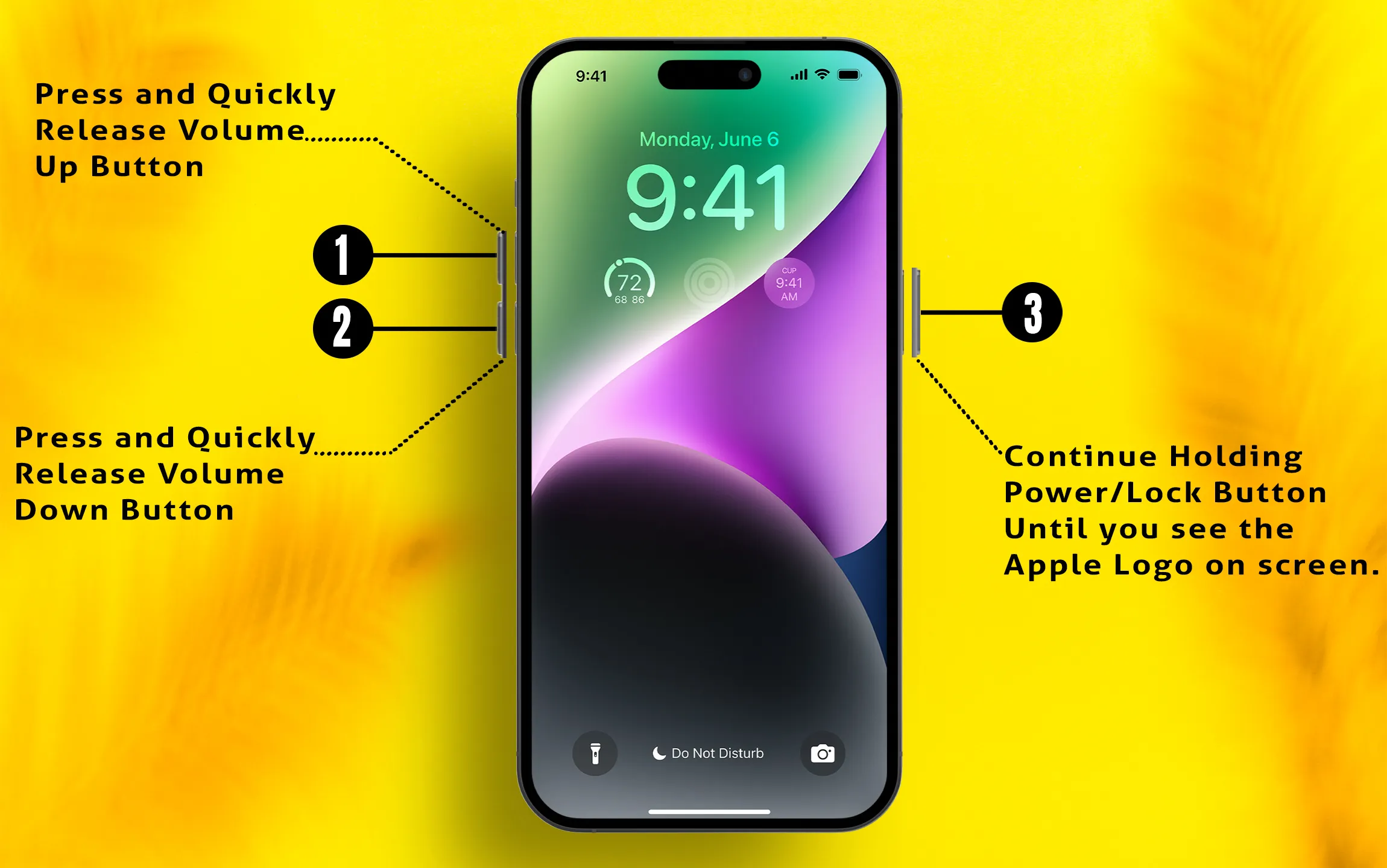 Quickly Press and Release Volume Up button and Volume down button. Until you see the Apple logo on screen after the black screen.
iPhone 6S and Earlier:-
press and hold on to the Sleep/Wake and Home button simultaneously until you see the Apple logo. Then Restart your iOS device again with the same buttons.
Now, Check out personal Hotspot under cellular Settings.
Get Her Tip for your Phone: How to hard Reboot iPhone Tip for All iPhone models.
Fix #3: Reset Network Settings on iPhone
Note: these steps will Delete all Network Settings, including Wi-Fi passwords, VPN (Virtual private network), and APN Settings that you've used before, and return them to factory defaults.
#1. Launch the Settings App.
#2. Navigate General.

#3. Next, you have to scroll down the Screen until you get in

iOS 15 screen

– "Transfer Or Reset iPhone" or

in iOS 14 and erlier screen

tap Reset option above the Shutdown (if you've iOS 11 or later iDevice)

#4. Tap on Reset and hit on Reset Network Settings
You will be Prompted Enter passcode –Tap on Reset Network Settings and make sure.
That's it!
Fix 4: Check whether Cellular Data working or Not!
Also, Check Cellular/ Mobile Data connectivity on iPhone, iPad. Browse in your Browser and use internet speed test tools.
Quick Links:
Is your iPhone data not working after the latest iOS update? Don't worry. Get Fix below on Cellular data not working on the newest iOS.
Drop your feedback in the comments concerned what workaround was helpful to get back the missing Personal Hotspot on your iOS device?
To Enable Personal Hotspot on This Account Contact Carrier on iPhone
To Enable Personal Hotspot On This Account Contact Carrier iPhone at&t
Solution #1- Enter Value For personal Hotspot
Setting App > Tap Cellular > Tap Celluar Data network > Scroll down the screen to access the personal hotspot section and enter any random value (APN, Username, and Password), then go back to the settings to save.
If the note is useful, then go to the next solution.
Solution #2- Reset Network Settings
Settings > General > Reset > Reset Network Settings > Confirm Reset Network Settings
Solution #3- remove and re-insert Sim card
Use the Sim ejector tool to remove the sim card, the re-insert card.
Solution #4- Update Carrier Settings Udpate
You should check any pending carrier update available. if any, please update, get more from here
Solution #5. Reset All Settings
Settings > General > Reset > Reset All Settings > Confirm Reset All Settings
Solution #6. Update your iPhone Software Version
Settings > General > Software Udpate
Solution #7. Contact your Celluar Providers
Users reported To Enable Personal Hotspot On This Account Contact Carrier iPhone at&t, Verizon, carrier Telkomsel, carrier Vodafone, Digi, contact giffgaff, EE, etc.
I hope this article was beneficial for you. Thanks for reading me!
Or if you have any other way, then share with us and be helpful to others. Of course, you also contact us on Facebook, Twitter."