🗓️ November 10, 2020 By ✍️ Jaysukh patelAre you looking for a way to manage your Zillow and Trulia Leads at one place on the go? Learn this post and do your job quickly for all time. Are you a real estate broker? Do you wish to make yourself an honest and fast reply for listing? The last question is, are your works with Zillow and Trulia real estate buying and selling sites. So use Premier Agent to Manage Zillow and Trulia App on iPhone and handle both sites on the go anywhere.
You will have to download Premier Agent app on your iPhone, iPad or Android Smartphone. The great for real estate businessperson, especially who is a real estate broker as the profession. Real estate brokers can easily do their work on this modern agent tool called Premier Agent. This tool easily access it anywhere you are for instant on the go with your Smartphone, on the desktop, etc. so it does work for more buyers, more sellers, and more business. They are easily listing all properties on sites like Zillow or Trulia.
Guide to Download & Install Premier Agent to Manage Zillow & Trulia At one Place on iPhone
Step 1. Launch App Store from your iPhone or iPad home screen. [If you not sign-in, please enter your Apple ID and passcode.] – This app might no longer available on the app store
Step 2. Tap on Search icon appear bottom navigation bar and enter text Premier Agent into the above search bar, then tap on getting ext to the app and tap on install.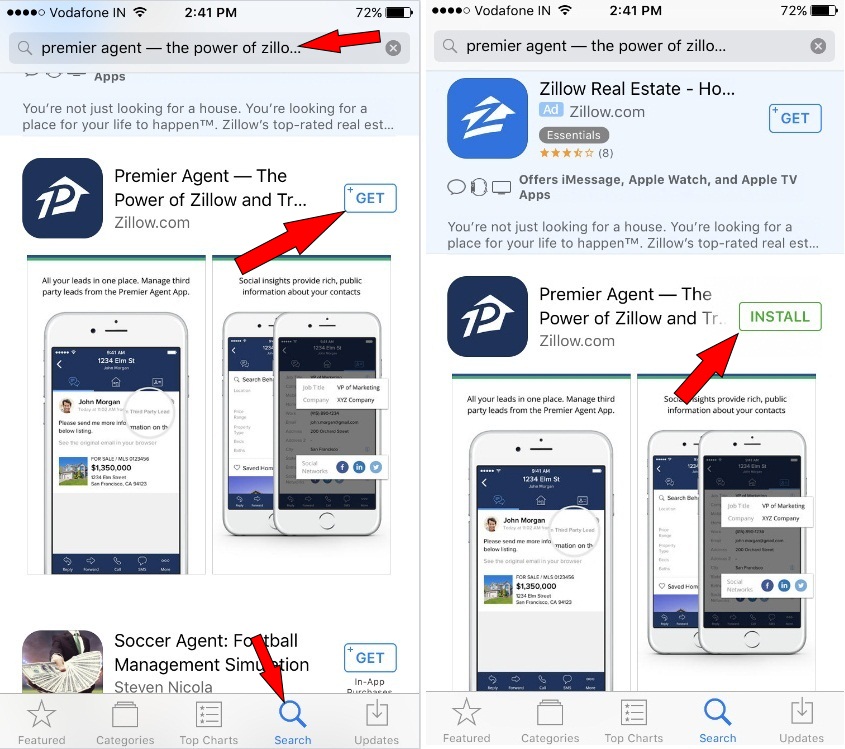 Step 3. After the installed, follow on-screen instructions and enter your Zillow login credentials.
(Here Zillow login information is that you are using login details on official Zillow website.)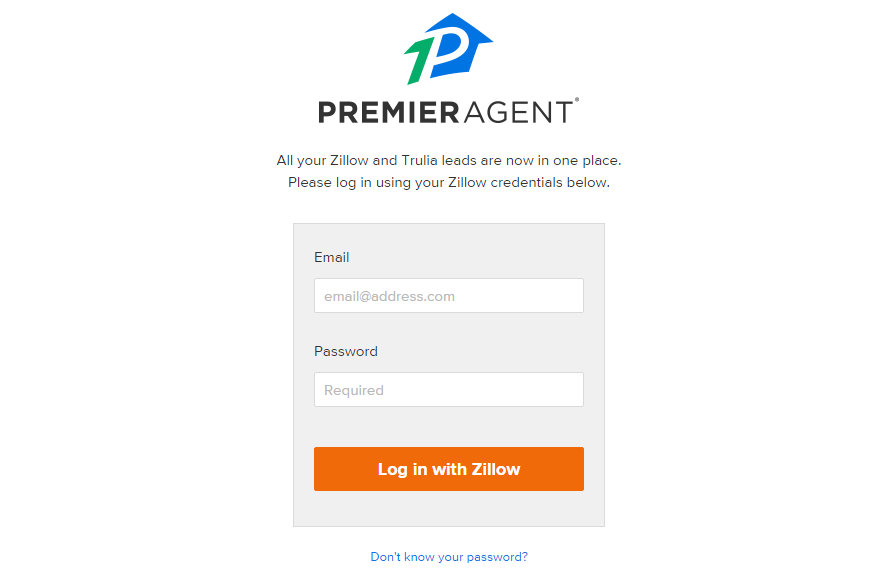 Now you efficiently manage and monitor your all leads with a suite of features developed for the agent or broker on the go.
Features: connect your Gmail account to integrate third-party leads with the premier Agent App easily.
What feature you also expected in Premier Agent to Manage Zillow & Trulia? Let's reply in the comment below.
Stay tuned with us to get more update on this topic.