Last Updated on Dec 2, 2020
Boot camp on the Mac system is a great interface for a different desktop OS. It's officially run another desktop OS (Windows 7, Windows 8 or Windows 10) beautifully. This option also allows removing the whole partition, System files and Data file remove easily and restore space in your Mac primary system. It will increase your Mac performance and User behavior in working time. So you can remove windows Boot camp in just a few clicks.
we are happy to help you, submit this Form, if your solution is not covered in this article.
Your system is running on Windows with Mac using Boot camp partition. But for remove Windows Boot Camp you must need to do only from OSX Platform. Restart your Mac, immediately Press and Hold down the Option key until you see Startup manager -> Double-tap on Macintosh HD icon.
Before you remove Boot Camp partition must keep whole data backup (Files/ Folders) on External Drive or Online cloud storage. Once delete Boot Camp has no option to recover it.
Useful: Optimize Storage space on macOS Sierra
Steps for Remove Windows Dual Boot partition From Mac Using Boot Camp
1: Launch Finder window on Mac. Open Boot Camp Assistance from the Application > Utilities folder. Or Search Boot camp from spotlight search (Command + Space).
2: Next, Tap on the continue button.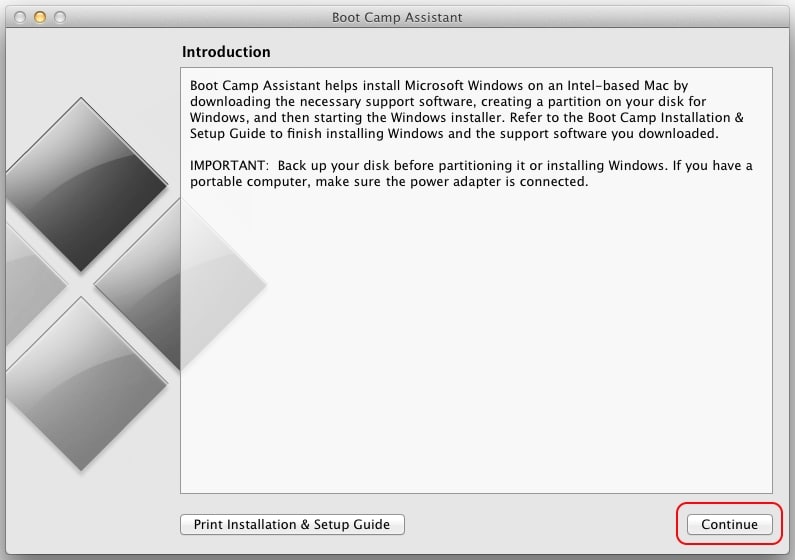 3: Choose "Install or Remove Windows 7". To add new windows Partition or Remove Existing windows Partition you should go with the same Option.
4: Next, Tap on Restore button – This option proceeds for a move all space into mail OS X Storage.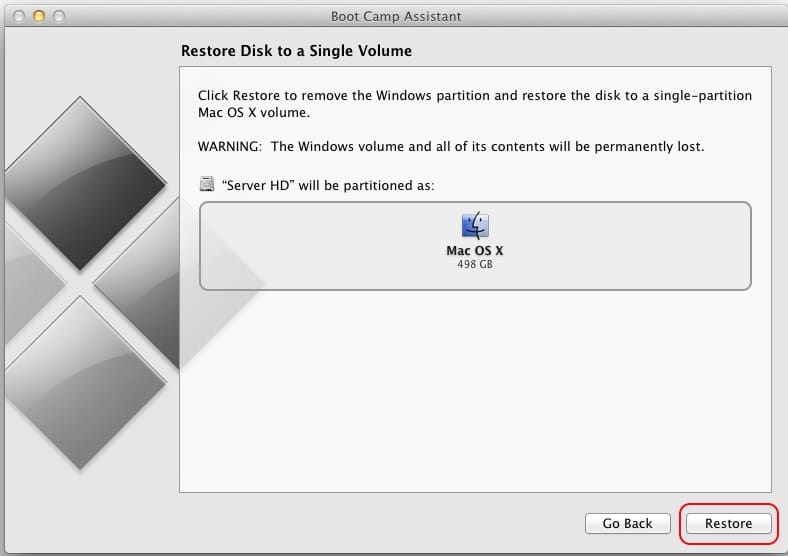 5: Enter Login password, for verification and make necessary changes. Wait for 5 to 7 minutes to complete process no longer wait and quite speedy than expected.
Finally, tap on "Quit" to complete that.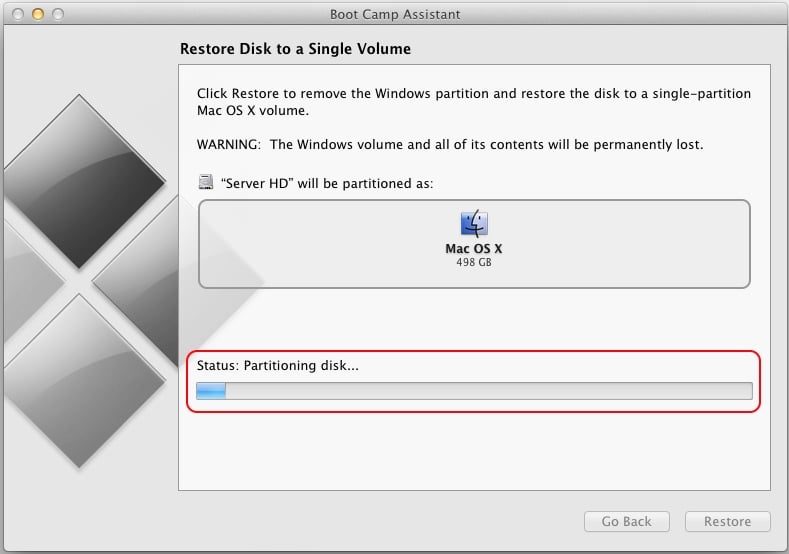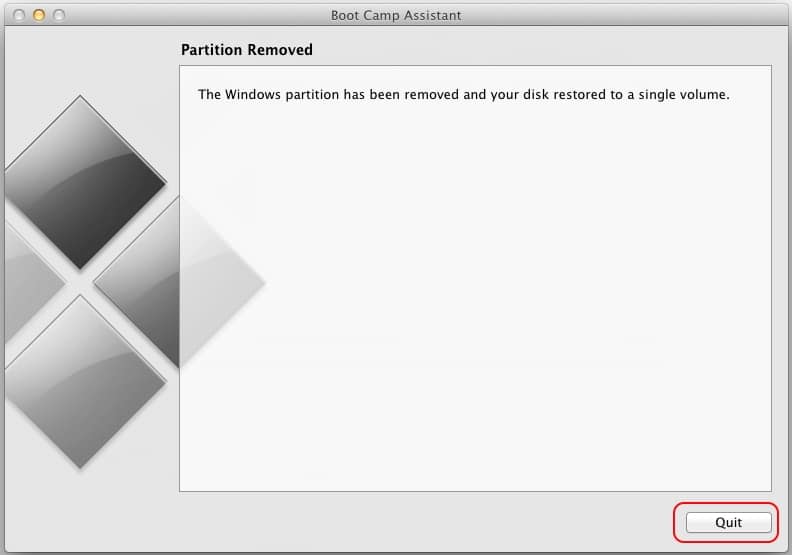 Above steps helpful on mostly all macOS system available Boot Camp: MacOS Catalina, OS X Yosemite, OS X EI Capitan, macOS Sierra installed on iMac, MacBook, Mac Mini or MacBook Pro/ Air.
Also Useful: Auto unlock Mac Using apple watch
Share your experience with us on, what you experience after Remove windows Boot Camp from the Mac system? Connect on Facebook, Google+ or Twitter and happy surfing.