🗓️ November 12, 2020 By ✍️ Jaysukh patelNow in the new latest iOS much more core improvement that's related to your healthy sleep. Your iPhone will collect real user's sleep data from the clock apps and the Health app. Also, we have the most valuable convincingly sleep analysis iPhone apps from third-party developed presently in the app store. Before this time millions of users are using and increasing the numbers, because after the use of Sleep tracking; Report gives an excellent result in body health and fitness. Here I gave detailed features of all app that's compatible with the official iOS health app.
In new clock app features, Bedtime section saves user's data and store in Health app history. And other Sleep analysis apps use for generating your precious report and expert guide. Useful for All iPhones unlike iPhone 12 Pro/Max/Mini, 11Pro Max, XS Max, XS, XR, X,8,7,6S, SE, and models.
Top Best Sleep Analysis iPhone Apps: Health App Compatible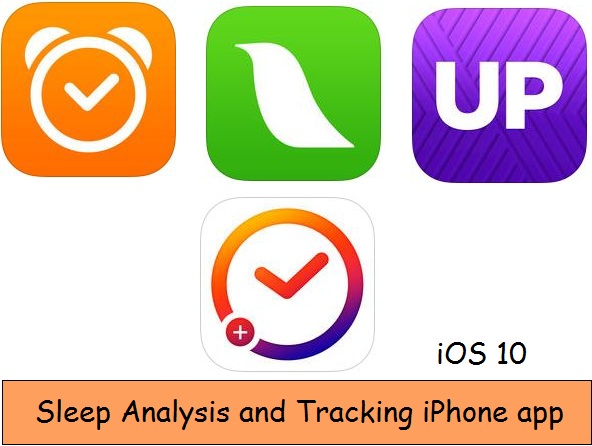 Get the Expert guide and sleep research guide that's remove your all bad habits day by day, Through Quick notification/ Alert and Report.
#1. Sleep Cycle and Alarm Clock
Pass Natural and Relaxed Bedtime on each second in your sleeping time. Most popular Because of world's smartest clock app and Sleep cycle guide app. This app monitor sleep movements and Vibration coming to your App installed the device. So, keep it on Floor or Bed and Near to your distance.
This app uses accelerometer or microphone to know real-time body sleep phase. Compatible with health app, also monitor heart rate in Free. Premium support gives the online backup option, and more see in below link,
#2. Lark – Personal Weight lose Coach
Lark is Personal Sleep tracking and analysis app for Free and Premium members. Coach yourself on health Fitness, Wait to lose and Diet. Because Lark keeps an eye on your every moment of your life, Exercise, Diet, Calories you take and Sleep. Profitable full enjoyment from 24/7, Reputed coaching Expert guide in Top University Professors, Olympics.
Apple Watch compatible best suite on user's requirements and controllable from your wrist, feel Batter and Stay Healthy with Lark.
#3. UP – Smart Coach for Health
Cover up your all health-related problem from main problem sources. Like Heavy Weight, Wrong Diet Direction, Unhealthy sleep and more. UP Smart app for iPhone is best for Sleep analysis, Heart rate monitoring, Workout. JAWBONE fitness tracking is official gadget more compatible with this tracking app. Know healthy heart rate for your body and follow the expert guide to reach your goal.
#4. Sleep Time+ Sleep Cycle and Clock app
Sleep Time+ is iPhone health app available in top best Sleep analysis iPhone apps. From the report, 35 million users are active on Sleep Time+ app. Natural Alarm clockwork on gesture, Sleep cycle overview, Custom, and Preset graphs, Official Health App compatible.
Premium section allows you to learn HD videos, Regular Email notification, Motivational Guide and Tutorial.
Enjoy and give your review on which one is best for suggesting your friends in Sleep analysis iPhone apps. Share it on your social Profile and update your old buggy app for iOS especially.
Get Here how to Export Apple health App data on your iOS device