Snapchat is a Social app from there we can share our beautiful picture with our Friends and Publicly for the Entertaining, Business and Personal Memory. Sometimes we need to take a photo silently; According to Developer preview, Snapchat for iPhone is Stunning compare to Other Operating Systems like Windows or Android. We can take a Crispy photo on Snapchat in a single attempt and share it directly on a Snapchat app using internet camera settings; This camera is built-in, Snapchat camera programmed very well to take a beautiful photo that smooth all the unwanted marks and appearance on body and locations automatically. So Some people are like to use a camera of Snapchat and ignoring iPhone's official camera app. And now Question is how we can take Snapchat camera sound off on iPhone/iPad?
we are happy to help you, submit this Form, if your solution is not covered in this article.
Same ways you can also Mute or Turn off Instagram Camera Shutter sound on iPhone XS Max/XS/iPhone XR or Other iPhone model.
2 Methods for Snapchat Camera Sound off on iPhone/iPad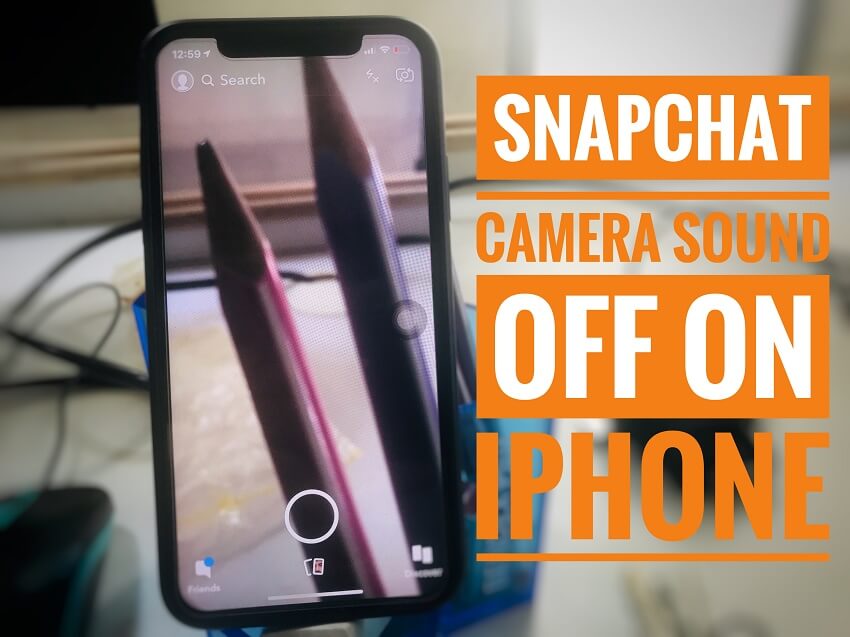 1: Quickly Turn off Using Side Button: Mute/Unmute Switch
Check out Side button that we can quickly turn on that means the sound is off. Or Turn off that means the sound is off using a hardware button. According to my test, This button mute all kind of system sound that might be a ringtone, Message and notification alert sound and Camera shutter sound in Third-party apps like Snapchat or Instagram as well.
Sometimes side button doesn't work in the case if you muted your iPhone using Virtual Sound button that Available in Assistive touch. Check the Second method.
A solution is: Turn off and Turn on Button two times, So it will reset Mute/Unmute sound.
---
Assistive touch has too many options Like Volume up button, Volume Down button, Mute/Unmute button, Lock Screen, Rotate Screen, Take Screen Shot, Restart, Speak Screen, App Switcher and more.
Enable Assistive Touch on your iPhone from the Settings app, Go to the Settings > General > Accessibility > Assistive Touch > Turn on AssistiveTouch toggle and also Customize assistive touch if you wish.
Now, Tap on Assistive Touch button > Device > Tap on Bell icon to mute Shutter sound or a Camera click
Check it. You are done.
Like it and share to know more tips and future update on Snapchat Settings and Features that we can use first and surprise your friends. Also follow us to get notified first to you.
Jaysukh Patel is the founder of howtoisolve. Also self Professional Developer, Techno lover mainly for iPhone, iPad, iPod Touch and iOS, Jaysukh is one of responsible person in his family.
Contact On: [email protected] [OR] [email protected]