Last Updated on Aug 4, 2023
When your Mac initially boots up, your screen is bombarded with multiple applications you don't frequently use, including the Forticlient. Startup applications are great for rapid task compilation, but sometimes they are irritating. And eventually, slow down your Mac computer. So, if you want to disable Forticlient from autostart on Mac OS, follow the steps below.
Step-by-step guide stop Forticlient from starting automatically
Here is how you can stop Forticlient from starting on Startup on Mac.
If you are a Mac computer owner, follow the steps below to stop Forticlient from starting on startup.
Disable FortiClient VPN autostart on login under macOS Sonoma or Ventura
1→ Select the Apple Logo from the left corner. Choose System Settings…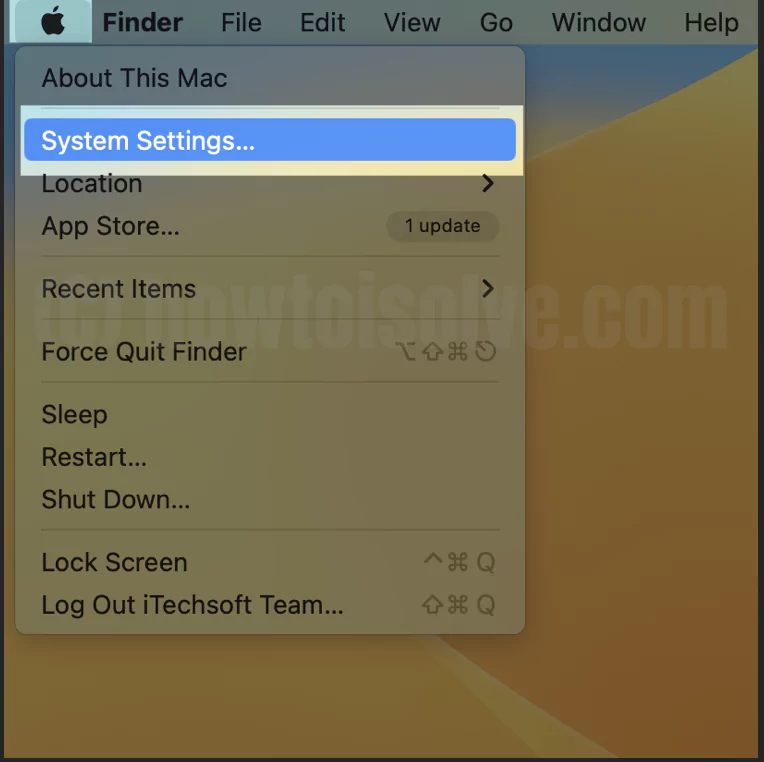 2→ Click General.
3→ Select Login Items from the right side.
4→ Now from the list of applications, search for FortiClient. And then, disable the toggle next to the Forticlent.
That's It!
Force quit App and that's it. your app will not re-open the next startup.
How to prevent FortiClient from autostart on Mac macOS Monterey And Earlier,
Click on Apple Logo from the upper-left corner.
Choose System Preferences…
From the next screen, choose Users And Groups. Click on Lock Icon from the bottom left corner, enter Administrator Name And Password, and give confirmation.
Now, click on Admin from the left sidebar.
Then click Login Items.
Click the FortiClient App from the list and then choose – Minus Icon.
Tip 2: Shutdown Forticlient App
The complately shutdown app on mac will not open on the next startup. I recommend turning off or Shut Down the app once using the Force Quit option.
Go to the top Mac menu > Find the Forticlient App icon > Click "Shutdown FortiClient".
Or From Dock, Right click on the Forticlient app icon > Click on Quit.
How To Stop Forticlient App Opening On Startup Windows
Here is how to stop app opening on startup on Windows.
Click on the Start Option from the bottom menu.
Next, search for Settings and click on it to open.
Choose Apps > Startup Tab.
From the list, search for FortiClient App. And then disable the toggle next to it.
Bottom Line
Stopping the application from the startup is relatively easy since it is a simple tweak in settings. This article might have helped you to stop forticlient from starting on Mac and Windows.