In the series of best external drive for Mac that's fits your budges due to in deals. Most popular and very unique technology behind manufacturer, protect your data very safe against any condition. Are you new in buy gadgets then you must go with below list that pick from best experience on that. Sometimes most of the users have been hesitated with limited system access for the security reason after registration and activation external hard disk for that system. So here are the branded companies to get it in big deals. That will never meet again So don't miss to buy it.
we are happy to help you, submit this Form, if your solution is not covered in this article.
Might be useful: Move iTunes library to an external hard drive
Top Best External Drive for Mac and PC: On Mavericks, Yosemite and Upcoming New all
Toshiba External Hard disk for Mac (HDD)
Best Customer review and users support makes this brand very popular #1 Best seller in External Hard disk. Wide option of storage capacity, High data transfer rate, No hassle of software installation, 1 year warranty, Free and Fast Shipping. Really Very unique in use from other External Drive for Mac / PC
WD HDD for Mac
Weston Digital for External Drive best suite who find different body design, Multi body color options (Black, Blue, Red and Gray) and Working quality. In detailed features, Ultra fast 3.0 connectivity, Storage for Online cloud Backup, Password protection and hardware option, Very well compatible with MAC OS X.
Order Now and My Book Hard Drive order Now
Seagate Backup Plus for Mac and PC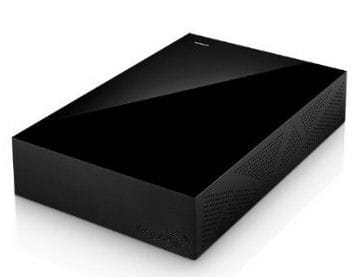 Seagate is easy solution for use external hard drive on Mac and PC. Awesome security against to protect your files, No need to reformatting drive for use Mac or PC, So just plug and use every time. wide option for storage capacity, Best company support, Compatibility made this HDD very trendy.
Silver Body External Hard Drive for Mac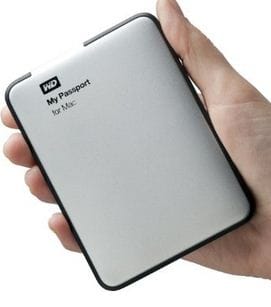 Compatible with Mac, PC and Apple Time machine for backup securely. Password protection and hardware encrypted device become very flat to use, Available in 500GB, 1 TB and 2TB with 3 years warranty.
Hard disk cases also available in deals
Don't miss: Show/ View hidden folder on Mac Yosemite: 10.10.
Having any plus suggestion on Best External Drive for Mac that's you difficult find as of your requirement, and then share it with us we will forward to you.
Jaysukh Patel is the founder of howtoisolve. Also self Professional Developer, Techno lover mainly for iPhone, iPad, iPod Touch and iOS, Jaysukh is one of responsible person in his family.
Contact On: [email protected] [OR] [email protected]