Want best third-party font for Mac OS X to use in iWork, iLife, Microsoft Office, Adobe illustrator and Logo design and other third-party software where you use a verity of text style. Now you can use thousands of font style and type through this font bundle listed in below. Here all are the valuable pro font style that you must use in your professional job without any error and bugs.
What you get in this text font bundle pack: Font character, numbers, Symbols and more by millions of happy Mac users. In single click now you can install in your Mac and to be ready to use where you want.
Top best Third party font for Mac OS X Mojave, High Sierra, Yosemite, Mavericks and later
Font Pack Pro: Mac font premium combo up to 5 users
Most of the Mac user's doesn't get the perfect font style for documentation, Project builder, Make Banners, T-Shirts, Catalogs, Web development and Gaming also.
System Requirements: 400Mb free disk space, Easy to manage by Font Boss manager, Compatible with OS X 10.5 to 10.10 (Lion, Mavericks and Yosemite), Regular update when OS X update available in future.
Now you can use premium font anywhere,
Download Now 5 user font pro pack bundle
Download Now For more users up to 10 and 7640 font's type you have to buy Pro edition
Mac Font Single User license
For the limited Mac user this is the best pack for use third party font. In its features you will get 2000+ premium fonts, international language and support, Hand pick fonts library will get in just $29.99.
System Requirements: 256Mb Ram, Supported OS X 10.5 to 10.10 (Yosemite),
Christmas fonts/ letters for Mac
Best of the Third party Font for Mac OS X will make your Christmas invitation card, thanks giving card, greetings card, holiday invitation and Special occasions and events make yourself in beautiful Christmas decorated fonts and text. In this font pack you will get 18+ hand pick most popular font style for newsletters, thank you card, Gifts tag, Post cards and other Mac's official Apps: Pages, Print shop and Window's document Word, Excel and More.
Classroom font for Mac (Mac fonts for Education study)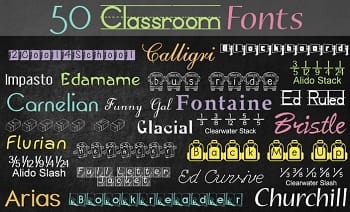 Only built for Students and Parents batter understanding through notice, Email and Cover send by the teacher. This font feel more about education So Students can get valuable feedback from the students to listen and explained by teachers through projectors or Mail. Now teachers made classroom feelings at home also.
Pre requisite: 128 MB ram and 169 MB hard drive.
Halloween style Mac Fonts: Third party
Make Helloween Day special by using perfect font that's compatible with Halloween day. Using this font style you can make Halloween special banner from top 50 picked fonts from All fonts. Easy to use on Microsoft office, Power point, Adobe Photoshop, Greeting cards, Halloween candy, ghosts and Brooms, Spider webs.
Compatible with Older to Latest OS X and Windows OS as well, 128 MB RAM and 169 MB free disk space
Alphabet art font for Mac OS X
Prove your work shine by using this Alphabet and number fonts for Mac. Without any restriction, you can use in your professional project, Apps and prepare affective Documents. Use from 2000+ real font style and Amazing graphical pictures. Mostly graphic program compatible this font style directly So without think about that use anywhere.
You might also like: Allow and share particular user account in Yosemite [How to].
Which you like most from the top best Third party Font for Mac OS Mojave, High Sierra, MacOS X Yosemite, Mavericks? And which are you using apart from the official Apple's font.
Jaysukh Patel is the founder of howtoisolve. Also self Professional Developer, Techno lover mainly for iPhone, iPad, iPod Touch and iOS, Jaysukh is one of responsible person in his family.
Contact On: [email protected] [OR] [email protected]