Last Updated on Sep 30, 2023
iPhone, iPad users are always willing to use new iOS. For this year, apple's new iOS version is iOS 17 released. New System's iOS 17 features is a kingmaker prove to have remarkable success from new features and user's experience in iDevice or other Apple products. In this, many iOS users are reported Unable to install Update or Error occurred installing iOS.
Also, I discussed and tried to fix problems on Unable to install the update in iOS or Can's installing new iOS for all the users in this tutorial step by step. I got successful in using iOS 17/iPadOS 17 on iPhone and iPad.
Also Read:- Keep full iPhone backup.
Install Now Grayed Out? or Not Starting
Unable to install iOS 17 after download, "Install Now" grayed out or not starting the installation.
Connect your iOS device to the power source via Apple's lightning cable.
Yaa! It's working to check my Video Tutorial. Unable to install iOS 17 & An Error Occurred.Great Success
Solution 1: Free Up Storage on iOS device
Check Available Free space on iOS device, Settings > General > About > Available. [At least 5 GB free space required, Setup file size approximately 2.5 to 2.9 Gigabytes, But installation requires more space.] Because of not enough space, Download and install option under Software update will be grayed out. Many iOS/iPad Users are facing other issues, Download and install option is not showing and just showing Storage option.
To make free space Go to the Settings > General > iPhone Storage > Follow the recommendations or Delete unused Media files under the photos. Remove Unused Application with the option of Offload app or Delete App.
Also, Find the Downloaded iOS software update file that saved here [Under the iPhone Storage]. Tap on it and Delete the file after following the below troubleshooting solution. Because after deleting it you must re-download the iOS setup file on your iPhone.
Solution 2: Check Battery
Your iPhone charged at least 50% to Start the installayion.

Keep original USB lightning cable connected to your iPhone to download or update the old iOS version, because it's required.
Solution 3: Good internet connection
Some big updates take more internet bandwidth and good internet signal strength. Alternatively, we can use iTunes (Given guide in the last of the article).
Solution 4: Reboot or Force Restart/ Hard Reset
iPhone 8 Plus/8 Plus and later iPhone:
Press and Quickly Release Volume Up button,
Then, Press and Quickly Release Volume Down Button,
After that only Press and Hold Side Button until you see the Apple logo on Screen. Now turning on back using the Side/Power button. Press & Hold on Sleep/Power button until iPhone screen show startup apple logo on the screen.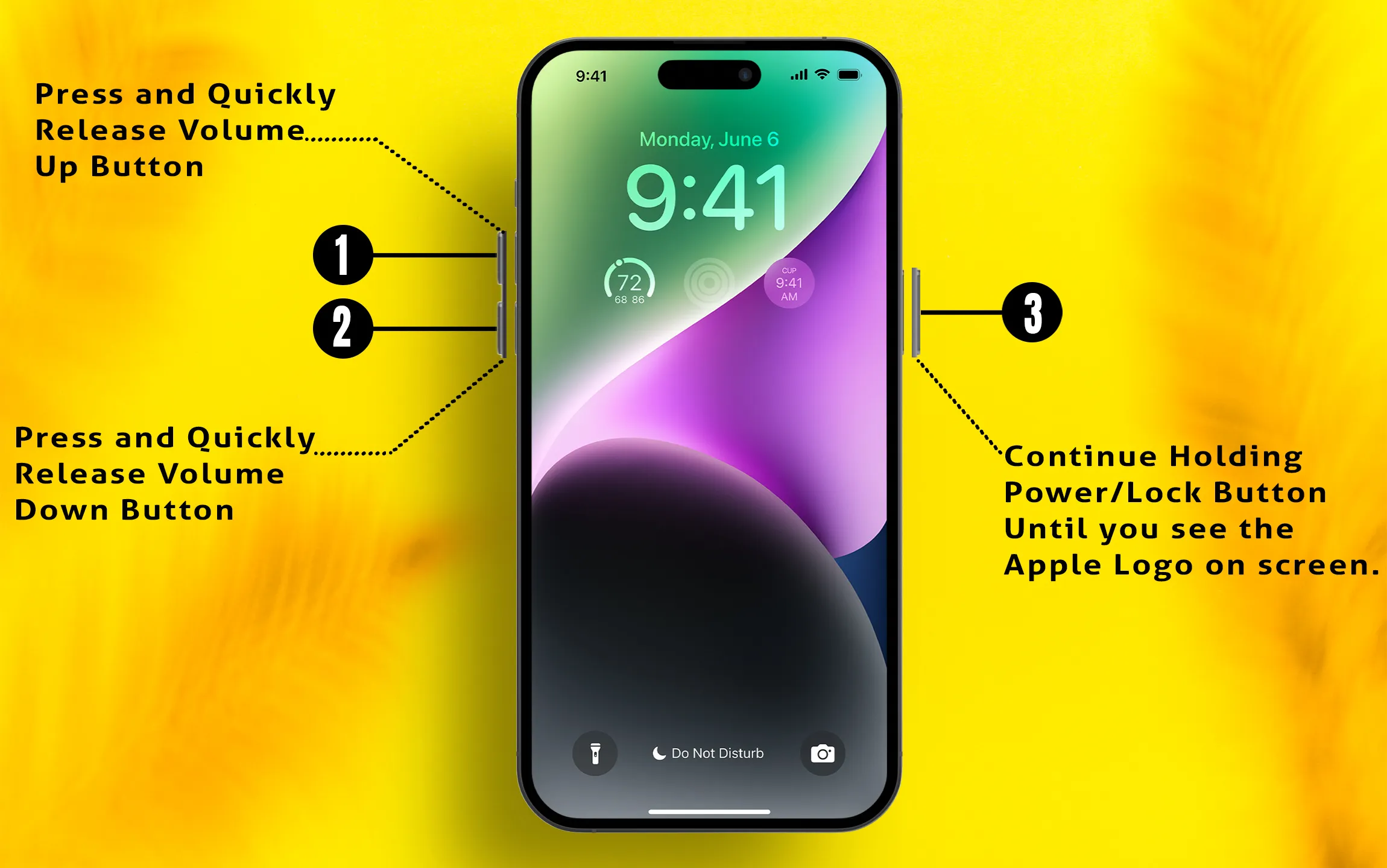 For iPhone SE users: Press and hold the Sleep/Wake + Volume Down button simultaneously until the Apple logo appears on the screen.
iPhone update stuck on progress bar & Unresponsive: the whole process of update iOS, first take backup your data & Settings in the separate root folder and then restore on new iOS automatically. So obviously it will take too much time, calm down and sit back, wait to complete the process.
Solution 5: Reset Network Settings
By resetting all Network settings, Settings > General > Transfer or Reset iPhone > Reset > Reset Network Settings. iDevice completely erases old network configurations, DNS settings, Especially for travelers and international users. Now Reconnect the WiFi because all WiFi password erased, manually pair after Reset Network settings.
Solution 6: Close settings app
use iOS app switcher and close settings app on the iOS device. Re-launch settings app on the home screen and fix all the problems related to update or install.
Enable/ Disable Airplane Mode: Airplane mode is auto turn off Cellular Data, the Carrier signal, and WiFi. From the Control center Turn on for 10 seconds and Turn off again. Now try to install iOS 17 update on iPhone, iPad, or iPod Touch.
Insufficient storage [iPhone Won't Update iOS 17]: Lack of free storage on iPhone, first you go for download latest iOS 17 version, So you must need free space, Free up storage on update/ or Free up space on iPhone.
For iOS Public Beta & Developer > Unable to install update on iOS on iPhone, iPad: Error Occurred installing iOS
1. How to install iOS Beta, First time on iPhone, iPad?
This is not final and not confirmed new features, and you will get much more in the final version of iOS copy.

You need a developer account (Individual, Enterprise, or Organizations).

Activate request in Apple is the same in steps but charge and features are different. It depends on our job equation we can activate in 1 day.

Go to the developer.apple.com [https://beta.apple.com/]
Sign up with your personal information and pay for the account.
Download developer profile, and Check for update in the settings app (Go to the Settings > General > Software Update).

Remove Developer profile, Re-Download check for new Update

Go to the Settings > General > Profile > iOS Beta Software Profile > Delete Profile.
Login Developer account in the iOS Safari browser. Re-download and install profile. (Restart required)
Check new updates in iOS beta developer (iOS 14 and later Betas) in the settings app.
2. Install Public Beta iOS without Developer account
Public Bata is the intermediate stage of the new iOS version, iOS public beta available in July 2020. And it's free, to get this you need existing Apple ID, Password and log on at www.beta.apple.com/profile
Tap on Download Profile.
After complete download, install the profile and New iOS 17 beta available in Settings > General > Software update.
Your Device is not listed on supported devices: Normally this happen many times, Apple left the in-between device update of iOS versions series.
3. Install public iOS 17 – Final copy of iPhone, iPad or iPod Touch
It's free, doesn't need a login or register an iPhone, iPad, or iPod Touch. All iOS 17 compatible devices get new upcoming updates automatically under settings.
To check it, Settings > General > Software Update > Download & Install.
Info: Over the air (OTA) iOS update takes more time than iTunes.
iOS Update using iTunes
Update or upgrade with .ipsw file, this installation too much popular call clean install.
Download .ipsw file for your iDevice model (ipsw for iPhone and iPa,).
After that, follow the steps given for Clean install and Restore Backup.
Update iTunes:
Won't install or stuck new iOS 17 .ipsw file using iTunes, First, check new updates in iTunes.
Above all is the possible fix on Unable to install the update in iOS 17 or stuck & unresponsive between installation.