🗓️
August 24, 2023
By ✍️
Jaysukh patel
Every year all carrier companies share provoke ads to be new or existing customers. For many reasons like more selling, Increase profit, or Gives the best customer satisfaction and engagement. This time Top carrier companies are Verizon, AT&T, Sprint and T-Mobile in the USA also gain big success with locked iPhone 7 Plus and iPhone 7. And People are gone for it easily on buying time from Apple's website also. More benefits in Call, Wi-Fi, and Other service made crazy to all iPhone users. But you can unlock iPhone 7 Plus or iPhone 7 any time in the future for freely use any GSM SIM or Another carrier SIM.
Also not that I am discussing to unlock iPhone 7, 7 Plus from carrier to use any network on iDevice. Not unlock the screen.
If you are planning to sell it or wants to switch on another carrier then the right way is to unlock your device at first. To use any carrier at any time or for international use with Ease.
Note: For used iPhone buyers I would like to recommend, only go with Sim-Free/ Unlocked iPhone because the unlocking process is very legal and verified. So no one can cheat you by hand over a stolen iPhone.
For new users, the process is confusing on how to send the request for unlocking your iPhone 7, iPhone 7 Plus. Go through the steps below on carrier wise.
Steps for Unlock iPhone 7, 7 Plus at Verizon, AT&T, Sprint and T-Mobile
To unlock your Device from the specific carrier, you should pay the full price amount to carrier otherwise not possible. Mostly all of the unlocking services are very fast if you follow all the steps in sequence.
Before unlock, please read all Terms & Conditions, Your Device compatible with another network for that you are switching. Take full Backup of iPhone 7 Plus or iPhone 7.
Unlock iPhone 7 AT&T
Send unlock request to AT&T Carrier, Follow the instruction carefully. Before that see device unlock eligibility for a request before send you to AT&T.
1: Go at AT&T unlock request Page, Accept terms and Conditions. Press "Continue"
2: Submit all the details carefully and Proceed for the next steps.
Once you complete the steps, you will receive the confirmation mail with a request reference ID.
After you will receive request number you can check unlock status online from here
Process Unlock iPhone 7 Verizon
Refer Verizon Device unlock policy by Verizon. Verizon is doing Unlock 3G or 4G devices in different ways.
For 3G device type "000000" or "123456" then follow the on-screen instruction menu. Doesn't helps from the Verizon auto system then contact at *611 on Verizon wireless phone. Or call to direct customer helpline number: (800)922-0204
On your request, you can do your unlocking process at any time.
Make SIM-Free iPhone 7 Sprint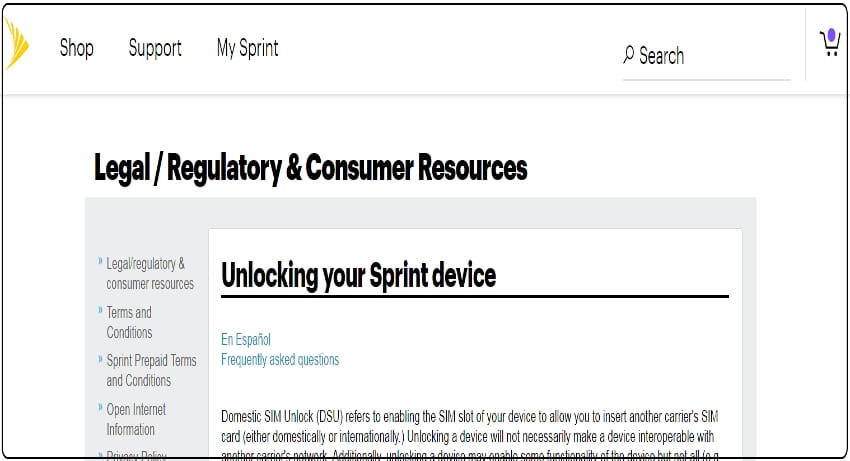 Sprint carrier service providing amazing service for international or domestic users. You are switching for this reason only then take full information on how to work on your device.
Check full Customer Resource on Unlock Sprint iPhone or Contact through Phone services (877-877-8748 / 800-366-2255)
T-Mobile Unlock iPhone 7
Read all terms and Conditions before switch or unlock iPhone and follow Straight and Simple steps. Check your Device eligible for the requirements. Contact T-Mobile for getting unlock code.
We are happy to help with unlocking iPhone 7 Plus and iPhone 7 officially from any carrier. There are no tricky ways to unlock the iOS device. Be safe and Go with the right information.