🗓️
October 12, 2023
By ✍️
Jaysukh patel
A good torrent downloader for Mac can drastically improve your torrenting experience. Over the decades, the uTorrent has insane popularity, and it's the first choice for every Mac user. That's because of its lightweight UI, crystal clear UI, no spammy ads, and the part it's, the software was open source. However, uTorrent is not as good as it used to be before. The software has so many noteworthy like sudden crashes, unresponsive UI, and more. Which leads the users to look for suitable alternatives for Mac. If that's the same with you, we have shared the best uTorrent alternatives for Mac.
Why do I need a uTorrent alternative for Mac?
You may need a substitute for uTorrent for various reasons, some of which are mentioned below.
Performance Issue: uTorrent, being one of the popular choices, has been going through performance problems in recent times. Thus, if you're experiencing slow or resource-incentive behavior with this software, you may want an alternative to uTorrent for Mac.
Privacy Concern: Privacy is one of the essential aspects, and some users are concerned about uTorrent advertising practices and data collection. Here's below are some of the best alternatives of uTorrent that are compatible with Mac running the latest macOS.
Open Source and Community Support: Most users prefer open-source torrent client software for Mac because they are transparent and tend to have community support.
Experimentation and choice: Exploring and having multiple options is always great. Experimenting with alternative torrent clients makes it more accessible for you to find the best suited to your needs, whether managing, torrenting, downloading, or another related task.
1. qBittorrent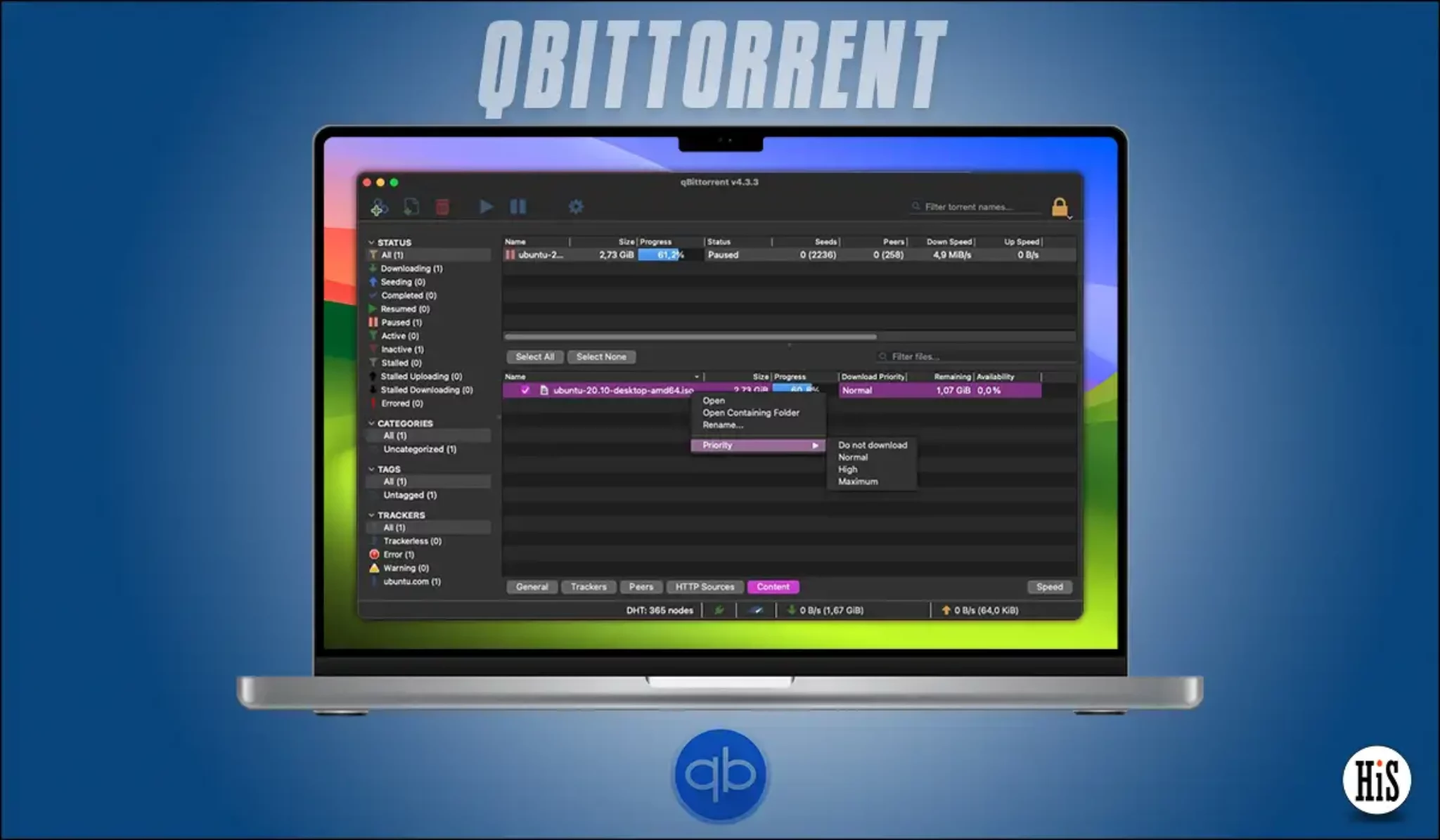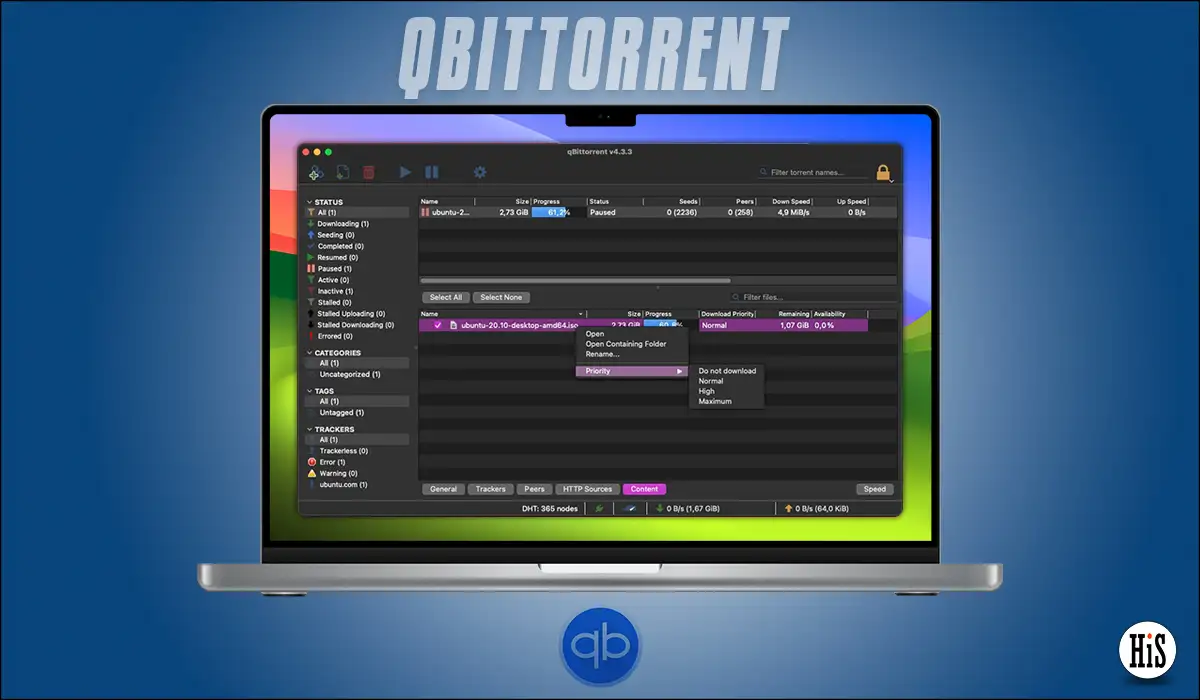 qBittorrent is a free and open-source torrent client for the latest macOS that has been around for a while and has consistently been improving over time. Whether it's your first time accessing a torrent file, it is suitable for anyone thanks to its intuitive user interface. And since it has many valuable features, undoubtedly, qBittorent is an ideal uTorrent alternative to Mac. One such feature is sequential downloading, which allows streaming media files. In addition to that, it also comes with remote access, download scheduling, and more.
It is super convenient because it is compatible with magnetic links and torrent files for downloading. The client highlights show an insight overview during the downloading procedure, which includes peers, size, seeds, and other vital statistics. Besides being compatible with macOS, this uTorrent alternative also supports Linux and Windows.
2. Transmission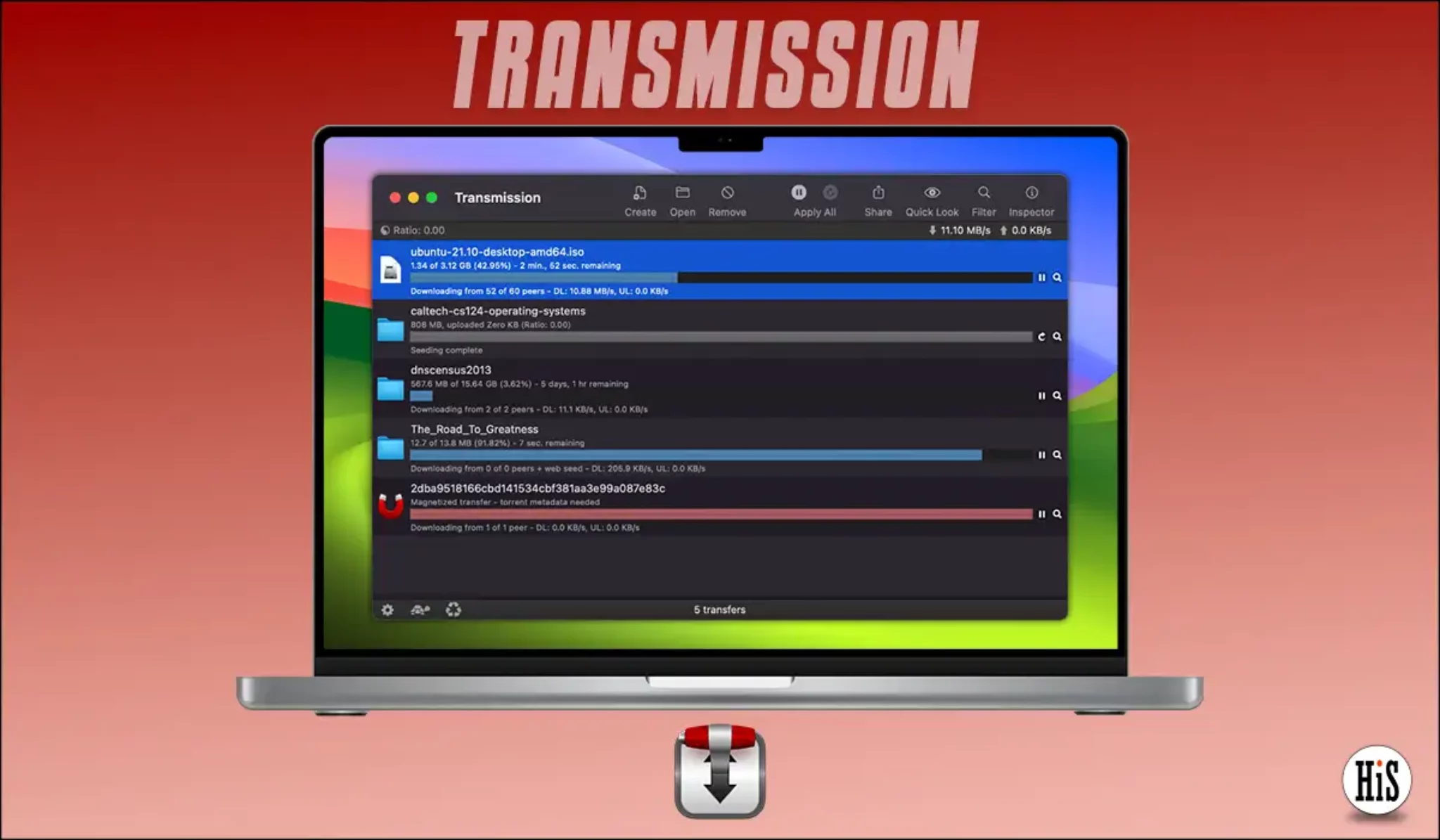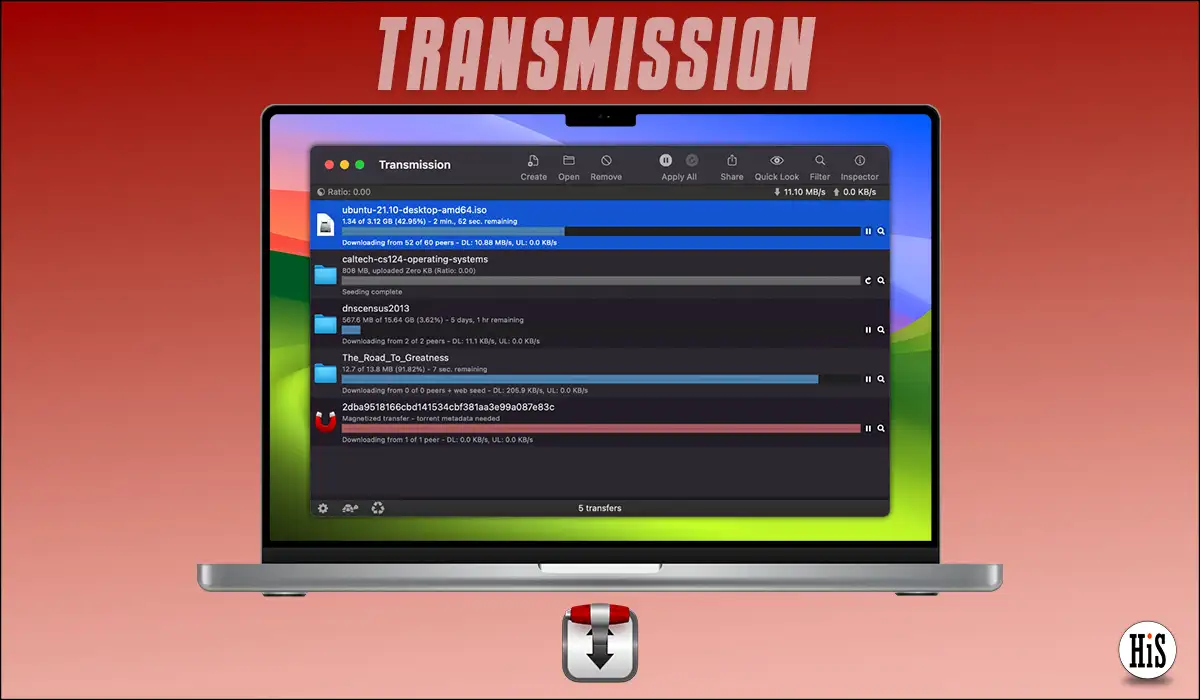 Another trustworthy Mac uTorrent alternative in the list is Transmission. It's free to use and includes easy-to-navigate UI, which makes it an easy choice for beginners. And the best part is that Ubuntu has made Transmission its default client due to simplicity. Besides, Transmission consumes low RAM; thus, it works correctly even with older macOS and Mac computers.
It includes a plethora of features and plugins for power users. It's worth trying because it's now compatible with Catalina and Sonoma. One of the critical points of Transmission is its ability to automatically classify torrents into various groups and assign download locations based on the type of file. Frequent updates from its developers make it faster and faster to use it.
3. Deluge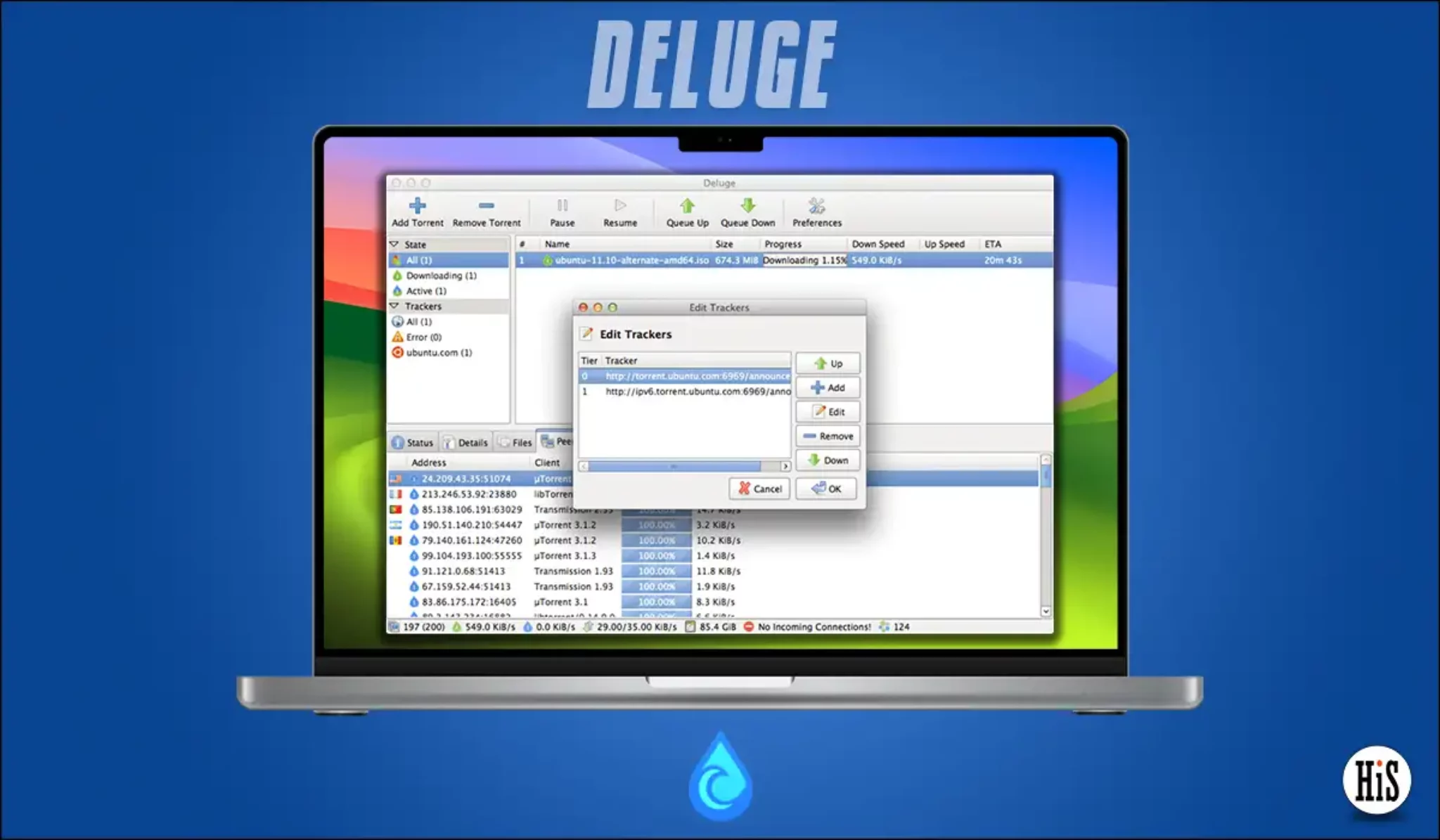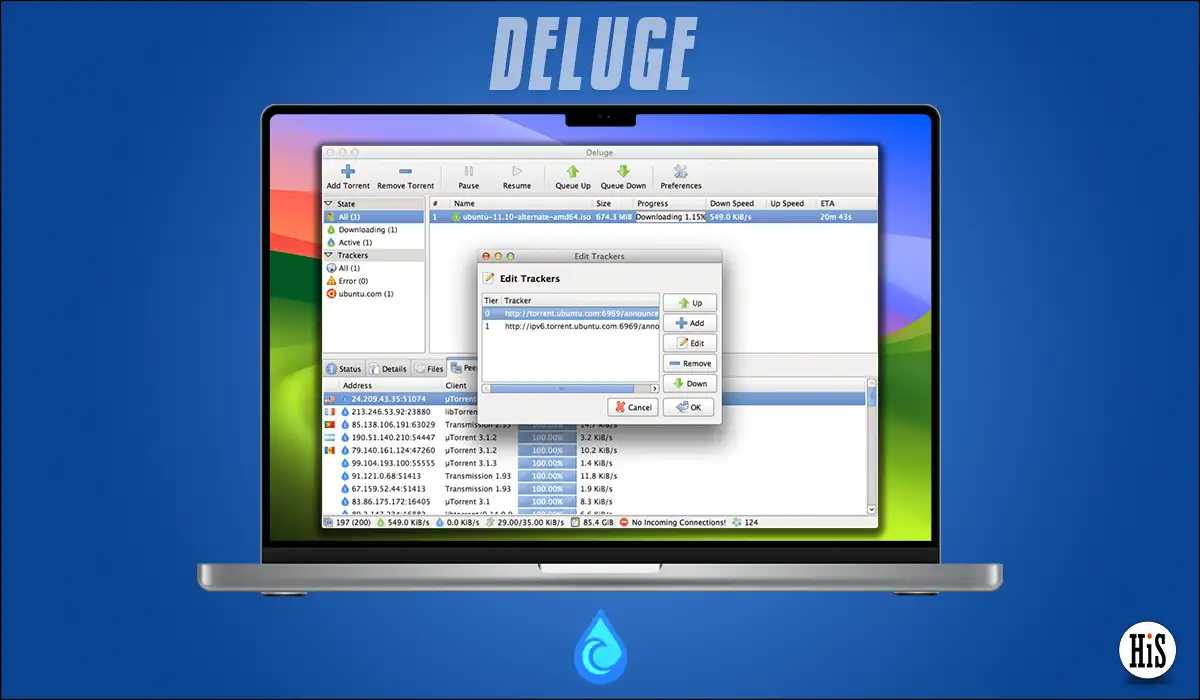 If you want to have the best uTorrent alternative compatible with both macOS and Mac, then you must consider having Deluge. By the way, it's free and compatible with Linux-based computers, making it a more convenient solution to grab your torrents quite effortlessly. As a usual PC user, you won't be fine with Deluge due to its easy-to-use interface and familiarity. And it's said that there is no need to compromise while shifting from uTorrent to Deluge.
Thanks to the open-source initiatives, it is super convenient because it doesn't include any advertisement. The uTorrent alternative for Mac has a web support UI; further, all your tasks and downloads are encrypted; in simple words, it means that all your activities are safe. Also, there is an option to install Deluge in server architecture, and remote control is feasible. Altogether, Deluge is an excellent choice when there is a need for comprehensive support for features and platforms.
4. BitTorrent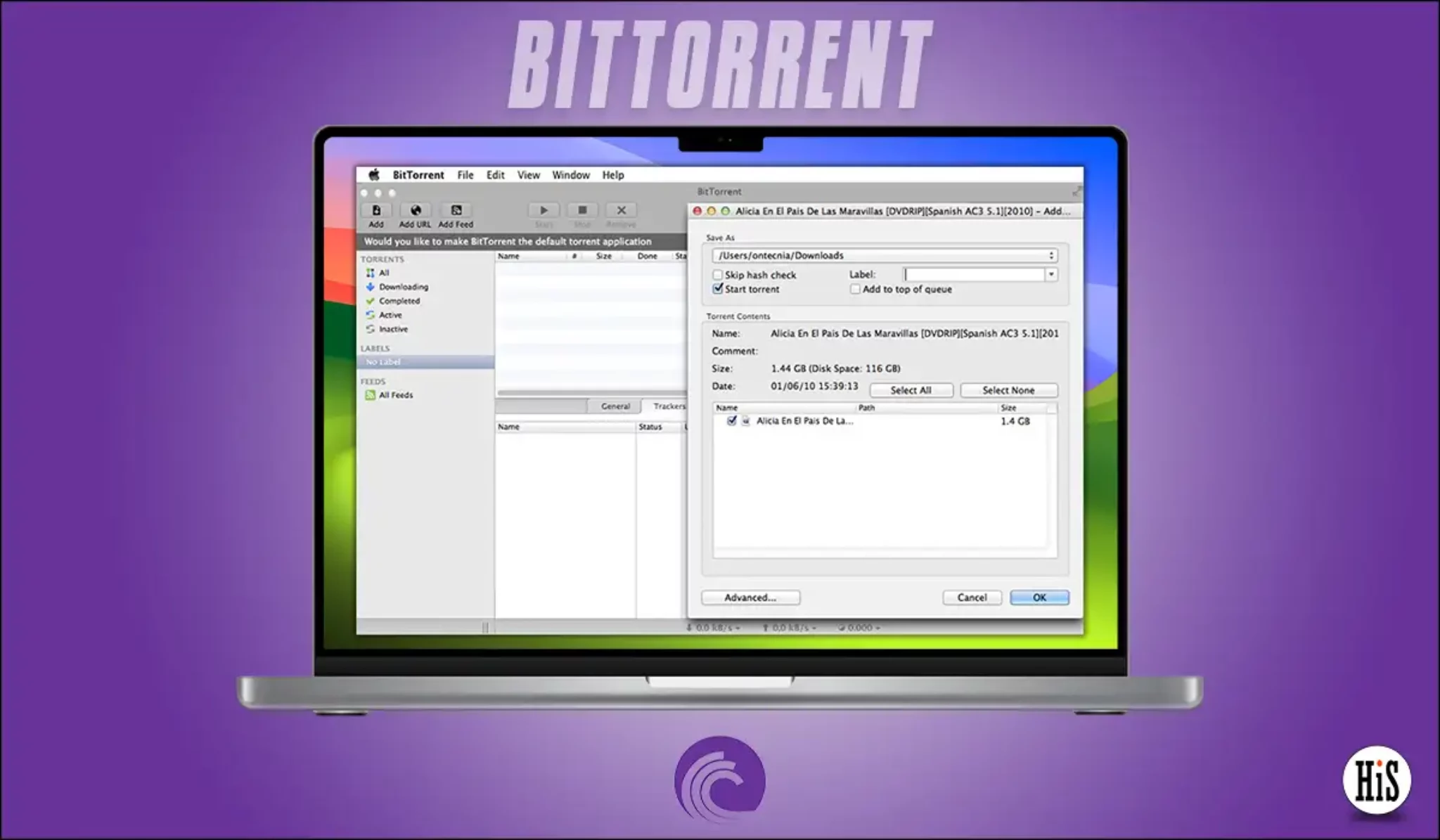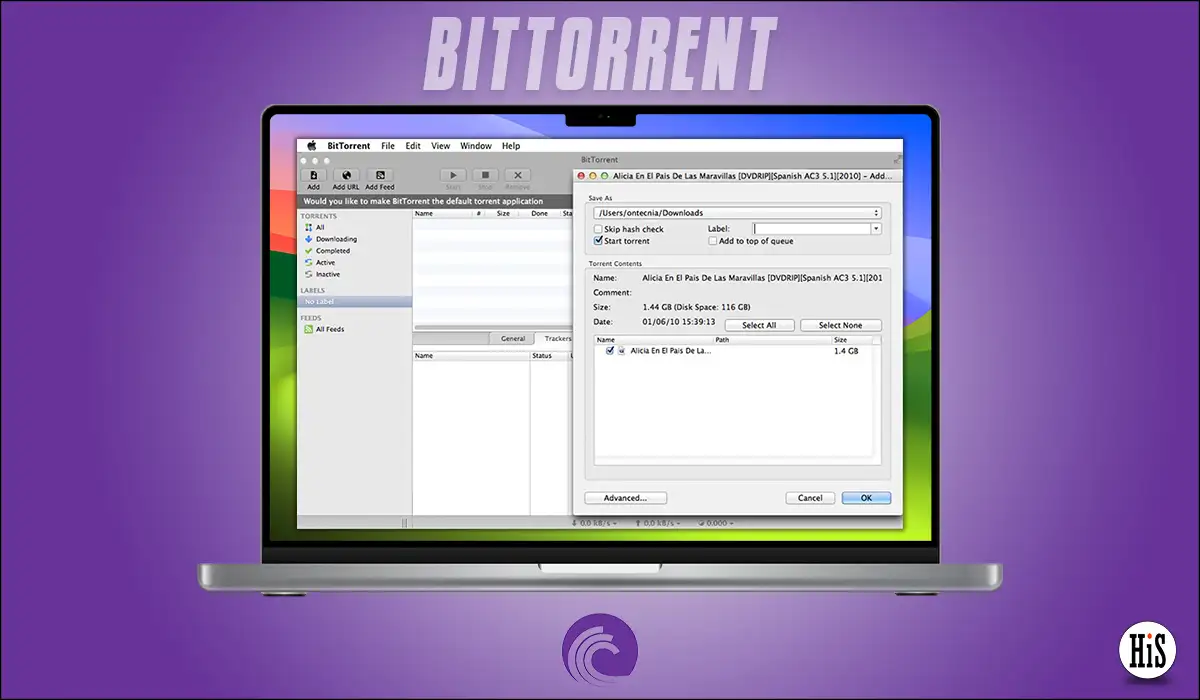 If you don't know, BitTorrent is one of the software to download on your Mac computer. That's because it's one of the best and most effective alternatives to uTorrent with the same User Interface. Of course, there are some perks of having it. Just like, you are going to get ultra-speed delivery and file downloading speeds and a pre-installed bandwidth booster, which eventually helps to enhance bandwidth usage in the long run.
Another considerable advantage of BitTorrent is that it also includes a Pro version as the solution for commercial businesses. If you're willing to have additional features, likewise BitTorrent remote – using this, you can remotely access and do related stuff. Additionally, there is a subscription service as well, which you can opt-in for. Besides being available for Mac, it's also compatible with Android, making it one of the best cross-platform uTorrent alternatives. Undoubtedly, it's one of the on-the-go solutions.
5. FrostWire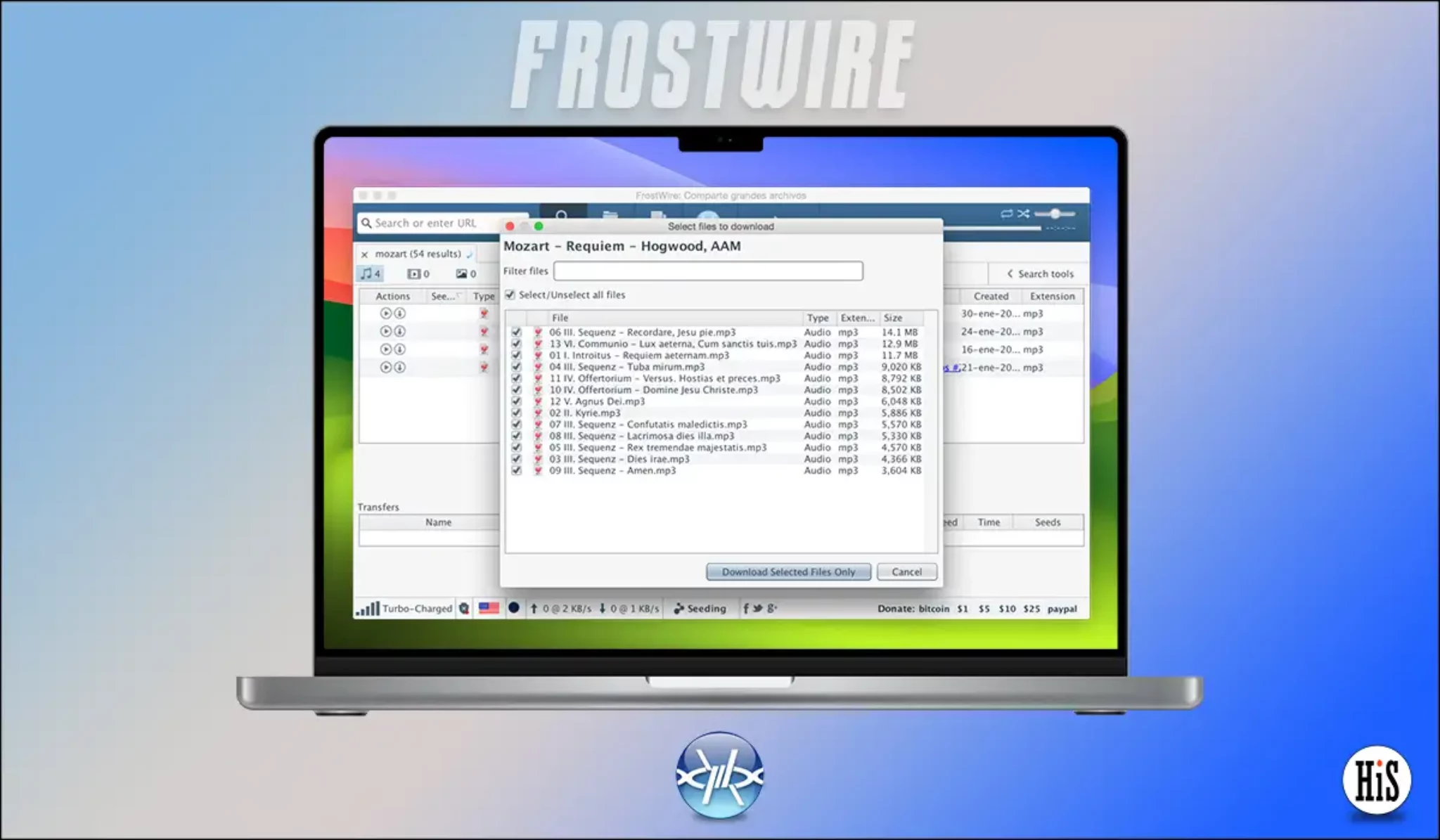 Unlike other software in the list, FrostWire performs an intelligent search upon the most relevant torrent search result that comes through BitTorrent, which means it remembers every file contained in each torrent it scans, increasing the odds of finding what you're searching for super fast.
The FrostWire let out the search result right from the search engine, with these results to crawl the Azureus DHT to learn about the content indexed through these torrents. FrostWire will not only use the Bandwidth of the search engine in this process; it will only use torrent info hash to perform DHT Queries, which means torrent files are firmly fetched from DHT, not from search engines and web servers. However, the search power isn't dependent upon the central entity. Besides all this, FrostWire can also download directly from the cloud source. It also includes the Android app that lets you handily transfer files between your Mac and smartphone via the FrostWire application.
6. Folx
If you're searching for an easy-to-use and powerful download manager for Mac that is compatible with the latest macOS, then you must consider downloading Folx. It's helpful in multiple ways and includes a unique system of sorting content, offering complete control of the download process.
Moreover, it has a Pro version that includes certain benefits from astonishing features-searching content directly from the Folx Interface. There is no longer a need to browse multiple torrent trackers to search for exactly what you need. Additionally, it has various management features like scheduling, prioritizing tasks, and speed adjustment, making the download procedure comprehensive and faster. At last, unlike other torrent sites, Folx is compatible with magnet links.
7. BiglyBT
BiglyBT is a feature-rich software. It's an open-source, BitTorrent client and ad-free. The software for Mac is forked from the Azureus open-source project that was created in the year 2003. However, Bigly continues developing and integrating all the required features. If you're already using Vuze or Azureus, you can copy and migrate the settings, config, plugin, and downloads.
It includes many useful features, such as swan merging to finish torrents without available bits and speed up downloading. Moreover, it allows you to control via the Android app remotely. Besides this, tags and categories features allow configuration of share ratio, file location, speed limit, and more. And the best part of this software is that it's compatible with the latest version of Windows and macOS.
Making a choice!
Each of these software for Mac has something to offer you; you should opt for it based on your specific requirements. But it does appear that qBittorrent is the best Utorrent alternative for Mac as it's easy to use and includes many features. Each one of these apps offers something unique and may meet your needs differently. Which one on the list did you like the most? Do let us know in the comment box below.
Frequently Asked Questions (FAQ)
Q1. What is the alternative to uTorrent for Mac Monterey?
There are many alternatives for uTorrent. For instance, qBittorent, Transmission, Deluge, FrostWire, and more. When choosing a uTorrent alternative, consider your specific requirements, such as User Interface, Paid or Free, open source. Each of the above clients has its own strengths. So go through the above article and get the best one for you.
Q2. Is uTorrent still available?
As per my knowledge, the uTorrent was last updated in September 2021, and it's still available. However, the availability and software status can change over time. To verify, you will need to visit the official uTorrent website or a trusted software download platform.