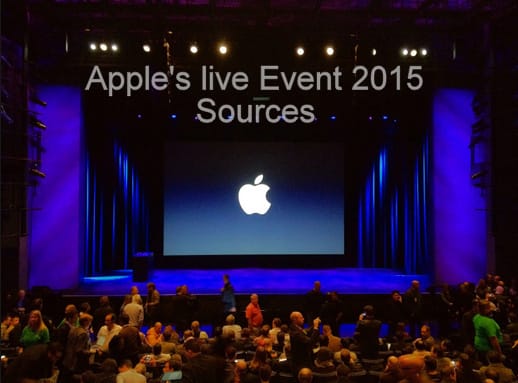 Last Updated on Nov 10, 2020
Get here, alternate source to watch Apple live WWDC 2020 event/keynote on your iPhone, iPad, Mac, and Windows. Apple will unveil upcoming iOS 13 in its Worldwide developer conferences on June 2020 keynote nickname called "Dub Dub". So, I 'know that very well you're keen to watch apple live WWDC June 2020 keynote on your iPhone, iPad or Mac. You can get here an alternate source to watch it. Therefore you can make your mind free by getting live Apple events Streaming URL in advance.
we are happy to help you, submit this Form, if your solution is not covered in this article.
You can watch live streaming on your TV using Apple TV, watch on your iPhone, iPad as well you can watch Apple live events on your MacBook Air, Pro, iMac, and watch on Windows 7, Windows 8, Windows 10 and Android devices.
How to Watch Apple live WWDC 2020 event on your iPhone, iPad
Live on Webbrowser Link: https://www.apple.com/apple-events/
Copy this link and Paste on your laptop or pc browser to start the live stream
You must have the VLC player on your Windows or Android Device. In case, you have already then go to the setup screen. Otherwise, you need to Download VLC Player for Windows, VLC player for Android
Now Launch VLC Player on your device
For Windows users – Find Media Tab and Select Open Network Stream
For Android users – Tap on Hamburger menu and tap on the Stream option
Next, in the URL field – insert this URL- https://p-events-delivery.akamaized.net/18oijbasfvuhbfsdvoijhbsdfvljkb6/m3u8/atv_mvp.m3u8.
After this, Tap on Play to start the worldwide developer conference 2020 Live Stream. The video streaming might appear broken until Apple does not start the event on Monday at 10 PM PST.
Don't worry, Be happy- because the event will begin live when the official broadcasting goes live on the stage Apple TV.
If having trouble watching live stream events on your old Windows Pc such as Windows 7, Windows 8, and Android device or Apple live event 2020 not working due to server error or any other error code then please send it in the comments. We'll try to help you ASAP.
Download at beneath a given app on your iOS device and makeable yourself to watch Apple's live 2020 event on your iPhone and iPad.
Premium Support is Free Now
We are happy to help you! Follow the next Step if Your Solution is not in this article, Submit this form without Sign Up, We will revert back to you via Personal Mail. In Form, Please Use the Description field to Mention our reference Webpage URL which you visited and Describe your problem in detail if possible. We covered your iPhone 12, iPhone 12 Pro, iPhone 12 Mini, iPhone 12 Pro Max, iPhone 11 Pro, iPhone 11 Pro Max, iPhone 11, iPhone 8(Plus), iPhone 7(Plus), iPhone 6S(Plus), iPhone 6(Plus), iPhone SE, SE 2(2020), iPhone 5S, iPhone 5, iPad All Generation, iPad Pro All Models, MacOS Catalina or Earlier MacOS for iMac, Mac Mini, MacBook Pro, WatchOS 6 & Earlier on Apple Watch 6/5/4/3/2/1, Apple TV. You can also mention iOS/iPadOS/MacOS. To be Continued...
Here's How to Watch Apple WWDC 2020 on iPhone, iPad Mac
Watch Apple live WWDC 2020 event on Mac and Windows
Stay connect with us to know more updates respect to Apple's upcoming event 2020, how to seem these sources after to watch Apple live WWDC 2020 event on your iPhone, iPad, and Mac or Windows, leave your replay in the below comment box.